If your promotional strategy does not include Email marketing then you are missing out on a huge fortune.
With the highest ROI of all marketing mediums, Shopify email marketing is the most effective and efficient marketing strategy that can elevate the presence of your marketing store.
Effective eCommerce email marketing can help you convert your leads into customers and new customers into long-term loyal customers.
But to achieve that, you need to nail your Shopify email marketing strategy.
And that's why we developed this article to show you 12 Brilliant Shopify email marketing hacks for 2023 that can help you build a robust Shopify marketing strategy and boost your conversions.
What is Shopify Email marketing?
Email marketing is an efficient eCommerce marketing strategy performed to promote a business or a Shopify store by sending promotional emails to customers or subscribers.
It includes sending email newsletters to inform subscribers about the new offers or updates about the store in an effort to create a plausible engagement with the readers.
You can also send a welcome email, transactional emails, abandoned cart email to your customers as they are types of email marketing campaigns.
Why does your Shopify store need email marketing?
Shopify stores need a proper marketing strategy to expose their stores to millions of customers. But of all the marketing mediums in the market, why do we need email marketing?
It is because ROI in email marketing is significantly higher than any other marketing medium. A recent study shows that for every 1$ spent in email marketing you can get 42$ in return on average.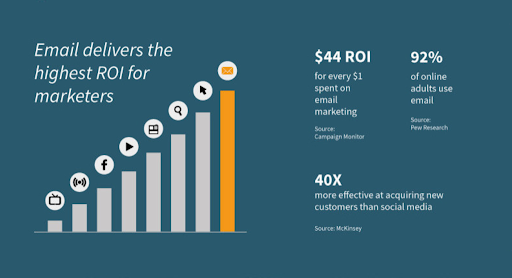 That's why it is crucial for online stores to concentrate their efforts on email marketing. It is also easy to set up, and inexpensive when compared to social media marketing.
The main reason why most of the startups prefer Shopify sales through email marketing is because of the personalization options it offers.
You can reach out and touch customer issues directly through emails and increase your engagement, other marketing mediums don't offer this comfort.
Let's have a quick recap on why stores need Shopify email marketing,
It is effective than social media,
It is easy to initiate and costs much less.
It can be personalized and it is easily customizable.
You can track your campaign efficiently.
ROI is higher than other mediums.
With that being said, let's discuss the best Shopify email marketing strategies for Shopify stores.
How to setup email marketing?
Segmenting and Creating Buyer personas
Knowing who your customers are is the first step in how to setup email marketing. Before you send your first email you need to know your customers demographics, occupation, pain and pleasure points, etc. Only when you know these you can target your campaign effectively.
You can collect these details by performing market research on your target audience. Once you have the details you can start segmenting.
Why should I segment my customers?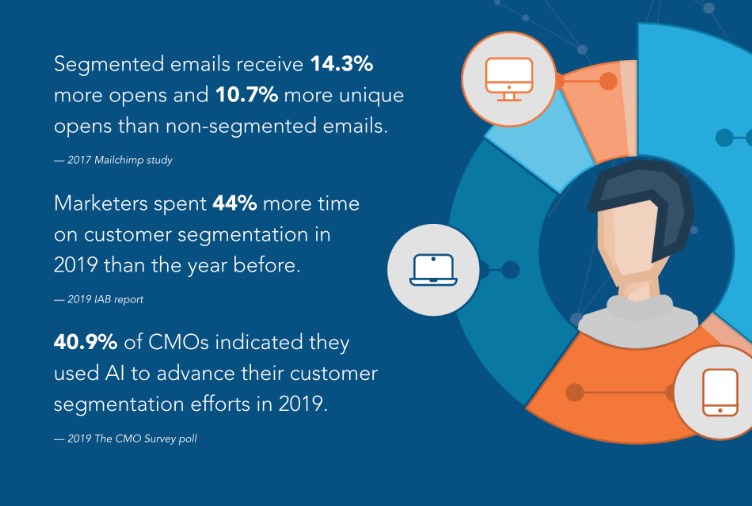 Audience segmentation helps you to adapt your content to the desires and preferences of customers and it is the best Shopify email marketing strategy.
If you don't segment your audience, your campaign will start targeting the wrong audience. This will trouble your reputation in the market.
Once you've segmented, start creating individual buyer personas.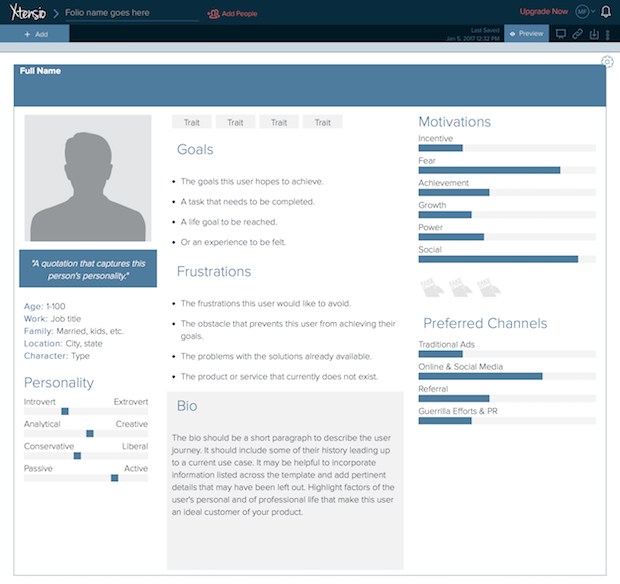 Now that you've created individual buyer personas, you can start targeting your emails based on these personas and boost your conversions.
Nail your Email template design
Alright, you've successfully identified whom your emails should target, is that enough? Will your emails create the necessary impact on the customers?
Certainly not!
Buyer personas will only show you who your target audience is. To achieve sales through Shopify email marketing, you need to have a formidable email layout.
Emails are the prime medium of communication with your customer, so the best email marketing hacks is you need to be attractive, don't stick to old boring text-based templates.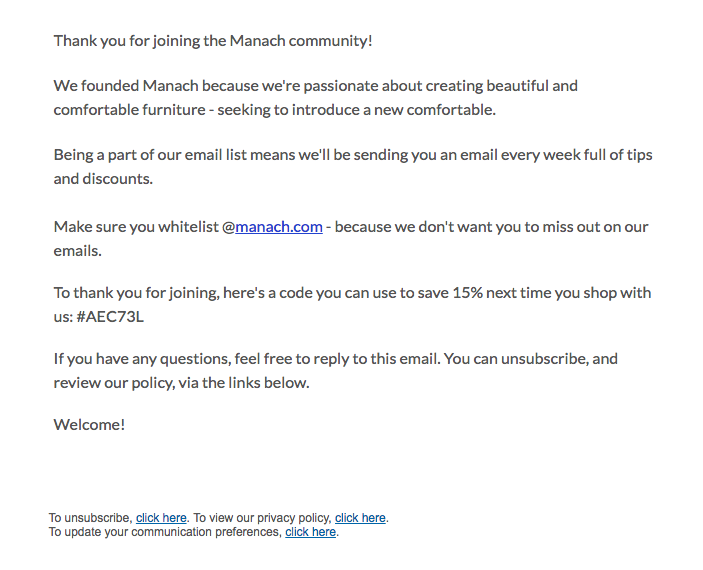 Customers will get frustrated when you send monotonous Shopify emails like this. So, the best email marketing strategy here is use templates with images, colorful images, and a vibrant CTA button. This will really entice your customers.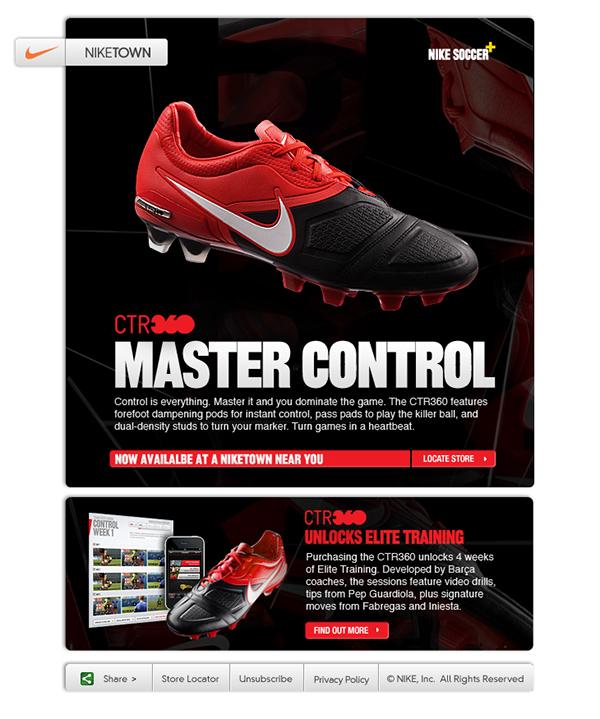 You can see how vibrant the template looks, sending emails like these is one of the best Shopify design hacks as it will grab your customer's attention and will simultaneously motivate them to take action, thus achieving conversions.
But, always remember that the color you use is crucial. So choose a color that well represents your brand.
Few Shopify design hacks before designing an email template,
Be visually attractive, images, colorful texts, bullet points, etc.
It should be suitable for all devices.
Use minimal text to make it easier to scan.
Use the right words to entice the customers.
Make sure your CTA looks vibrant.
Draft a concise subject line
Next in our common email marketing hacks is crafting the best subject line. No matter how good your template design, if your subject line isn't convincing enough your Shopify store email won't be opened.
Drafting a precise subject line is the best Shopify email marketing strategies. Because the subject line is the index of any email, it is the first thing a customer sees.
So you have to craft a catchy subject line that will encourage the customer to open his/her mail.

Subject lines like these will create a curiosity and a sense of urgency within the customer. Quickly, they'll open your Shopify store email to see what they are missing out on.
We've bought you some tips to write the best subject lines,
Characters must not exceed 50.
Don't use ALL CAPS.
Avoid using spam words.
Avoid promotional words in your subject line.
Don't use too many punctuations
Another distinct way of enticing the customer with a subject line is by personalizing it. You can add the name of your customers in the subject line and create direct engagement with them.

Personalizing an email subject line will show two things,
The email is specific to the particular customer.
The company cares for the customer.
Customers would be inspired to read it because the email is tailored to them. Approximately 26% of emails have been opened because they have a personalized subject line.
Send Welcome emails
Sending welcome email is one of the types of email marketing campaigns and the best email marketing hacks of the lot. Always initiate with a welcome email, a recent study shows that 76% of people expect a welcome email as soon as they subscribe to your newsletter.
Welcome emails are a great way to establish an engagement because welcome emails generate 4x and 5x time more opens & click rates than any other Shopify email campaigns.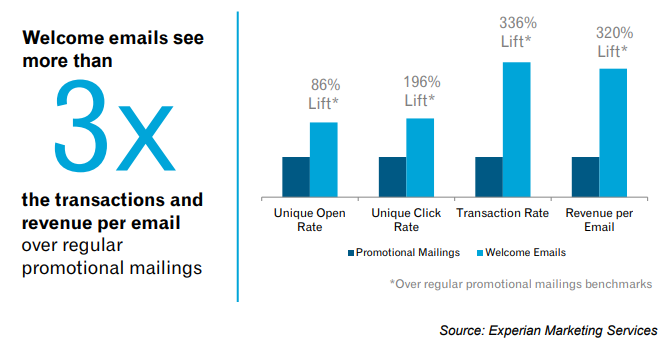 Here are a few tips on how to send a welcome email,
Start with a heartwarming message.
Do try to sell in your Welcome emails.
Expose the nature of your brand.
Humor works, flex your humor sense.
Talk about how your brand changes the system.
Use the best images of your brand.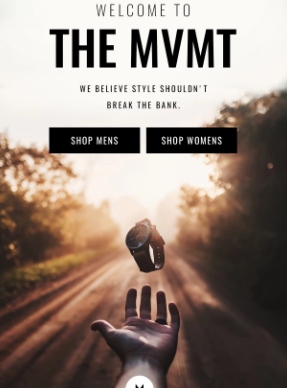 These emails will set the mood straight for the newcomers, they'll feel pleased and ecstatic to see what you're trying to offer.
Send abandoned cart emails
Sending abandoned cart emails is a common Shopify email marketing strategy followed by eCommerce stores. These are the emails that are sent to customers to remind them of the cart they abandoned.
You can send a series of cart recovery emails using a plugin like Retainful. These Shopify store emails will request the customers to return to the store and recover their cart to complete their purchase.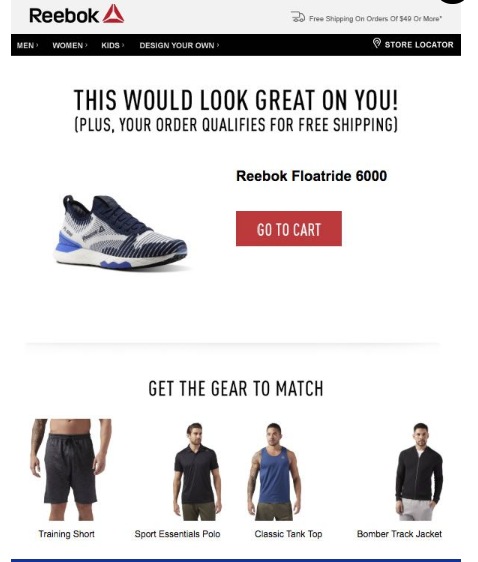 Abandoned carts can have a major impact on your store's growth if you don't have a contingency plan for it. But with plugins like Retainful, you can track and recover them in real-time.
It is an automated plugin so you just have to specify the timings and Retainful will start sending cart recovery emails at regular intervals until the customers recover their cart.

So, how can this help my email marketing campaigns?
You see, sending cart recovery emails is not just for your benefit. It encourages your customers too, it shows how much you care for their presence in your store.
Studies show that customers who return to the store to recover their cart always spend more than their initial purchase thus fostering loyalty and boosting your revenue spontaneously.
Propel your campaign with discounts
So, now you've initiated your welcome emails, it's time to attract customers to your store. You should be patient and persuasive in your emails, don't force anything.
How to be persuasive without being forceful?
The best way to do that is by sending coupon codes or discounts in your mail. You can achieve two major things by sending discounts in your mail without much.
You can attract newcomers to your store by sending Shopify coupons or first-order discounts in your mail.
You can foster loyalty and keep your existing customer satisfied by sending loyalty rewards and customer-specific discounts.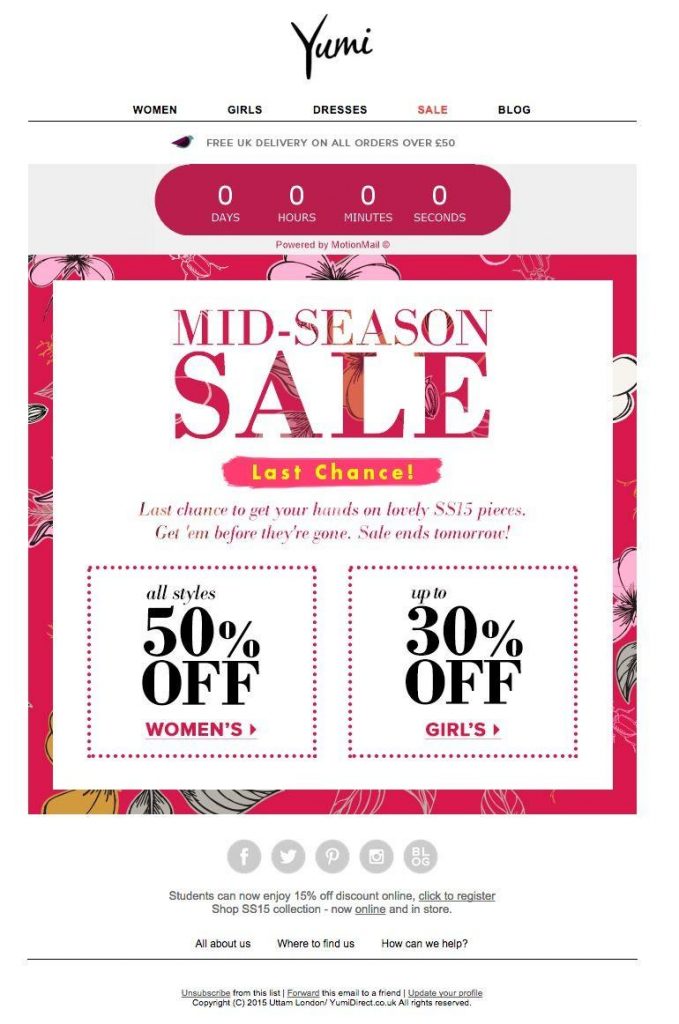 Your discount emails should be precise, don't oversell it, don't force your customers or they'll unsubscribe to your service and you'll never get them back.
Here are a few tips on how to send discounts in your Shopify store emails,
Don't give away the offer in the subject line.
Tease the customers with the subject line and personalize them.
Use a polite and humble conversation.
Don't procrastinate, get to the offer quickly in the email.
Make sure you add an enticing CTA button.
Add a sense of urgency and scarcity in your emails.
Follow these tips and create a Shopify store email that can lure customers into your store and drive repeated purchases.
Add a dynamic CTA button
The sole purpose of sending a Shopify store email is to attract customers and persuade them to purchase in your store. In order to achieve that you need a dynamic Call-to-action button.
Having CTAs in emails will persuade users to make an action. You can use CTAs to guide clients to your website, social media, etc. CTAs should be evident and visually appealing to stimulate readers' interest.
A recent study shows that having a CTA button instead of a hyperlink has increased click-through rates by 28%.
In this email, you can see how the CTA is vibrant and call for the reader to make an action, that's how a CTA should be represented. It has to stand out from other contents of the mail.
Here are a few tips to effectively use a CTA,
CTA should be action-oriented.
The CTA button must be attractive and visible clearly.
CTA should be short 3 to 4 words.
You might think CTAs are small and how can they make a difference. But trust us, its a common Shopify email marketing strategy and they can make a huge impact on your emails. Just make them brighter and you'll get conversions organically.
Avoid spam words in emails
This has got to be the easiest email marketing hacks. Keeping your Shopify store emails out of the spam box might look easy in theory, but practically they are a bit tough. What makes it hard is you can't predict how spam triggers.
One of the main reasons for the rise of Shopify spam email is using over-promotional subject lines. But first, let's define what a spam word is,
Spam words are specific keywords that you add in your subject lines to entice the customers. Email providers will identify these words as spam and mark yours as Shopify spam email.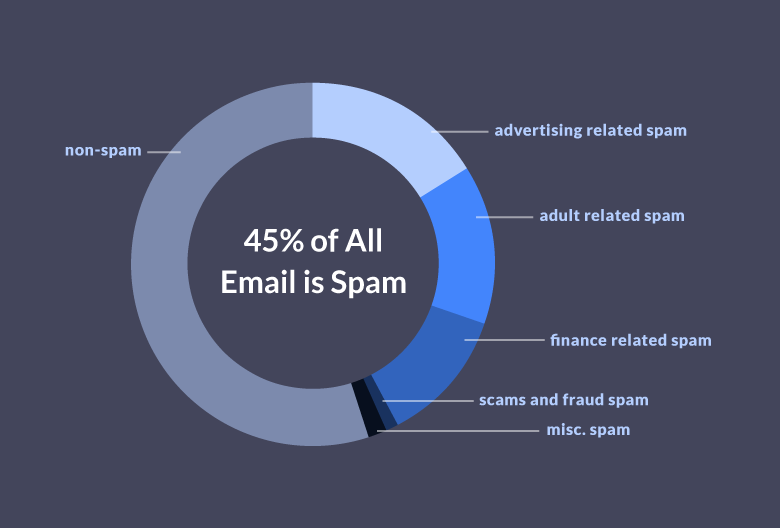 Use of common spam words in the email associated with gimmicks, promises, free gifts, scams will be red-flagged and deemed as spam.
In order to escape the grasp of spam triggers, you need to make sure your emails are following these rules,
Don't use all CAPS in your subject line.
Don't include links to faulty websites.
Don't give fake promises in the subject line.
Always maintain the same fonts.
Make sure to add an unsubscription button.
Avoid exclamation and question marks in subject lines.
Never self promote your product in your subject lines.
These tips can keep you away from the spam trigger and help you stop the rise of Shopify spam emails.
Optimize your emails for mobile devices
Almost half of the eCommerce conversions are happening through mobile devices. 70% of people enter your store through mobile devices than through desktops.
So, it is essential that your emails must be optimized for mobile devices so that you can achieve sales through Shopify email marketing.
A recent study shows that around 67.91% of people read your emails through mobile devices, so it is essential to make them dynamic and user-friendly.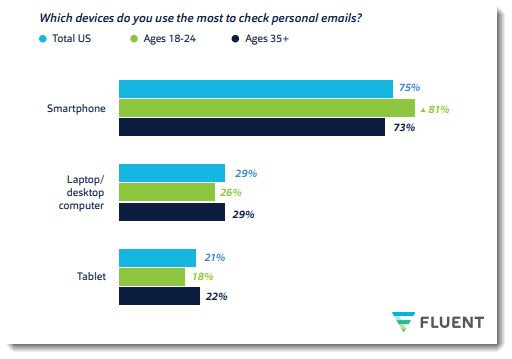 So, here are a few tips on what you should do to make sure your Shopify emails are optimized for mobiles.
Use proper images, avoid larger sized images.
The text shouldn't go off the screen.
Make sure your texts are clear to read.
Use constant fonts and make it big.
Craft a subject line that is still dashing for mobile devices.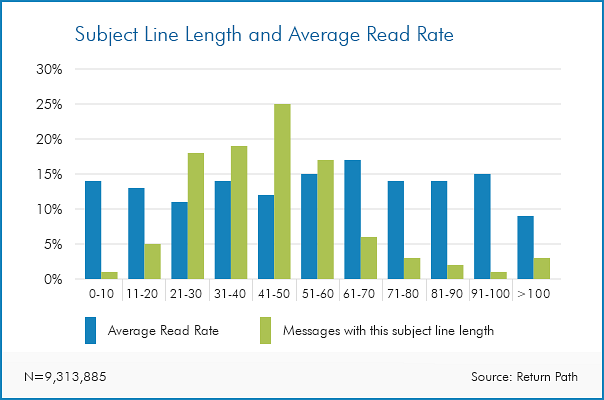 Always remember, no matter the devices, the subject line is always crucial for the success of your email. So make sure it is compelling even when you cut it short to fit the mobile devices.
So, if you are looking for the best Shopify email marketing strategy then optimizing your store is an unskippable one.
These tips can help you optimize your emails for mobile devices and achieve maximum conversions through your Shopify email marketing campaign.
Rules of re-engagement
The moment a customer subscribes to your mail is the time where you'll enjoy the maximum engagement. But eventually, he'll start getting bored of your emails and stop following them.
These are called inactive subscribers and now your task is to send re-engagement emails to flourish your relationship.
Why should I re-engage with inactive members?
There may be many reasons for them not engaging with your mails, but you should always win them back because inactive members can have a significant impact on your reputation.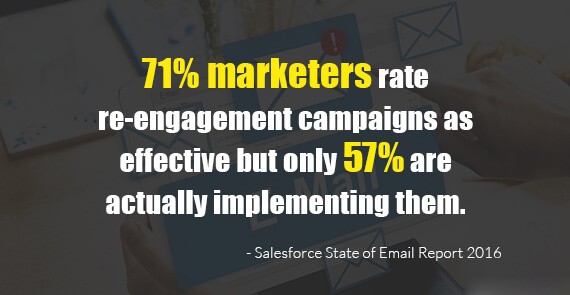 Even though many marketers accept that re-engagement emails are effective, they don't implement them because they find it a daunting task.
But in reality, it is very simple, just follow our quick tips to initiate your retargeting campaign,
Identify your inactive subscribers.
Craft personalized content based on your previous interactions.
Pick a proper time schedule.
Automate your campaign.

Timing is crucial while re-engaging, send emails at a time that is convenient for the subscribers. This is why automating your campaign can be found very useful in getting them back.
Unsubscribe button
Having an unsubscribe button in your emails is a clever practice used by email marketers. An unsubscribe button reveals that the customer is not obligated to stay.
If he wants to leave your subscription panel, he can do it on his own terms, no strings attached.
This will help you figure out your active subscriber list. Also, a clear unsubscription button will help you keep your emails away from spam folders.

Unsubscription can also help you learn from your experience and re-evaluate your marketing strategy to achieve sales through Shopify email marketing.
Track your emails
Last in our best email marketing hacks is tracking your email performance. This is one of the major mistakes that almost every Shopify store owner makes, they initiate a campaign and start sending mails but forget to track its metrics.
When you don't follow your email's performance, you wouldn't know-how engaging it is or how much it has been converting. That is why it is crucial to track your emails as it is one of the finest Shopify email marketing strategies.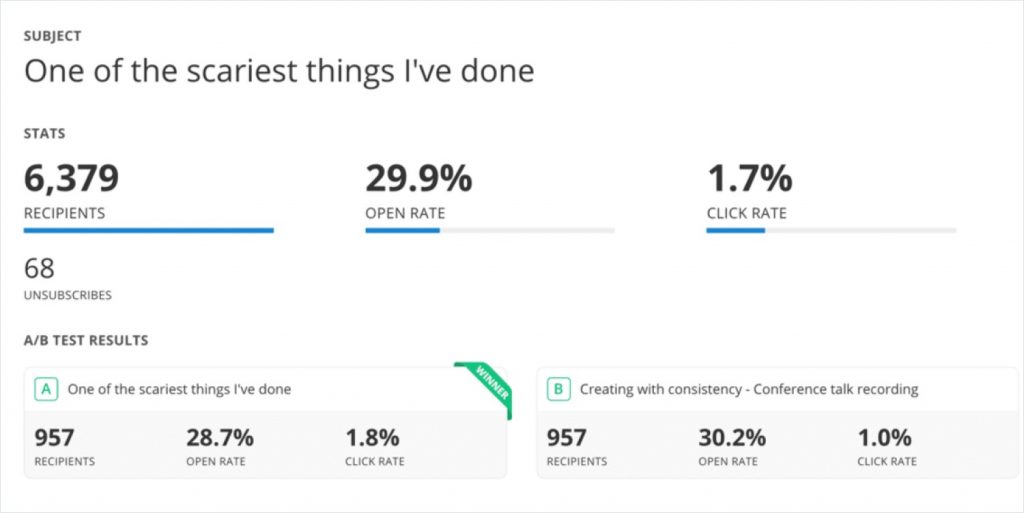 Here are some of the metrics you must track,
Open Rate: The number of subscribers who have opened the email.
Bounce Rate: The percentage of emails that did not reach the subscriber's inbox. It may be because of a technical error, etc.
Click-through Rate: The number of subscribers that click a link in your email.
Opt-Out Rate: The percentage of subscribers that unsubscribed.
Keep an eye on them every week, see which increases, which falls and initiate a contingency plan to rectify it. The success of a Shopify email marketing campaign depends on how they track them.
Wrapping up
With the highest ROI, Shopify email marketing is a cost-effective marketing channel that can boost your conversions and sales. We crafted this article to show you a few email marketing hacks to build an ultimate Shopify email marketing strategy.
We have listed a few Shopify design hacks that you can use to design your campaign and improve your customer engagement and conversion rate.