Black Friday!
The most lovable term for avid shoppers like me. Not only for us, but Black Friday throws out happiness to both the buyer and the seller front. Shoppers always love to have a great deal that too after great relaxed holiday time.
According to Techradar, U.S. consumers have spent across $3.34 billion on Black Friday last year alone. No wonder! The BFCM nearing us now will surely hit the rock without any doubt.
Online stores should prepare their store for Black Friday and Cyber Monday: collectively known as BFCM. The fact behind how to prepare for Black Friday sales is always an important part of an eCommerce store. In that case, it is necessary to focus on two ends. One to make the store ready to engage the customers and the second is to grab enough customers to your store.
So, do the eCommerce store owners wake up at the right time to grab this opportunity? If yes, then there are a few key points to take down. In this major influx of traffic and sales, the eCommerce store owners have to concentrate specifically to make the sales easier and profitable.
Why is Black Friday Checklist so important for eCommerce store owners?
In this unsettled economic climate and supply chain shortages, navigating correctly towards Black Friday & Cyber Monday (BFCM) campaign may seem stressful this year. But, while the thought of elbowing your way terrifies you, keep a clear path to make a whack of cash in your online store.
Excluding the situation, Adobe reported around 108.2 billion online sales between November and December. Why not the eCommerce store owners grab a slice of holiday pie and make it better?
Black Friday has grown out from an annual winter concrete campout. Starting from the first day of sales to a long stretch of spending will execute online shopping comfort. Being prepared for the BFCM helps the eCommerce marketers and the store owners to achieve their black Friday eCommerce sales goals.
If you are an eCommerce startup, you might have experienced the hype or earnings in November and December. During the winter holidays, an average of 30% of retailers' annual earnings brings hype to the store's profit. Particularly, the five days between Thanksgiving and Cyber Monday should not be left without seeing.
So, let us discuss the Black Friday Checklist that every eCommerce store owner must take into account without any further adieu.
How to prepare a Black Friday checklist for your holiday season?
Now, we are in the perfect part of the lane. Black Friday is just a few weeks away from us!! And, the shoppers are soaking in their end summer rays. You might probably have a glimpse of your BFCM experience nearing you. Be ready to explore the busiest months of the year!!
There are six main black Friday eCommerce sales areas to consider before indulging in preparation for BFCM. They are,
Store Optimization and Customer Engagement
Products
Organizational Strategies
Marketing Campaigns
Promotional Strategies
Of course, I know that eCommerce store owners might have been finalizing your marketing campaigns, keeping up the trend-setting factors, and running your eCommerce store. There are also chances of making things slip through the racks.
This is why we have come up with a 21 point Black Friday Checklist for your store to make it ready for the season.
Keep the checklist close to hand and return to your table with full of hope. Now, let us unveil the Black Friday Checklist that lets you into a prime success from Black Friday and Cyber Monday sales.
Research and Inventory
Research and inventory come first into the checklist page. As an experienced eCommerce store owner, you might have known the importance of why research and inventory play a huge role in bringing huge profits.

If you are a newbie, research and inventory is nothing but a valuable and tangible asset for an eCommerce store. It seems to be a real-time evaluation of the store's revenue. If an eCommerce store cannot move its product from inventory, then the struggle starts. In order to avoid those struggles, we have to concentrate on the three additional concepts in the Research and Inventory section.
Know the buyer's choice before preparing the black Friday checklist
You might have come across tons of magazines, blogs, and informative case studies dealing with the customer's buying choice. Those pieces will forecast how consumers are going to spend their holiday bucks. Diving your mind into those recent articles or surveys may help you fit into the buyers' current purchase trend. Knowing what people ought to buy helps you to predict the most selling products. It also allows you to adjust your marketing campaigns or your product pages accordingly.
Choose your flagship products
Every product page has an equal level of importance in your customer's eye in a so-called perfect world. When you focus on polishing every product page, there is a way to have an excellent selling option. In reality, you do not have enough resources or time to do so. Polishing every product page seems daunting at times.
On the contrary, prioritize the hottest selling goods and polish the respective product pages. Work down the list and make them shine or attract an extra crowd.
Check the inventory levels
As discussed above, an eCommerce store's inventory levels occupy a huge space in the Black Friday Checklist. You can rely on inventory management apps and track down your inventory. It becomes a more straightforward action than it actually is. You can review your numbers and reflect on the trending portion in your industry. It also takes you down to sell well in your store and proceed to have a high-five experience without much effort.
Research advertising options
When it comes to research and advertising, online businesses have been occupied enough with spoilers. Many eCommerce owners dwell in creating frequent marketing campaigns and frequent spoiler email marketing ideas. Though it seems to be working out, customers may feel dumbed at any moment.
Amidst skyrocketing your campaign, do not blow away your marketing budget. Cover every social media platform after proper research. During the competitive holiday season, choose a few factors to align and showcase the best look for your audience.
Marketing
Marketing in the eCommerce store realm includes better promotional tactics to drive traffic to your online store. It also converts the traffic into potential customers and retains them after their purchase too.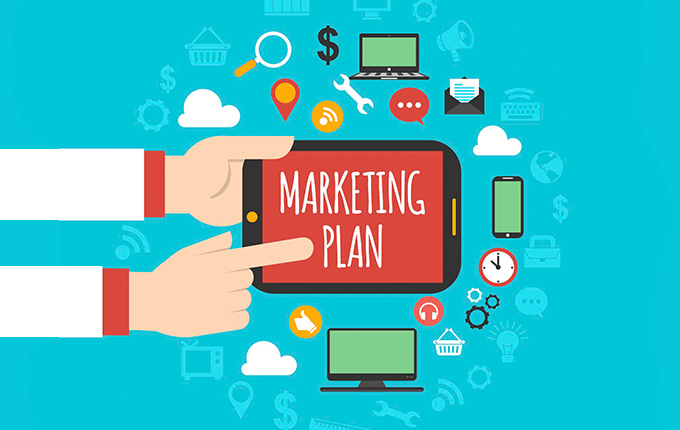 A holistic eCommerce marketing strategy would combine the marketing tactics of both on and off your website. A sound marketing strategy brings forth brand awareness, drives customer loyalty, and ultimately black Friday eCommerce sales.
Now, there are four more points to get added to the Black Friday Checklist under the Marketing section. Let us know what it is.
Create a holiday marketing calendar and plan accordingly
As the BFCM is nearing us, it is the time to prepare our email campaigns, promotions, social media posts, guides, and blogs in a single spreadsheet. Mapping out the listed one's ideas will help the marketer fetch details whenever they are in need. Preparing a holiday marketing calendar will become a handy solution to settle down further actions.
According to the Black Friday strategy guide, if you are abounding with multiple tasks, rely on the best task management tool. Most importantly, do not forget to review your previous year's marketing plan for BFCM. It ensures that you are hitting all the marks and including the missed balls too.
Create a BFCM landing page
As we are in a prediction about "Black Friday 2022", it is important to take up the situation's advantage. Dwell in research and find the dominating keywords in prior. One of the best ways to stand ahead in your competitive race is to create a dedicated BFCM landing page.
Forget about hiring a developer or a designer to do the job. Instead, create eye-catching eCommerce landing pages revamping the existing one in minutes. Consider using the landing page features in your flagship products too.
Invest in video marketing
According to TechCrunch, an average American adult spends six hours per day in the digital video world. Thoughts apart!! But, when there is an overwhelming response to videos, why not try it out for your upcoming BFCM promotion?
But, before you step ahead, upload a bunch of clips on your social media channels. Spend some time researching your audience and their response towards your videos. The research will help you to know more about the video advertising of popular brands too. It also provides a scannable way to grab more customers towards your store.
Build your email list and double your email marketing
Though email does not come under a novel or a live video, it has an equal weightage in your marketing campaign. Email marketing has bought around 23% of Black Friday eCommerce sales. Being a tried-and-true communication platform, email marketing seems an affordable one for every eCommerce store owner.
From now on, get prepped early with your email campaign ideas and deploy the black Friday checklist Shopify a few days earlier as per your marketing calendar. Whilst speaking about email marketing, do not forget to build a proper email list. Through your attractive newsletters with compelling CTAs, you can encourage visitors to sign up.
Development
Development in an eCommerce store transforms into a golden pot of opportunities for a successful business. Throughout the years, the eCommerce business has been into tremendous development with a positive ROI.
In order to survive in the competitive realm, do not just acquire local customers but also individuals on the other end of the world. Here are the essential factors of eCommerce development that return immense benefits to your marketing and branding.

Increase your store's bandwidth
A store's bandwidth is the prominent factor to consider when we enter into the development section. If your hosting plan takes a crucial line with the bandwidth, without any further thought, upgrade it before the holiday season starts.
And, be more sure about the error message splashed across your store's page at the worst possible moment. Run all your store's pages and check for any errors beforehand. It eliminates the last time struggle.
Cater your website and BFCM landing page to mobile devices
As smartphone usage is still high, you need to update your landing page compatible with all devices. Considering your store's mobile experience seems to be the forefront. Make sure that you are using the right ways to convert mobile visitors into potential customers.
When you go through a landing page update for your BFCM season, do not forget to test it under multiple mobile devices. If there is something to work on, make actions at moment, and upgrade amazing mobile-friendly themes.
Run a broken link check
Mistakes may happen. Besides finding errors in your store, try to tailor the content to 404 and 500 pages in order to improve customer retention and engagement and their experience in your store. When the site evolves into a new check, the redirects have to be deleted and neglected at once.
Through a broken link checker, minimize your 404s and make your customers freehand to purchase and enjoy shopping at your store.
Organize and check your discount and promo codes
Discount and promo codes seem a bridge or a stimulating factor for many buyers. While using it correctly, any eCommerce store can earn unexpected profits in the right hand.
Creating a spreadsheet with the relevant and planned promo codes helps the eCommerce marketer to keep a close-eye. Before deploying them, it is necessary to test every discount and promo code in an incognito mode.
Push your testing ahead with the uncommon cart combinations and promo codes to avoid unexpected mishaps.
Design
When it comes to an eCommerce store, the design brings in attraction among the users. Many eCommerce websites dwell in bringing amazing product pages and landing pages to increase their brand visibility.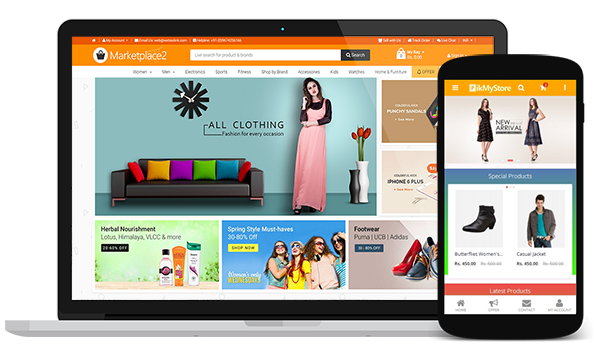 A successful eCommerce web design will help customers have a better experience and increase your sales margin. Added, you do not get another chance to change the first impression of your customers. So, do not forget to make it count!!
Here are a few more factors that give weightage to your Black Friday Checklist under the design section.
Decorate your store with colorful themes
As holiday sales began, it is time to use the colorful themes for granted. Using the right themes will enlighten the products in your store. Do not forget to add product features, Call-to-action buttons and other add-ons to bring brand clarity among the users.
When you pick up the right festive popups and banners, you can make your store advertisement to the next level and accordingly grab the audience. And, take up the advantage of pixels, though. Use the themes and the pixels effectively and transform your shopper's mind with the holiday spirit.
Reorganize your product according to the gift recipients
As per your buyer's mind, their eyes invade the products with gifts rather than the others. Use the store navigation correctly in order to gear towards the holiday shopper. Both the category and the brand-based navigation will connect to a frazzled gift giver.
Consider organizing your store with the best offerings and customize it according to the price points. Highlight the products with massive gift options.
Use the header area wisely to communicate with your customers
The header area seems to be the most impressive and valuable area to communicate with your customers. You can include free shipping, product guarantees, and other special promotions.
As the Black Friday & Cyber Monday (BFCM) campaign draws nearer, the eCommerce store owner can emphasize the store accordingly and make the products available for pre-Christmas delivery. And necessarily make your product page more attractive than usual.
Focus on amazing product descriptions
As an archetypal holiday shopper, every individual loves to have an overwhelmed and time-crunched shopping experience. Use prominent headings like "Top-selling" and "Recommended for you" to grab attention and encourage your users to proceed further.
Added, the product descriptions create their own unique product write-ups. It will set your competitors apart and keep you in the race. Make sure that you work on the eCommerce descriptions that sell.
Security and Trust
Every eCommerce site strives hard to make the customers move towards the checkout page. Contrary to popular beliefs, website security is not as expensive thing as you think. Instead, you can improve and showcase your security and build trust among your consumers.
Here are the extra factors in how to prepare for Black Friday sales guide under security and trust-building among your customers.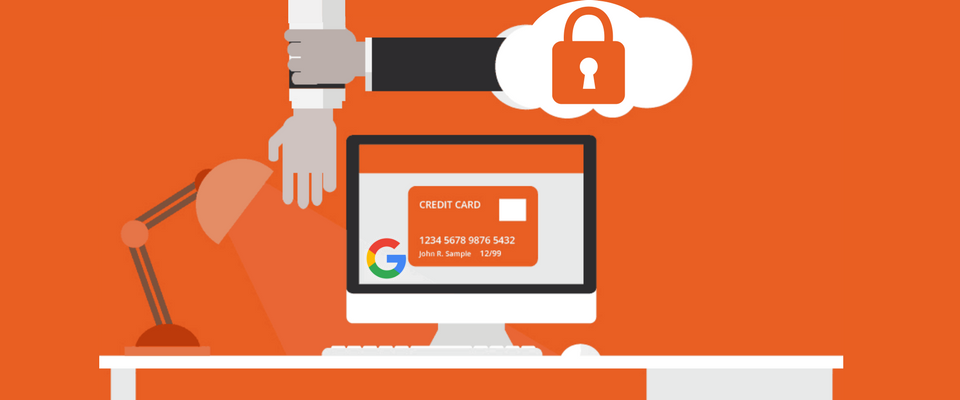 Crosscheck your store's hosting
A store's hosting seems the most prominent factor to take into account. Online data, being an extremely sensitive phenomenon, it is necessary to keep it secure and reputable. When you do not have admissible hosting space, you can go ahead, purchasing the excessive space needed to give an unforgettable shopping experience.
As you are going a long way toward the mitigating task, it is necessary to cross-check your hosting. It helps to protect your customer's information and give them a secured shopping platform.
Build trust through testimonials on your landing pages
Every eCommerce store has to maintain customer confidence throughout their entire customer journey. It is one of the best ways to harness the power of customer satisfaction. Here, the testimonials, including the names and the photos of your customers, increase your store's credibility.
Now, you can also reinforce the value of your past customers. It helps you to gather the trust of the new customers. The strategies behind the Word of Mouth marketing and the testimonials have the power to solicit positive feedback and bring back traffic to your store.
Showcase the secureness of your checkout page to the customers
Having a protected checkout page builds trust among the customers. SSL is a way of giving a secure impression to your visitors who come up to the checkout page. Many eCommerce platforms have been using SSL to protect all pages, content, data, and payment information. If you are using a self-hosted platform, then update your SSL certificate routinely.
Checkout and Payment
Next to the security and trust factor, the next important thing is the checkout and payment session in an eCommerce store. Many cart abandonment takes place in this phase. It may be due to many reasons.
But, when you handle and correct those reasons, your store will experience a reduced cart abandonment rate. Let us know about it in detail.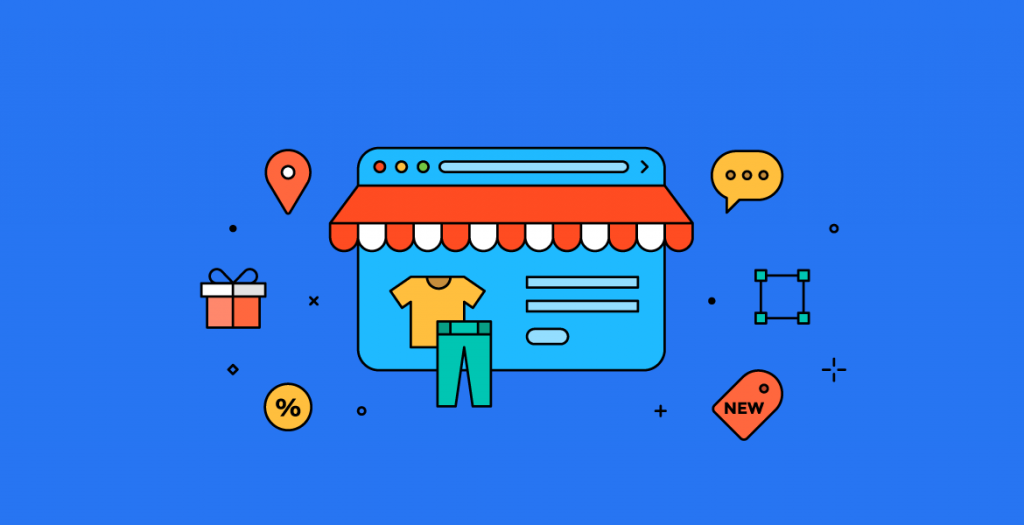 Send abandonment cart emails
According to Barilliance, cart abandonment during the BFCM season reached 74.5% in the U.S. In order to avoid such a miserable count, it is necessary to recover the lost sales. In order to tune up your low sales and avoid mistakes, you can depend on the email marketing campaign.
Sending cart abandonment emails will compel the purchasers to take the next step. If they have forgotten without any intention, there are high chances of bouncing back to the website. Using the automated cart abandonment recovery plugin, you can easily engage your customers through your email campaigns.
Review your payment options
Just because you enroll Visa in your payment option does not mean that your users are satisfied. Instead, there are plenty of places where credit cards account for minimum transactions. Only around 20% of payments have been done through cards.
So, while focusing on the payment gateway, try to include multiple payment options. It helps the customers to choose the mode they are familiar with and they trust the most.
Conclusion
Preparation and early planning are key to turn your Black Friday Cyber Monday into a successful one. The Black Friday Checklist would cover most of the do-follow things necessary for your eCommerce site. Hopefully, it drags you to a prominent place to succeed this holiday season.
If this is your first Black Friday & Cyber Monday (BFCM) campaign, then treat your customers to an extraordinary shopping experience. Stay motivated and ambitious to cover up all the lags in your eCommerce store. Do not forget to remember the BFCM ride.