Never underestimate the power of your customers' words! Generating sales in any industry has become a tough job indeed.
Competition is fierce. And, simply having a web presence will no longer enough to make you stand ahead of the crowd.
So, what would be an extraordinary one to make your business outstanding?
Winning requires a customer retention strategy and squeezing energy to grab the opportunity. There is one powerful area that tends to get neglected by eCommerce businesses. It is Word of mouth marketing.
Retainful empowers you to engage, retain, and delight your customers like never before. Don't miss out on the opportunity to boost customer loyalty and maximize your profits. Take action now and see the Retainful difference.
What is the word of mouth marketing?
Word of Mouth Marketing (WOMM) is the social media era's version of simple word of mouth. The perfect definition is following you now.
Traditionally, word of mouth marketing was spread from one person to another based on recommendation scenario
Modern word of mouth marketing describes both the targeted efforts and naturally occurring instances that insists the users share their experience and satisfaction with a particular brand
Bouncing back to today's hyper-connected world, a single recommendation from our loved ones makes us give a try on the particular product/service. It makes a greater impact on our decisions. This is what the power of word of mouth marketing.
Apart from natural words, many best practices and marketing tactics will lead to the word of mouth for your brand. Here are the different types of word of mouth marketing prevailing in the current industrial era.
Buzz Marketing or Viral Marketing: Buzz marketing uses creative content in an effective way to generate excitement about a brand or a product before its launch.
Content Marketing: Content Marketing more specifically deals with blog marketing and allows bloggers to share their reviews about their particular product. Content marketing seems to be an important part of raising brand awareness and building SEO for your site.
Social Media Marketing: Social media marketing influences people's decisions through frequent posts that remind them about the particular brand.
According to Nielsen, 92% of people trust recommendations from their friends and family. Even academic research proves the same regarding the effectiveness of conversion. So, now the eCommerce store owners and any business owners have to peep their heads to know how to create a word of mouth marketing campaign successfully.
Why is Word of mouth marketing important for an eCommerce store?
Through the definition of Word of Mouth marketing, you might have known the influence of customer praise after every successful purchase.
But, it does more than that.
Word of Mouth marketing not only helps you to get new customers, but it also helps you to overcome your low sales problem.
Brand loyalty is cheaper than finding new customers
Rather than keeping an existing customer, it is five times more expensive to get a new customer. By increasing customer retention, you can increase your profit margin too. For instance, if you are increasing your customer retention rate by 5 percent, you can likely increase your profit by 75 percent.
Customers acquired through Word of Mouth marketing would spend 200% more than the average customer and make twice as many referrals themselves.
This is an amazing way to keep existing customers shopping in your online store. You can just hold up with the positive experience that they always rave about.
Brand trust is cheaper than placing ads
When you consider the current marketing realm, around 94% of people skip your pre-roll ads. But, on the contrary, the customers are more likely to buy a product when it has been recommended by their close friends or family.
In a survey across five continental markets. It is found that most consumers are believing the Word of mouth marketing and are likely to take action after it.
Grow sales without the ad spent
Many brands from The Hustle to Bangs Shoes have been handling Word of Mouth marketing instead of spending bulk in advertising to increase sales and fan base. Some brands are also planning to use the right WooCommerce metrics to lift their brand visibility.
Build a community, not a commodity
Word of Mouth marketing works to build a huge engaged fan base rather than gathering the bold and nut customer. When the engagement of the customers is high, they would recommend the product to their friends more often. It would enhance their extension on time to spend on the strategy and generate a high customer lifetime loyalty.
More funding, more freedom
Brands with high customer lifetime loyalty and thus help in the repetition of purchases. In every eCommerce firm, the customer acquisition cost to lifetime value has been considered as the most important aspect of a healthy business model. It is the same since the early days of a company's lifecycle.
Steps involved in creating a successful word of mouth strategy
Successful implementation of Word of Mouth campaigns cannot be accomplished via cookie-cutter tactics.
Inherently, every creative element in marketing processes in order to get an artful outcome from each brand. Every brand relies on word of mouth promotion in order to incorporate two key components. They are,
Create something buzz-worthy
Encourage the buzz
Word of mouth promotion does not simply attempt to get people excited about the marketing prospects, daily operations, or profit model.
The word of mouth marketing strategy is to identify something about a brand and generate a buzz or create something that creates the same buzz.
To find out the strategies behind every Word of Mouth Marketing in an eCommerce store, stick to the enlisted steps.
Provide a unique and share-worthy experience
In order to capitalize on word of mouth marketing, it is necessary to create an opportunity to make people talk about your brand. With the rise of social media, people love to share their experiences through different social media platforms. Creating a sharable experience will inherently spark the word of mouth marketing.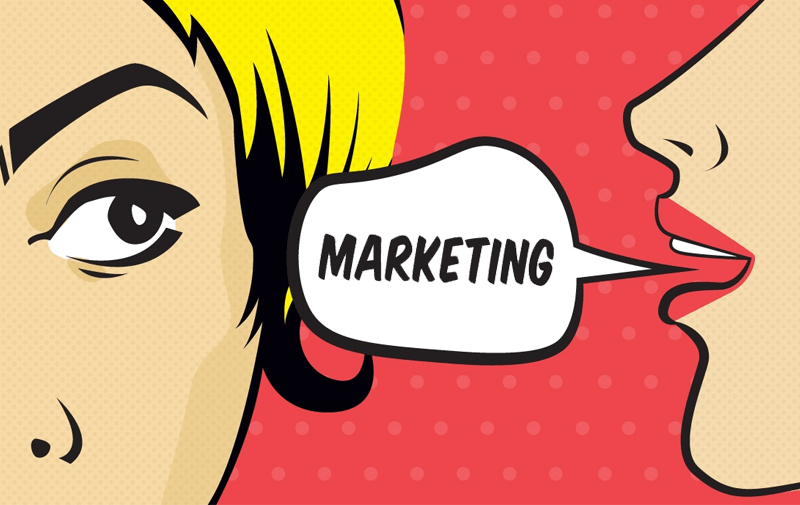 Experience marketing can be as big as Burning Man and Coachella or as small as a virtual reality headset. The augmented Pokemon in your backyard might have influenced many of your guests to buy so. Think about the hibachi grill experience. The food is good but people go for the hilarious chefs, flying shrimp, and exploding the flames.
You have to make them share your products with others. You can do this by offering an incentive or by making it "cool" to do so. You can do this through a creative movement or through building an authentic community online.
Create an attractive referral marketing program
If you are quite impatient to trickle out personal recommendations from your customers, you can take matters into your own hand. You can launch a referral program. There are tons of referral marketing apps that help you to give a little extra push to your happy and loyal customers.
To get higher expansion and growth opportunities try ABM – Account-Based Marketing in your referral program.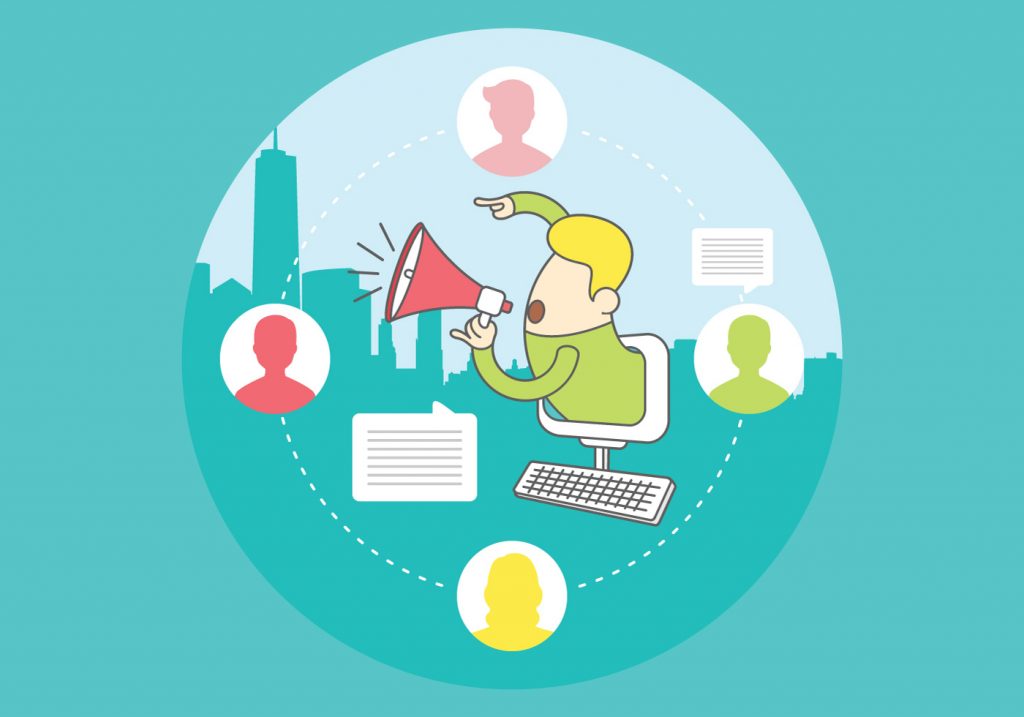 It works by sending you an automated email after purchase thereby offering your chosen incentive to the customers if your customer refers a friend. When the friend makes a purchase using the original customer's code, then the incentive would be paid out.
Every business owner relies upon the referral program and chooses the incentive of your program. You can sit back and see the results of your referral marketing program instantly.
Encourage user-generated content
With digital marketing, you need a good internet connection and a little bit of cash to get started.
Millions of people do a traditional advertising method and land in bankruptcy before they even make a profit. Don't fall back in the same trap.
So, how to reach your potential customer and convince them to make a purchase without paying for traditional marketing? Here is your lucky charm.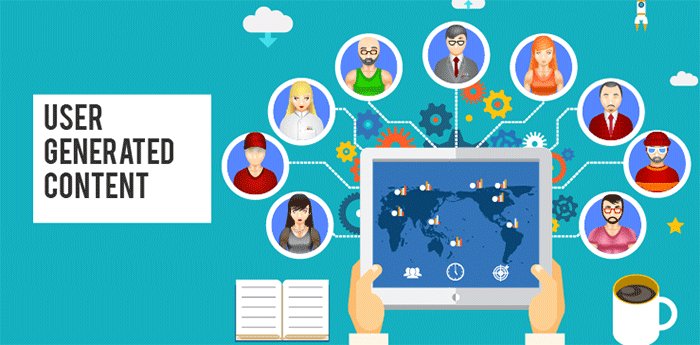 Let your customers happy and turn your potential customers into loyal customers to do marketing for your brand (For free).
This is the direct idea behind the user-generated content (UGC). It is the modern word of mouth marketing strategy for most of the brands today. This is the reason why social media marketing and influencer marketing have become more powerful and popular tools in the current era.
UGC is a powerful tool in both raising brand awareness and influencing the purchase behavior of customers. When you spy watches many of your competitors, you might know the importance behind using the UGC in the Word of mouth marketing.
Provide impeccable customer support
Another crucial aspect to take into account during your word of mouth marketing is about your customer support. Even you are a top brand with millions of industrial experience, your brand would drown when you fail to concentrate on assisting customers. If you fail in this case, the customers are not likely to return to shop with you.
And, in turn, they will not recommend your brand or products to others.
There are around 7 million online retailers around the world. Surely, one of the sellers sells the same product you sell. In that case, a little uniqueness is necessary to stay ahead of the competition. If you provide great customer support, surely you will win the debate between you and your competitor. It seems easier to be in the minds of your customers who surely spread words to their neighbors too. If your customer service is good enough, the customers would feel happier and proud to do shopping with you.
Drive customer engagement, recover abandoned carts, and build lasting customer relationships with Retainful. Level up your retention efforts with Retainful.
Offer a quality product
Perhaps, the most overlooked concept /strategy in the word of mouth marketing is to have a product or brand-worthy of bragging about. None of the marketing campaigns turns successful for a bad product or experience. So, be sure to provide a quality rich product that offers something new and useful to your potential customers.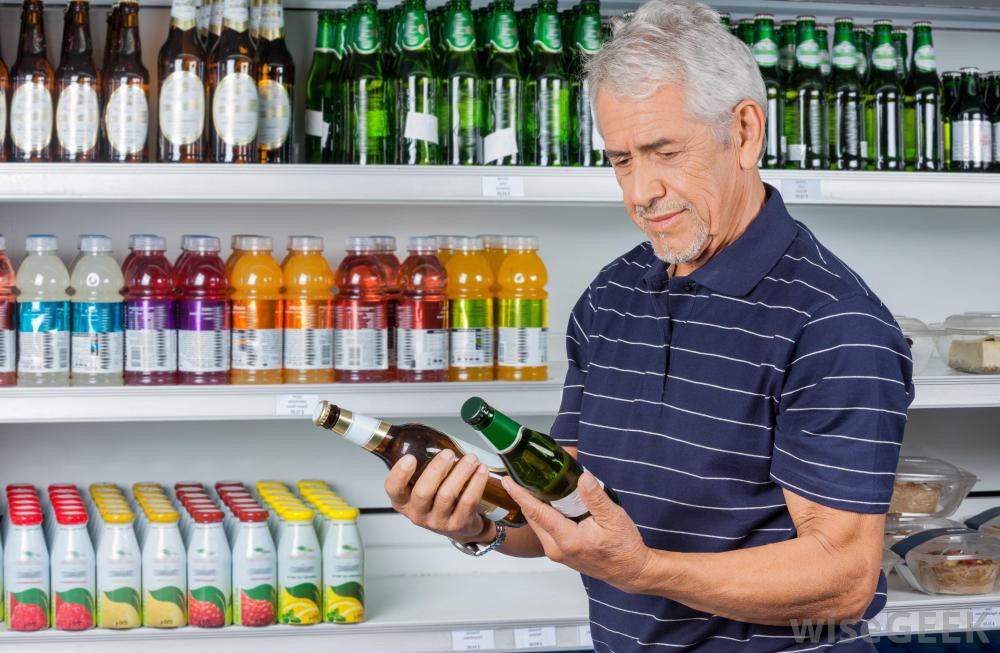 This is where you can prove your power through positive reviews. Not only it will serve as social proof, but it will also smash all the potential barriers to success through your customer leaves a poor review.
Apart from the reviews, you can know more about your customers while you make a poll relating to the below questions.
Is your brand really useful for your customers?
Does it significantly improve their lives?
Will customers continue to use your product?
Would they recommend it to their friends? If so, improvize the reason
What are the improvements needed to make your customers comfortable?
Understanding the answers to these questions would definitely help you to better understand your target customers and multiply them through word of mouth marketing.
Ask for reviews and ratings
Word of mouth marketing sounds like a little black magic. But, when you provide a good thing, you can rave more about it.
Unfortunately, that is not always the case.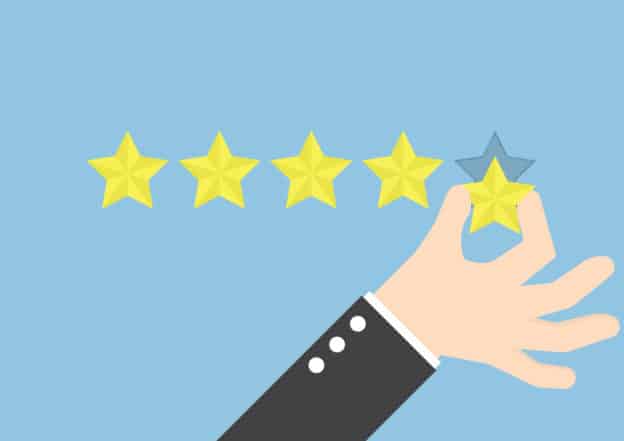 So, you need to push a little extra in order to ask for reviews and ratings from your customers. You cannot simply sit and wait for how the magic works. Instead, you have to extend your thoughts and make them worthy.
Almost 85% of the consumers will trust online reviews as much as they trust the word of mouth marketing
People on average read 7 reviews before making a purchase
Around 49% of consumers only purchase products or services with a rating of 4 out of 5.
The above statistics mentioned in referralcandy.com would definitely help you to make the right decision before entering into the word of a mouth marketing campaign.
Online reviews serve as a virtual personal recommendation and thus makes a worthy gathering.
If you are still thinking about asking for reviews from your customers, there is an alternative.
You can send a follow-up email after the purchase phase to your customers offering them a discount for their review
You can also personally reach them with a simple email follow-up to know their shopping experience and things you need to improve upon
You can also use a pop-up showcasing the rating chart and make your customers rate their shopping experience
Connect with industry leaders and influencers
Influencer marketing has become incredibly popular in recent years. You might have seen all the ads on social media already. People love to get information and recommendations from influencers. They trust them and the products they do recommend for their followers.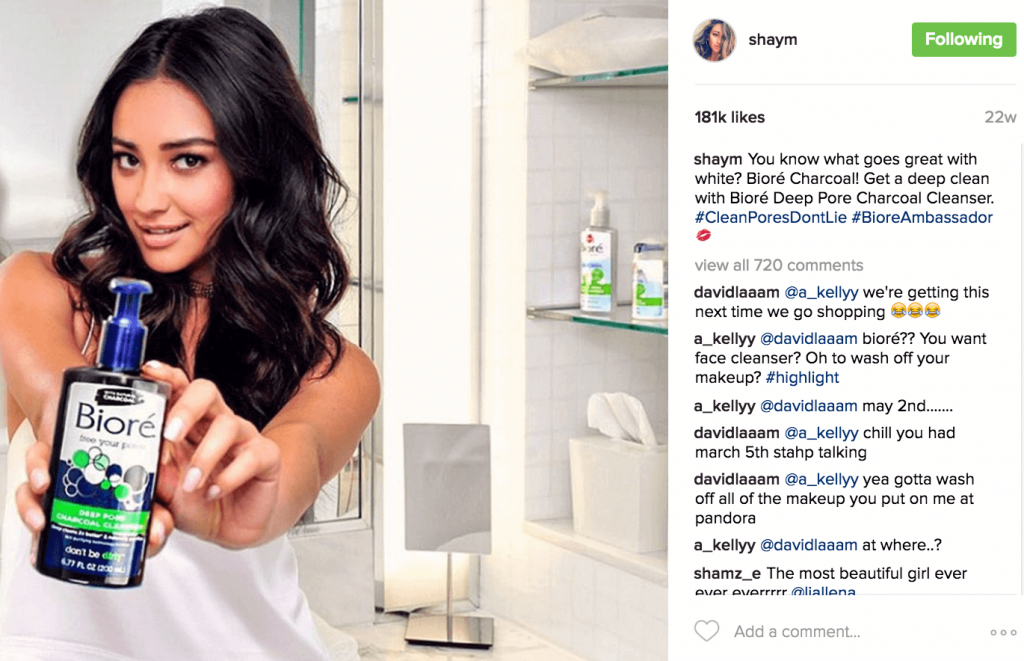 Truthfully, it is quite difficult to do so. But, when you get in touch with an influencer, you will get the returns of the money you spent for. In order to create a powerful word of mouth marketing strategy, you have to sill consider a worthy contender to do so. If you need to connect the influencers for your brand, you can find thousands of them in the enlisted sites.
Upfluence
Traackr
Socialbakers
iFluenz
Scrunch
If you choose the right route, you would reach your target audience without any hurdle. Use the influencers wisely in order to grab the attention of your audience, or collaborate with top influencer agencies in London or any other target market.
Boost Your Business with Retainful! Unleash the Power of Word of Mouth Marketing and Supercharge Your Customer Retention. Keep your customers coming back with Retainful.
Why not try this for your eCommerce store now?
Though there are many strategies listed up in the rack, not all the strategies will match the word of mouth marketing in terms of viral potential or cost-efficiency.
Picking up the right strategy will explode a company onto the scene for mere pennies. Word of mouth marketing happens itself and requires a meaningful customer engagement with the target audience. Use the strategies discussed here effectively and motivate your customers to become your marketing ambassadors for free.
There is no quick fix for the word of mouth marketing campaign. Instead, you have to build a business model that works for you when you are not even spending enough cash. Take time to lay a solid foundation from which your brand would grow naturally.
What is word-of-mouth marketing in ecommerce?
Word-of-mouth marketing in ecommerce refers to the promotion of products or services through satisfied customers who share positive reviews and recommendations with others, often using online platforms such as social media or review sites.
What is an example of a word-of-mouth marketing strategy?
An example of a word-of-mouth marketing strategy is to encourage customers to share their positive experiences on social media. Another example is offering incentives or rewards for referrals or collaborating with influencers or brand advocates to promote products to their followers.
What are the 5 word-of-mouth marketing?
The 5 word-of-mouth marketing techniques are referral marketing, influencer marketing, customer reviews and testimonials, social media marketing, and community building.
Is word-of-mouth a digital marketing strategy?
Word-of-mouth marketing can be both digital and offline, as satisfied customers can share recommendations through online platforms as well as through face-to-face interactions with friends and family.
What would be your strategy in promoting your retail store using the word-of-mouth?
To promote a retail store using word-of-mouth, the strategy could include offering exceptional customer service and creating a loyalty program or referral program. You can also incentivize customers to share their experiences on social media, partner with local businesses or organizations, and create a community around the brand through events or online groups.