When running a WooCommerce store, your top priority is increasing WooCommerce sales, business growth, and success. It is difficult to find strategies that would align with your business and help its growth.
You could already be implementing some of the tactics. It's time you add the following strategies to skyrocket your WooCommerce sales.
Read on to find the proven strategies on how to increase sales in WooCommerce and the best Woocommerce plugins to increase sales.
Engage WooCommerce customers with timely emails with Retainful to increase sales and revenue.
Strategies to increase WooCommerce sales
Improve the page loading speed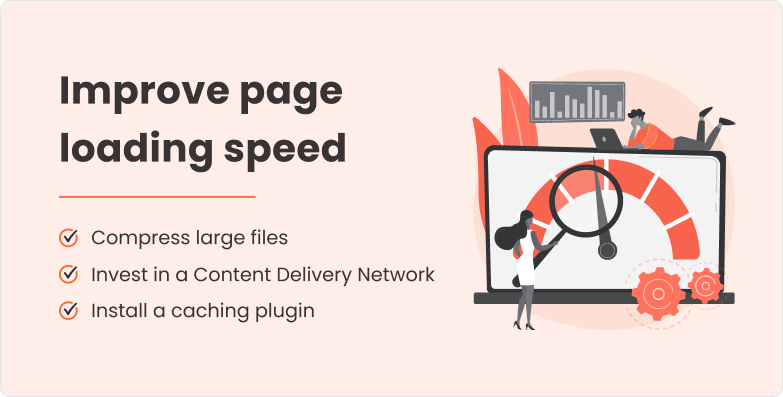 Optimizing your page loading speed is crucial for attracting and retaining customers and is a key factor in knowing how to increase sales in WooCommerce.
Faster loading times improve user experience and positively impact your search engine rankings, ultimately leading to increased WooCommerce sales.
Not all your customers are at leisure to wait for your page to finish loading slowly. The average page load speed is 3 seconds, and if your page loads longer than that, you lose your customers to your competitor.
Start with image optimization. Compress large files to reduce loading times. Invest in a good Content Delivery Network (CDN) to help deliver content efficiently while minimizing server response time.
Find a caching plugin for your WooCommerce store, as they help store frequently accessed data and speed up the loading process to increase online sales in WooCommerce. 
Creating a User-Friendly and Intuitive Shopping Experience
Only when your customers find it easy to switch between pages, they would consider buying from your WooCommerce store. Just make the design very user-friendly and make it easy to find a product in your store. 
Customers might be skeptical about products sold in online stores. So, display clear and descriptive labels for products and categories.
Including a guest checkout option is also a good idea, as it ensures a smoother buying process. A smoother buying experience means increased sales on your eCommerce website. Display contact information and FAQs to address customer queries.
Use an Attractive WooCommerce Theme
No matter how many categories of products you have in your store, your customers will lose interest if your store doesn't look visually appealing. 
A visually appealing theme is essential to knowing how to increase sales in WooCommerce. It not only attracts potential customers but also reflects your brand's identity and values.
Choose a theme with a user-friendly interface and responsive design to ensure a seamless shopping experience across devices. A stat by Swear.com states that 57% of users would never recommend a business website to their friends if the website has a poor mobile design.
Use SEO strategies to improve visibility
The first step to increase online sales in WooCommerce is to appear in the search results. 
Only if your WooCommerce store shows up in the SERP will your target audience visit your store. Start by finding keywords that align with your products or services.
Find out how your target audience would search for your products or WooCommerce store and focus on optimizing for those keywords to run a successful WooCommerce store. 
Optimize on-page elements like meta tags, headings, and content. Use internal linking for relevant pages to guide your customers.
Ensure your content quality is high and shareable to attract backlinks and increase domain authority. Include keywords in the product description based on how your target audience will query in Google.
Don't forget to optimize your product images so that you can rank in Google Images. And don't over-optimize and over-stuff keywords everywhere, which would annoy the customers.
Harnessing the Power of Social Media
The place where people spend most of their time is on social media, and it is where you can showcase your products to attract customers. You can integrate social media with WooCommerce to seamlessly redirect interested audiences to your store.
Social media campaigns help create targeted promotions to reach a broader audience. Social media easily engages customers, creates a sense of community, and builds trust.
When you leverage social media's vast reach and interactivity, you can drive more traffic to their WooCommerce store and ultimately increase WooCommerce sales. 
Building trust with customer reviews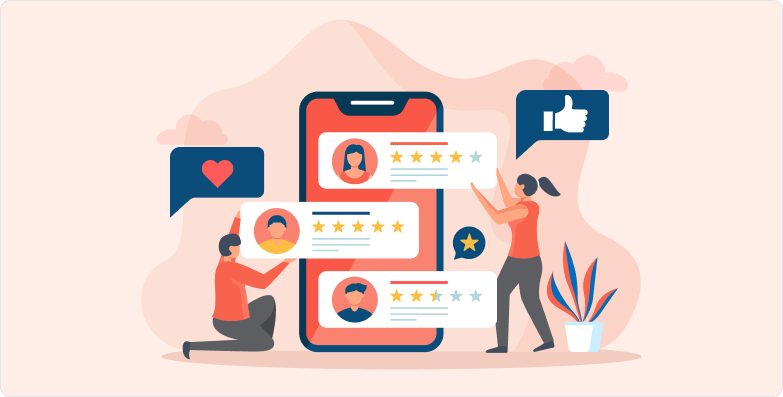 You should try Social Proofing to get more sales in your WooCommerce store because people believe in online reviews. 
The growth of businesses revolves around building trust among customers, and the best way to do that is by showcasing customer reviews. 
A stat by TrustPulse has shown that 15% of customers don't trust a business without reviews.
When you prove the quality of your products and their reliability with the help of reviews from satisfied customers, you can easily build a strong customer base. This automatically makes customers place orders, increasing WooCommerce sales and revenue.
You could go a step further and upload videos of a customer using your product as a demo. This easily persuades hesitant customers to buy the product, increasing conversions and overall sales growth.
Streamlining Checkout and Payment Processes
Seamless checkout means fewer distractions. This automatically reduces abandoned carts, ultimately increasing online store sales. A frictionless checkout experience ensures that potential buyers are not discouraged by complicated steps or lengthy forms at the last minute. 
Online shoppers always expect multiple payment options. When you offer multiple payment options, the payment process is convenient and enhances their shopping experience.
Securing transactions with trusted payment gateways instills confidence in buyers and safeguards their sensitive information. Trustworthy payment gateways provide fraud protection, assuring customers that their data is safe and reducing concerns about potential risks.
Prevent cart abandonment
When customers abandon carts, the online store loses a potential income. You have to find out the reasons why customers are abandoning their carts and implement effective strategies to prevent cart abandonment.
Streamlining the checkout flow, minimizing the number of steps, and providing clear calls-to-action can make the process more straightforward and less time-consuming for customers, reducing the likelihood of abandonment.
You can offer incentives like limited-time discounts or free shipping to encourage customers to finish their purchases.
Monitor abandoned cart rates often and address the issues that could cause them. This way, you can enhance customer satisfaction and overall WooCommerce sales.
Send abandoned cart emails
Abandoned cart emails re-engage customers who have shown interest in products but didn't complete the purchase. 
Most often, customers abandon carts due to distractions, and these personalized emails act as gentle reminders about their abandoned carts.
Compelling visuals of the abandoned products, a clear call-to-action, and an added incentive like a discount or free shipping will bring the customer back to the store to finish the purchase, ultimately increasing WooCommerce sales.
WooCommerce cart abandonment emails allow customers to address any issues they might have faced. This fosters a sense of customer care that would make the customers feel valued and appreciated.
Increase WooCommerce sales with Dynamic coupons of Retainful. Send abandoned cart emails with personalized coupons today.
Offer free gifts
The attraction of getting something extra can grab attention and motivate potential buyers to purchase, a valuable technique for understanding how to increase sales in WooCommerce.
All you have to do is come up with free gift ideas that complement the products customers have chosen or offer free gifts that align with their interests. This would create a sense of added value and satisfaction.
Free gifts attract immediate sales and foster a positive customer experience, increasing the chances of repeat purchases and brand loyalty.
The easiest way to entice customers to make repeated purchases is by offering them Next Order Coupons. The idea of getting something at a discounted price is sure to increase WooCommerce sales. 
Run Flash sales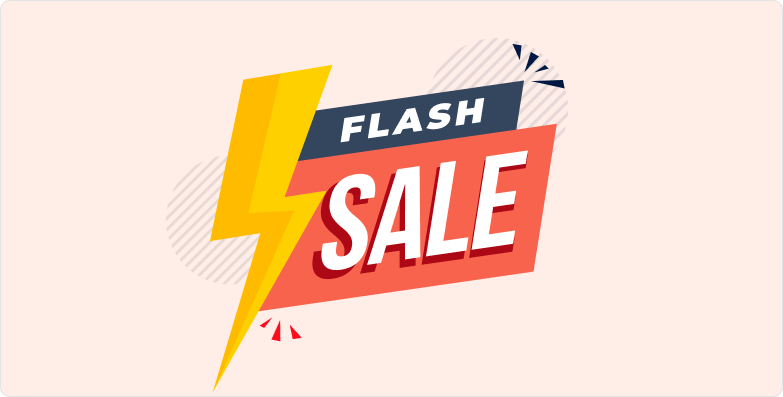 Run flash sales if you are wondering how to get more sales in your online store.
Flash sales significantly increase WooCommerce sales by creating a sense of urgency and excitement among customers. Flash sales always encourage customers to finish the purchase before the sale ends. 
The element of urgency creates FOMO, pushing them to make decisions quickly. Flash sales can also generate buzz and social media engagement, expanding the reach of the promotion and attracting new customers.
When you offer exclusive discounts during these time-sensitive sales, you can easily entice new and existing customers to buy from your store, leading to increased sales in your WooCommerce store.
Best WooCommerce plugins to increase sales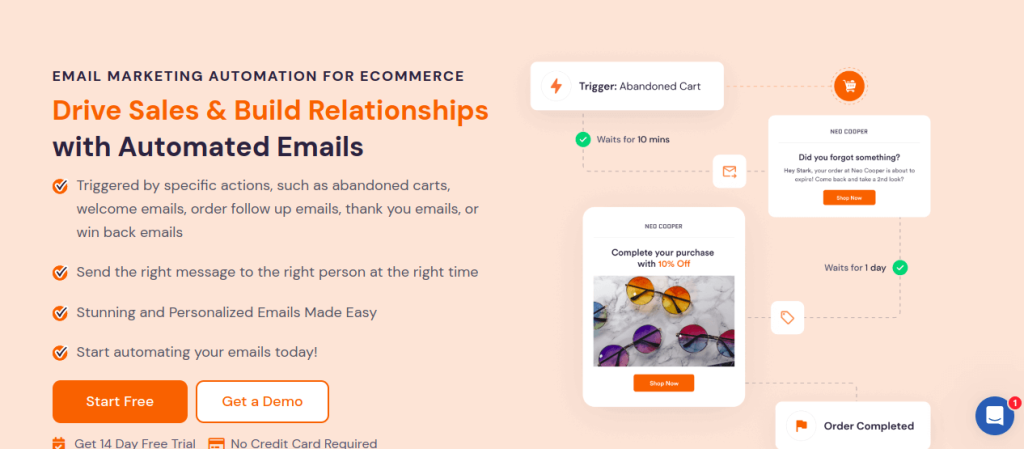 Consider integrating "Retainful," an effective abandoned cart recovery plugin to combat cart abandonment. It's designed to re-engage customers who left items in their carts by sending automated, enticing email reminders.
This plugin allows you to include Dynamic Discounts or incentives, compelling customers to return and complete their purchases, thus recovering potentially lost revenue.
The plugin has automated emails for each step of the customer journey, such as Welcome emails, Abandoned cart recovery emails, Order follow-up emails, Thank you emails, and Win back emails. 
This WooCommerce sales plugin also has a referral feature that lets you reward both the referer and the referee. This way, you can foster customer loyalty while retaining and acquiring customers. 
Key Features
Email marketing automation
Abandoned cart emails
Customizable templates
Abandoned cart recovery
Welcome and Thank you emails
Winback emails
Order follow-up emails
Next order coupons
A/B testing
Referrals
Reporting and Analytics
Pricing
Essential plan $9/month
Starter plan $19/month
Growth $49/month
A free plan is also available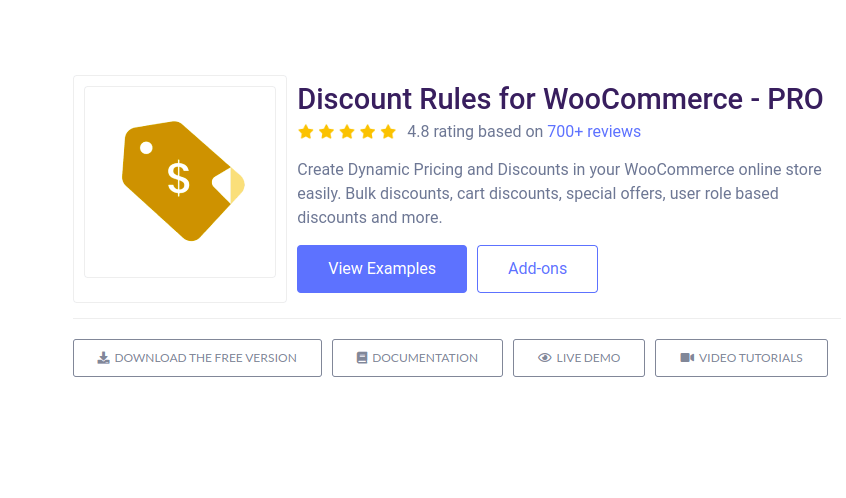 You cannot keep the same price for long when running an online store. You have to change the pricing from time to time to see what works well for your store, and that's exactly what this plugin lets you do.
Discount Rules for WooCommerce is one of the best WooCommerce plugins to increase sales because it lets you create flexible discounts, promotions, and coupons.
You can set rules for discounts based on the user role, cart subtotal, cart items, Purchase History, customer behavior, and more.
You can gain new customers, win back the active ones, improve customer loyalty, increase the average order value, improve brand awareness, and boost conversions by offering Dynamic Pricing Discounts in your store.
Key Features
Bulk discounts
BOGO offer
Tiered Pricing Discounts
Bundle Discounts
Product, Category, and attribute-based discounts
User-role based discounts
Combo Discounts (product/category)
Customer Behaviour based discount
Purchase History based discount
Flash Sale Discount
The key feature of "Discount Rules" is that the discounts will be automatically applied to the customer's cart so that they can have a smooth shopping experience.
To add on, the plugin also has other marketing features like showing a bulk discount table on the product page, displaying discount percentages on the sale badge, showing "You Saved" text, and more.
If you want to boost sales, then this is the one discount plugin you should never miss.
Pricing
$69/ year for a single site
A free trial is also available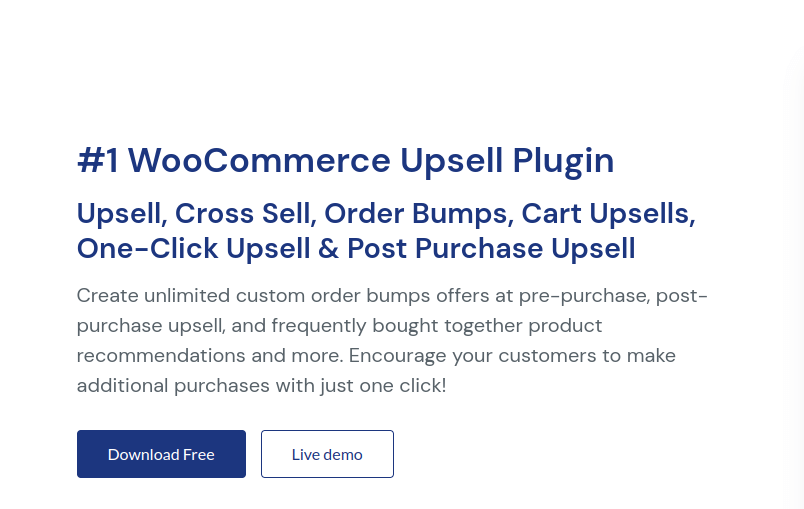 Have you tried this trick of making customers add more products during their shopping journey to increase the average order value? "Checkout Upsell for WooCommerce" can help you suggest relevant products to customers on the product page, during checkout, and after checkout.
The plugins let you recommend different types of upsell offers like Cart Upsells, Checkout Upsells, Frequently Bought Together, and double the order.
Key Features
Enable Single-Click Upsell Offers.
Prioritize and Recommend offers based on customer behavior.
Customize and Create attractive order bumps.
Schedule Campaigns.
Use Reports and Analytics to track.
Set Usage limit based on user and offer.
With this Plugin, you easily increase the average order value of each customer's purchase and see a tremendous increase in the revenue of your store. 
Pricing
$59/year for a single site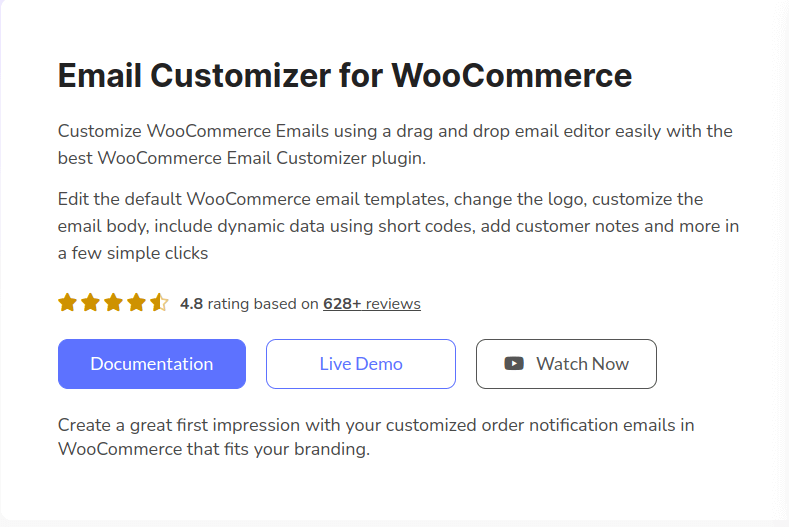 When you personalize emails and make them more visually appealing, it creates stronger customer engagement and trust. This ultimately increases sales in your online store.
Email customizer plugin for WooCommerce helps you establish a brand identity by incorporating a logo, header, footer, personalized message, social icons, and other elements, resulting in professionally crafted transactional emails.
It is one of the best WooCommerce plugins to increase sales because it has
Pre-designed email templates
The ability to test emails before sending them.
Single-click backup of email templates
Email template creation in your primary language
Shortcodes
Third-party plugin support
Subscription emails
WooCommerce booking emails
Key features
Customize 11 Woocommerce Email Templates
Two Readymade email templates
Drag and Drop builder – Blocks, Elements, Store Elements.
Blocks – Additional sections
Elements – Text, Button (CTA), Images, Logo, Dividers, Spacing, Social Icons.
Store Elements – Address, Order summary, integration with retainful.
Clickable links with images
Dimension, Topography, Decorations for Styling
Import or Export Templates – MJML options
Preview – Desktop view, mobile view
Send test emails
Shortcodes for Dynamic Content – Customer name, order details, Billing address, shipping address, Payment details
Multi-Lingual options.
Auto-fix broken HTML.
Custom CSS option – order summary customization
Pricing
$59/year for a single site

If you are searching for an effective way to boost your sales and grow your WooCommerce store, WPLoyalty would be an excellent choice. This WooCommerce sales plugin offers a comprehensive suite of tools that not only encourage repeat purchases but also help you maintain a loyal customer base.
WPLoyalty simplifies how you can create an exclusive shopping experience from rewarding customers to customizable loyalty programs.
Key Features
Reward points system
Dynamic tiers
Customizable campaigns
Advanced analytics and reporting
Social Media Integration
Referral programs
Pricing
Free version available
Starter plan- $ 99 / Year
Professional plan- $ 129 / Year
Agency plan- $ 199 / Year
Increase customer base and WooCommerce sales effortlessly with the Referral feature of Retainful.
Conclusion
If you are serious about increasing sales in WooCommerce, implement the above-mentioned proven tactics. Another thing about increasing WooCommerce sales is that you have to continuously keep track of the performance and take measures to improve. It is not a one-step task that you do and expect results overnight. It has to be a continuous effort with consistency.
Read our WooCommerce email automation guide to keep customers engaged in every step of their journey. 
How do I get sales on WooCommerce?
To boost sales on WooCommerce, implement effective product descriptions, offer limited-time promotions, and enhance user experience through streamlined checkout processes.
How do I promote my WooCommerce store?
Promote your WooCommerce store by leveraging social media marketing, running targeted online ads, and collaborating with influencers to expand your reach and drive traffic.
How do I find top customers in WooCommerce?
Identify top customers in WooCommerce by analyzing purchase history, using customer segmentation tools, and rewarding loyal patrons with exclusive offers or discounts.
How do I see profit in WooCommerce?
Calculate profit in WooCommerce by deducting total expenses (including product costs, shipping, and overhead) from your total revenue to obtain an accurate net profit figure.
i.e. Profit = Total Revenue – Total Costs
How do I market my WooCommerce store?
Market your WooCommerce store by creating engaging content, utilizing email marketing campaigns, and employing SEO techniques to improve your store's online visibility and attract potential customers.