Have you just launched your WordPress store and looking for the best WordPress plugins to increase conversions?
WordPress plugins can add various functionality to your site, and they'll enhance your website to meet the market demands. You can collect email addresses, send automated emails, secure your site, back up your data, and use the best WordPress plugins.
However, there is one major hassle here, WordPress has more than 50000 plugins and choosing the right one is similar to finding a needle in the haystack.
While WordPress plugins are beneficial, installing too many of them on your site may cause it to slow down or even crash. Besides, you don't need too many WordPress plugins, and just a handful of the right tools will work wonders for your store.
So, what are the best WordPress plugins to help transform your websites? Well, we've listed them in this article. Some of these plugins are being used by major eCommerce stores to increase their sales and conversions, and it's time for you to use them too.
Connect your WooCommerce store with Retainful and drive sales on autopilot.
Why are WordPress plugins important for your website?
Using a WordPress website in its native state is good, but you'll not get any competitive advantage that other businesses are cherishing.
WordPress plugins are the ones capable of delivering that advantage to succeed in the market. Also, let's not forget the ocean of benefits these plugins bring to your website.
Here's why WordPress plugins are important,
They offer additional functionality to your websites
Plugins save developing time
Helps developers to customize the website
The Installation and removal process is very simple, and that's why it's popular.
You can track & manage your websites easily with plugins
WordPress Plugins are secure and reliable
You can optimize your website with the help of WordPress plugins.
Plugins can bring various benefits to your website, and most importantly, WordPress plugins will give you a fighting opportunity in the competitive market.
What are the best WordPress plugins, and how to choose them?
Finding the best WordPress plugins for your store can be tricky if you are new to it.
Luckily, we have years of expertise in WordPress, and our experts have picked the best plugins for your WordPress store that can take your business to the next level.
Website building
Let's start with tools and platforms that let you build a website from scratch.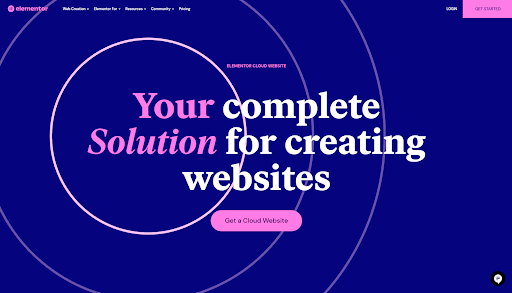 Elementor now powers over 7% of all the world's websites, making it one of the best WordPress plugins. With its intuitive drag-and-drop editor, you can leverage Elementor to create dynamic WordPress websites code-free.
It gets better, though.
You can now rely on one Elmentor to host your website as well!
With Elementor Cloud Website, web creators can craft a stunning, comprehensive website that will be hosted using best-in-class WordPress cloud hosting starting at $99 per year.
Those looking to create ecommerce websites can explore Elementor's WooCommerce website builder. Offering more than 20 widgets uniquely suited for eCommerce, just about anyone can create the WordPress-based online store they've always dreamed of.
If you would like more information, please check the Elementor review.
Features
Best-in-class cloud hosting for WordPress
90+ Widgets
Extensive free plan
Code-free popup and form builders
Theme builder
WooCommerce builder
Popup Builder
Responsive Drag & Drop email editor
CSS Filters and Blend mode
Real-time reports and statistics
WooCommerce is a popular open-source platform built on WordPress. You can convert your WordPress site into an eCommerce store using WooCommerce.
It simplifies the process of developing and maintaining an online store by providing appropriate flexibility. You can add various functionality to your stores, such as discount rules, Abandoned cart recovery, automated emails, inventory management, and more, using WooCommerce plugins.
Around 99% of all WordPress stores are powered by WooCommerce. You don't need to be an expert to work with WooCommerce, and it has an easy-to-use interface, and even beginners can master it without hassles.
If you're looking to build an eCommerce store, WooCommerce is the recommended platform, even if you're a beginner at online business.
Features
Multiple store themes to fit various industries
Modular product blocks for easy product page customization
Easy WordPress integration
Large library of plugins and extension
Open-source eCommerce platform
Inventory management for easy handling of stocks
Detailed analytics and reports
Shipping and reviews management
Easy Third-party integrations.

If you're looking for the best WordPress website plugin for building landing pages with various themes, then SeedProd is the one for you. Experts say it is one of the Essential WordPress plugins for building landing pages.
Besides landing pages, SeedProd can be used to develop custom WordPress themes quickly. What makes SeedProd the best is that it lets you build a website as you wish using its user-friendly drag & drop landing page builder. Even non-techies can easily build a website from scratch using SeedProd.
It's packed with a great set of pre-built themes to start with. These theme kits include identical layouts for every page of your website, not simply the homepage.
Using the visual editor, you can customize every aspect of your theme to suit your brand style. People call it the best WordPress website plugin because you can integrate with Elike Active Campaign, Constant Contact & more. With the help of these ESPs, you can engage with your customers and increase conversions.
Features
Drag & Drop landing page builder
Pre-built themes
Pre-built templates for landing pages
ESP integrations
SEO optimized
Compatible with WooCommerce to add and sell products
Coming Soon pages are available
Works with all WordPress themes
200+ pre-built themes, no design skills required
Security
Keeping your website safe and secure is essential for business websites. New websites are often prone to cyber-attacks and hacks, and these WordPress plugins will help secure your website.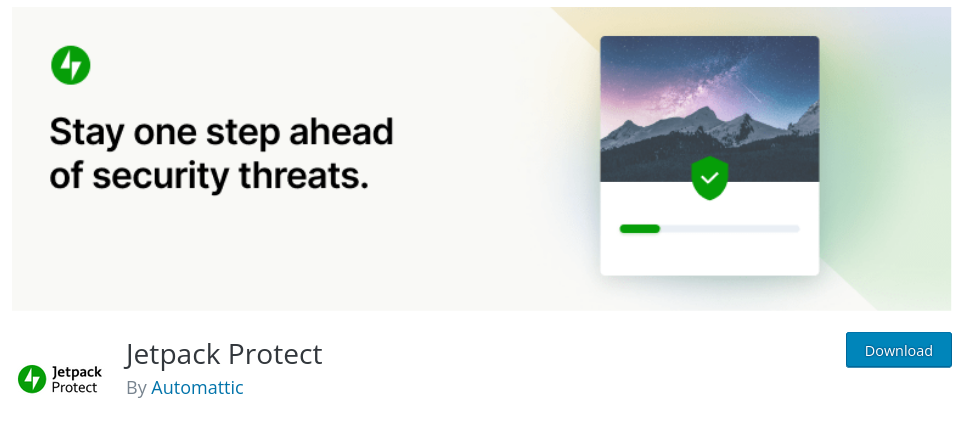 JetPack Protect is the all-in-one solution to secure your website. It is a Free WordPress security plugin that scans your WordPress sites for weaknesses and secures them to safeguard them from Malware and Hacks.
It is considered one of the best security plugins by WordPress experts. The best feature of Jetpack Protect is the real-time backup and restore option which most WordPress security plugins lack.
Not just security, Jetpack lets you optimize your website to increase site speed which boosts customer experience. Its Automatic social sharing option will increase organic traffic to your website.
Features
Real-time back and one-click restore
Automatic malware scanning to secure your website
Spam protection
Increase website speed to improve SERP ranking
Advanced WordPress statistics
Downtime monitoring and Brute force hack protection
Customizable search feature
Install email alert when issues arise
Content management

iThemes Security Pro is another popular solution to secure your WordPress website. You can identify cyberattacks beforehand and prevent them with iThemes Security Pro, and this security forecast will save you time and expenses.
It also enables various security conditions throughout your site, making the contents and files hard to edit even if the hacker gains access to the site. iThemes Security has an insightful dashboard that tracks and displays all the security-related events on your site in real timereal-time
WordPress doesn't track login activity, which makes websites vulnerable to automated brute-force attacks. iTheme Security Pro blocks these automated attacks and secures your login from hackers.
You can prevent your site from malicious bots using the reCAPTCHA feature of iThemes Security. It is powered with advanced risk analysis to tell apart humans and bots, saving your site from spam and content scraping.
Features
Improves logins and user credentials
Site scanner to check for vulnerability
Auto-apply for vulnerabilities
Brute force protection
reCAPTCHA to prevent the site from bots
Block repeat offenders
Malicious activities can be forecasted
Set SSL throughout your website
Get instant updates and alerts about your security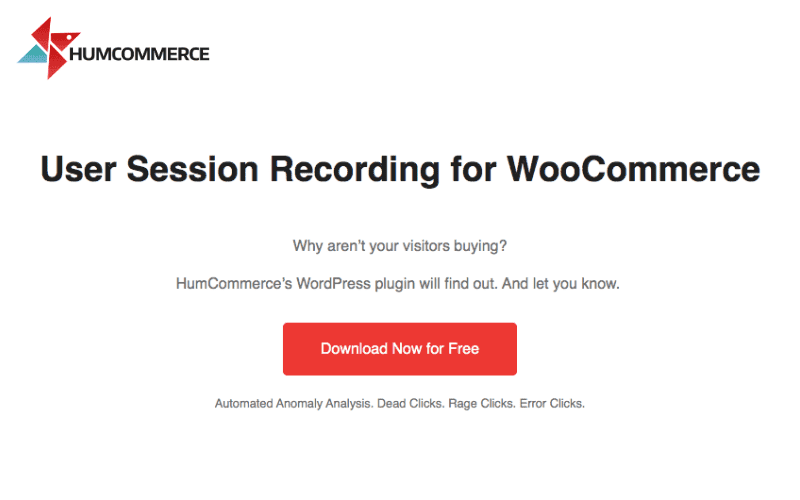 Visitors come to your website but don't take the desired actions. You want them to purchase something, but they don't. Sometimes they add products to their cart and then drop them off.
Maybe you just want them to fill out a form or sign up for your newsletter, but they don't. Google Analytics shows you that visitors are reaching your desired pages but after that, what happens is pretty much your guesswork.
And we know guesswork is terrible when you want to increase your conversions. So, to remove the guesswork, you should use HumCommerce, one of the best WordPress website plugins for your business.
HumCommerce is a visitor recording plugin that records your visitor's screens as they navigate your website and web pages. With this information, you know for sure where people are clicking and where they are dropping off.
You might find out that 80% of your visitors don't scroll past 50% of your page, and your buy now button is at the bottom of the page. This means you must move your buy now button to the top of the page.
With HumCommerce, you can get practical and actionable insights that will help you increase your Conversion Rates.
Features
Tracks user activity
Records every visitor session
Identifies website errors
Gives you the correct data on cart abandonment
Automation
There will be lots of repetitive tasks for you to handle on a WordPress site, like marketing, SEO, and more. These WordPress plugins will help you automate repetitive tasks and minimize your workload.

Automate your email marketing and drive sales on auto-pilot with one of the best WordPress plugins, Retainful. Send the right messages at the right time using Retainful. You can send Abandoned cart emails, Order follow-up emails, Thank you emails, Win back emails & Welcome emails automatically & increase customer engagement.
Encourage customers to return & drive repeated sales by offering Next order coupons. Turn existing customers into brand advocates and acquire new customers through Referrals. Word of mouth is a powerful marketing tool, and use it to your advantage with this best WordPress website plugin.
Retainful comes with pre-built email templates and pre-built workflow automation so you can get started with your campaign easily. You can customize your emails using the drag & drop email editor and personalize them using shortcodes.
Collect customers' email addresses using Add to cart popup and prevent cart abandonment using the Exit intent popup. There is much more to Retainful; it is the ultimate email marketing automation platform you can use in your store.
Features
Customer journey builder
Pre-built email and workflow templates
Dynamic discount codes
Offer a variety of discounts
Next order coupons
Rewards for both Referrer and Referral
Popups
Real-time analytics
Triggers, customer rules, and path splits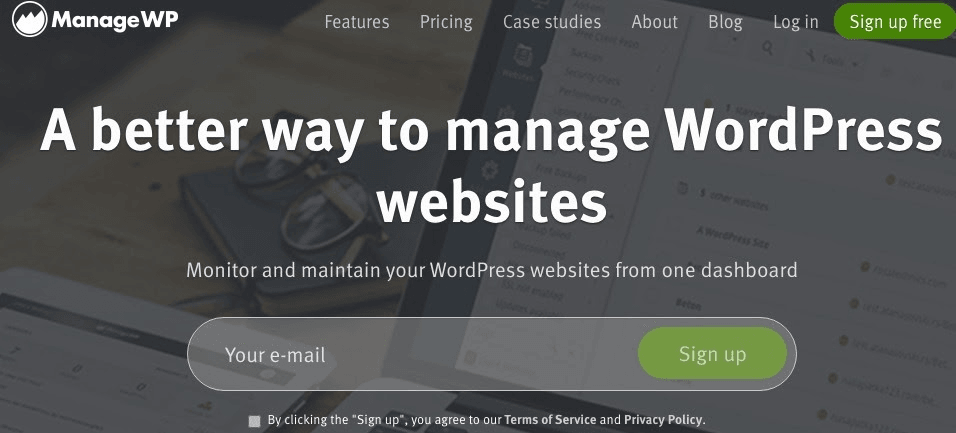 If you hate to do repetitive tasks (who doesn't?), then Manage WP is made for you. With Manage WP, you can automate your daily repetitive WordPress-related tasks.
If you want to Collaborate with other WordPress websites, it can also be done with this plugin. It is also beneficial to monitor your website's SEO performance and benchmark it, which is why experts consider this one of the best WordPress SEO plugins.
However, the most important benefit of this plugin is it takes backups with regular security checks.
Hence if something goes wrong and your website crashes, this plugin will help you restore the last backed-up version of your website.
Features
Cloud backups
Website cloning and migration
Uptime monitor
Check website performance
Client reports
Google Analytics
2-factor authentication
1-click login
Vulnerability updates
Template builder
WooCommerce Shipping Services is one of the complete shipping plugins which automate the entire shipping process by directly integrating with your WooCommerce store. Being a certified plugin by FedEx, UPS, Australia Post, Purolator, USPS, and Canada Post, online sellers can get complete control over the entire shipping process within their WooCommerce dashboard.
This plugin lets WooCommerce store owners display live carrier rates at the checkout, print shipping labels in bulk and track orders in real time, and updates the status of the order to customers too. It is an all-in-one WooCommerce shipping solution that takes care of your entire WooCommerce Shipping.
WooCommerce shipping services plugin offers a 14-day free trial and the subscriptions start at $9/ month to fulfill 100 shipments. For shipping more orders you have to upgrade your subscription plans.
Supports 50+ shipping carriers to ship WooCommerce orders worldwide and saves both money and effort for online merchants.
Display real-time carrier-calculated shipping rates at the checkout,
print 100s of shipping labels with a single click,
Enables live tracking for both store owners and customers.
Request carriers' pickups, and print manifests.
Supports both domestic and international shipping
Have features to offer multiple packing methods like box packing, weight-based packing, quantity-based packing, and stack packing.
Enables store owners to set their own shipping rules based on shipping zones, shipping class, product quantity, etc…
Supports WooCommerce multi-vendor shipping with Dokan and WCFM
Backup
Backing up your website is an intelligent practice as it will keep the files/contents of your website secure in case of a cyber-attack.

Are you looking for a complete solution for the backup and migration of your WordPress site? With its free version, this WordPress backup plugin lets you back up to multiple storage locations such as Google Drive, FTP, and Amazon S3.
By upgrading to pro, you can store your website data in Dropbox and Onedrive. Experts say this is the best WordPress backup plugin because it can perform both partial and complete site backups.
Automatic backups can be configured at scheduled intervals. Unlike other WordPress backup plugins in the market, this plugin doesn't have any size restriction for backup.
Whether small or big sites, this WordPress migration plugin will help you migrate it effortlessly.
Features
Automatic backups at predefined intervals
DropBox and OneDrive are supported.
Choose which database tables to back up.
Choose which files to back up.
Multiple formats are supported (ZIP, GZIP, and TAR)
Several storage places
Email reminders about the backup status of the site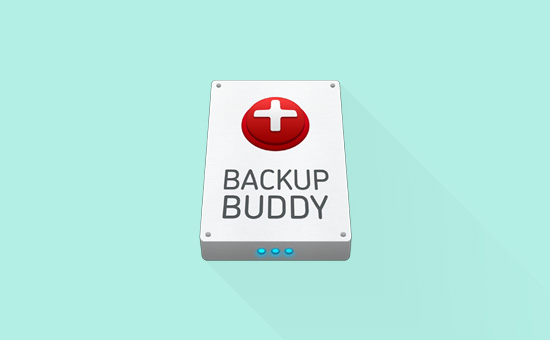 BackupBuddy by iThemes is one of the famous and widely used Backup plugins. Over half a million WordPress sites used BackupBuddy for daily, weekly and monthly backups.
Not just Backups, you can even migrate your entire WordPress site to a new host and server using BackupBuddy. It also lets you move your website to a new URL. From simple to complex Backup and migration tasks, BackUpBuddy has a solution for all.
Store your site Backups automatically in various cloud storage services like Dropbox, Amazon S3, FTP, and more.
Features
Complete WordPress backup
Scheduled backups
Instant email notifications
Easy website database rollback
Change Host, Server, and URL within minutes
WordPress malware scan
Private, ticketed email support
ImportBuddy to restore WordPress
Optimization
WordPress websites often require optimization to improve ranking and stay ahead of competitors. Even the images you use on your site must be optimized to enhance site ranking and visibility.

Everyone wants a fast website. Visitors drop off quickly if your website loads slowly, and even Google ranks slow websites lower. After your hosting, it is the images that determine the speed of your site.
You want to upload tons of beautiful and high-quality images on your website to keep your readers engaged and hooked. However, high-quality images have large sizes and hence are heavy.
They slow your webpage down. To eliminate this problem, you must install the best image compressor plugin, the ShortPixel plugin.
ShortPixel compresses the size of images on your website, making the webpage light and load faster. The best thing about this best WordPress website plugin is that it reduces the size of images without decreasing the visible quality of images.
Another benefit of this plugin is that you don't have to reduce the size of each image individually, and the plugin supports batch reduction.
Also, once you install this plugin, all new images you upload will automatically get optimized as per your settings, making this plugin extremely hands-off.
Features
Optimize PDF
Supports WebP image
You can convert JPEG, GIF, or PNG to WebP and AVIF
You can optimize thumbnails & feature images
Convert CMYK to RGB
Works on both HTTP and HTTPS websites
Works great on eCommerce websites
No limit on file sizes
GDPR compliant
24/7 support
One of the most used plugins in WordPress to speed up websites is W3 Total Cache.
W3 Total Cache is a WordPress cache plugin that also improves SEO performance and user experience by increasing page speed.
When fully configured, it can increase overall site performance by a factor of 10. The plugin is very versatile and can support mobile websites.
It also has Accelerated Mobile Pages (AMP) support and Secure Socket Layer (SSL) support. W3 Total Cache gives Caching statistics for performance insights.
Features
Shared hosting compatible
Supports Accelerated mobile pages(AMP)
Database object caching in memory or disc
Object caching in memory or disc
Memory or disc caching of fragments
Easy setup
Feeds caching(site, comments, tags, categories, search results) in memory or on disk or CDN
WEBP image conversion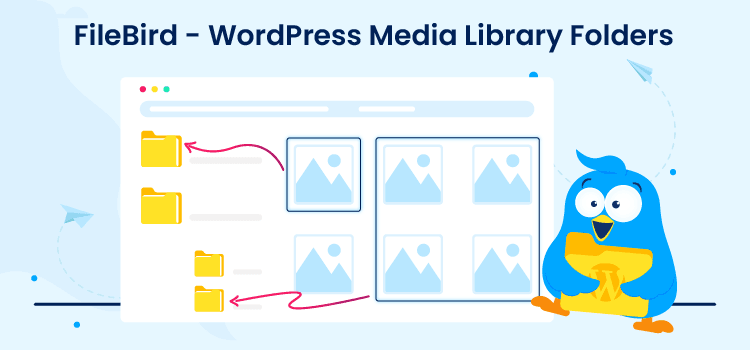 FileBird folder plugin is a file manager for the WordPress media library. It helps create folders to organize all of your uploads easily.
Whichever files that are not moved to any folders belong to the Uncategorized folder—great news, it won't change their permalinks when you move files around.
This file manager WordPress plugin comes in a free version at WordPress.org and a premium version at CodeCanyon.net. The free version is pretty generous with its functionality – it gets you all the features except for the sort options. However, the key limit is that you can only create 10 folders/categories if you can fit within that limit. Great! The free version is probably all you need.
Features:
Drag-and-drop files to move them between folders
Bulk-select files and move them around
Include files in multiple folders
User-friendly interface
Easily migrate files with Filebird
Unlimited folders and sub-folders
Smart sidebar & easy navigation
Use various sort options to find the right files/folders
Use right-click to interact with folders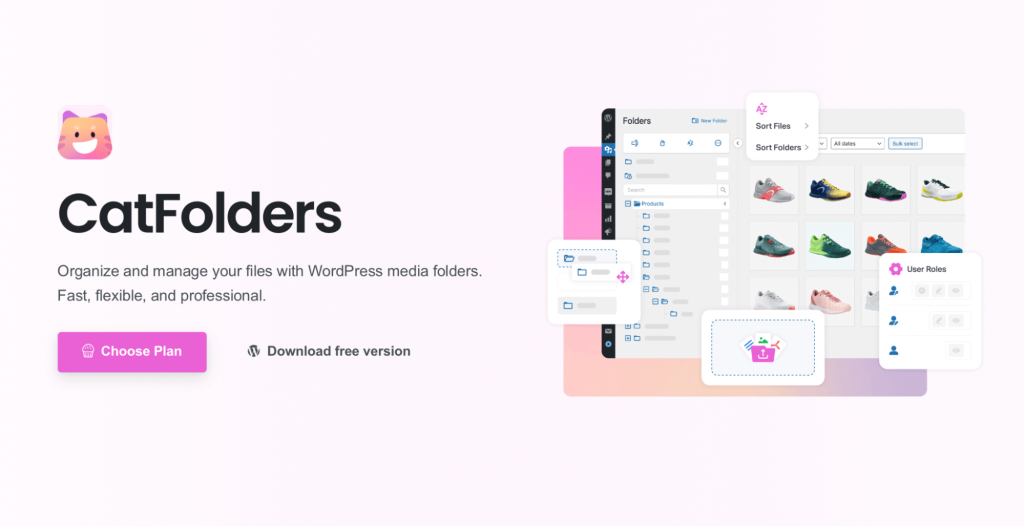 CatFolders – WP Media Folders adds a drag-and-drop modern standard to your WordPress media library. With native drag events, including moving multiple files to folders and folders to folders, it reduces the number of clicks to get things done!
All functions in the CatFolders WordPress plugin are written with clean code. And other design elements like icons, buttons, labels, sections, and collapsible sidebar use the most lightweight technology.
With CatFolders, you can batch-upload files or folders at once to the WordPress media folder where you want them to remain. Just click "Add New Media" button, you will be able to select and upload more media files and folders at one time.
Furthermore, the CatFolders plugin provides flexible ways to control your WordPress media folders access. For instance, you can set it up so that only administrators can create folders and editors can view only these folders to place images and documents. Otherwise, you can allow each user to have their own folder organization.
Be the master of your WordPress website media library! Get organized today with CatFolders – the perfect WordPress plugin to help you organize, manage and bring a great structure to your WP Media Library. Don't miss out – simplify your mess now, and stay in control with CatFolders!
Features
Bulk select images and drag them to any folder.
Move, copy, rename, and delete files/folders with drag-and-drop interface.
Runs with great performance even with more than 1,000 media folders.
Automatic ordering of media files (e.g. A-Z by filename).
Custom sorting (e.g. Z-A by author name).
Allows easy media file organization, editing, deletion, and folder creation.
Startup folder to quickly go back to your previous work.
Allows user role-based access.
Priority chat support for paid users.
And many, many more!
SEO
There are thousands of WordPress sites worldwide. To make your site stand out from the competition, you need to optimize for search engines to increase SERP ranking and traffic.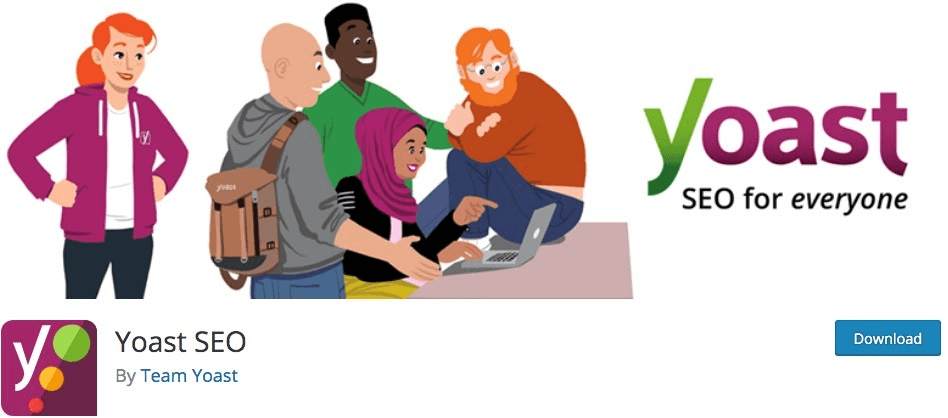 When you put any content on your website, you want the maximum number of people to see it. In other words, to maximize the traffic to your website.
So, what is the most efficient way of maximizing traffic?
The answer is SEO.
SEO or Search Engine Optimization is where you optimize your website and your content in a way that makes it easy for Google to understand your website content.
This improves your ranking in search results and ensures that you get a consistent flow of traffic to your website.
So how do you "do" SEO?
Well, if you have the Yoast SEO plugin installed, most of it is done!
Yoast is one of the best WordPress SEO plugins that can take care of technical SEO, like generating sitemaps.
Yoast also helps you optimize your content for related keywords, ensuring you don't miss out on valuable traffic.
Yoast gives you the ability to see through the eyes of the Google user: what will your post or page look like in the search results? And on mobile screens? This helps you tweak things to make your post stand out in search results and make it more clickable.
Look no further if you're on the hunt for the best WordPress SEO plugin. YOAST is one of the must-have WordPress plugins for your website.
Other features of Yoast include:
Internal linking suggestions.
Readability check.
Check keyword density
Easily generate XML sitemaps
Let's you add page redirects
You can add breadcrumbs
Edit Titles/Descriptions in Bulk
1-year of 24/7 support·
Permalink cleanups
Preview your page on social media
Privacy policy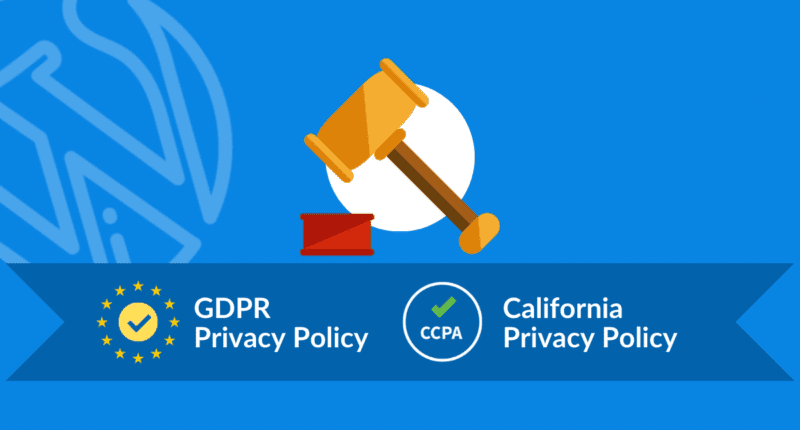 Now that you have your SEO covered, the next thing your website needs is legal pages. We know it sounds boring and daunting, but this is an important step that should not be missed.
Fortunately, with WP Legal Pages, this seemingly boring and hard task becomes a cakewalk, and that's what makes this one of the best WordPress plugins.
With this privacy policy generator, you must enter your business details and click save. This WordPress privacy policy plugin, generates 25+ legal policy pages that can be required for any kind of business.
WP Legal Pages Pro also supports multiple languages for wizard policy templates like French, Spanish, German, Italian, and Portuguese.
Utilizing this module, you can likewise create an Impressum, which is legitimately required on all business sites distributed in German-talking nations (Germany, Austria, and Switzerland).
Some of the 25+ expert-vetted Policy Pages include:
GDPR Privacy Policy
GDPR Cookie Policy
Terms of Service
CCPA (California Consumers Privacy Act)
DMCA Policy
Amazon Affiliate Disclosure
Affiliate Marketing Disclosures and many more
Lead Generation
Generating leads is a crucial aspect of your business, and it will help you build an email list, increase customer engagement and convert them into long-term customers.
One of the most important things any website owner needs to do is collect the visitor's email. Only with a visitor's email can you build an email list that will help you convert a visitor into a lead.
Once you generate a lead, i.e., collect a visitor's email id, you can retarget them with offers, discounts, etc. So how do you go about collecting visitors' email IDs?
Optinmonster is a lead generation plugin that lets you collect your visitors' email IDs and convert them into valuable leads.
How does it do that?
Well, it has some tricks up its sleeve. One is it allows you to create pop-up forms that make visitors enter their email.
Other than that, you can create email subscription forms, sticky announcement bars (hello bar), gamified spin-a-wheel opt-in forms, and different types of interactive popups for your site in minutes, not hours!
OptinMonster popups and newsletter opt-in forms are 100% mobile responsive, so your marketing message modals will always look great on all devices (mobile, tablet, laptop, and desktop).
Features
Drag & drop email editor
Floating bars, Sidebar forms, lightbox popups
Exit intent technology
Scroll-based triggers
Page level targeting
Built-in analytics
A/B split tests
Geo-location targeting

One of the most basic features that any website has is a form.
This is where your users can contact you (contact us form) or if you want to collect some more information about your users.
Or you want to collect feedback from your visitors about your particular offering. To do all these activities, you are going to need forms.
This is where Ninja Forms comes in. With Ninja Forms, you can create multiple beautiful forms for any purpose.
The best thing about it is that you don't need coding or design expertise. With Ninja Forms" drag and drop features, you can create beautiful, functional forms like a pro.
Another cool feature of Ninja Forms is that you can even accept payments and donations through them.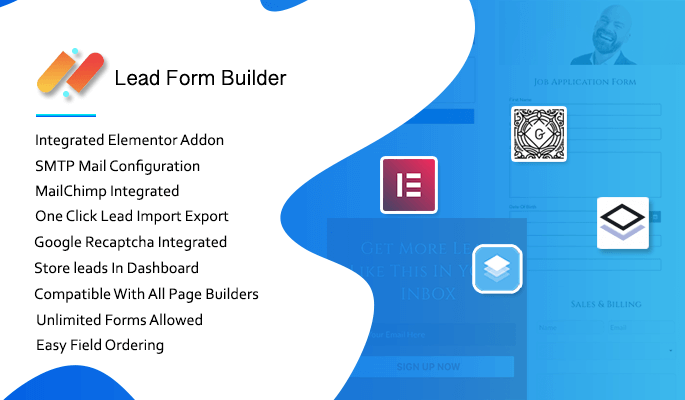 Lead Form Builder is a WordPress lead generator plugin. This plugin allows you to design limitless contact forms with advanced styling. Using the drag-and-drop field order feature, you can easily change the order of the fields according to your requirement. The plugin comes with a complete lead management solution.
You can send leads by email, Store them in the dashboard, or do both. You can export leads date-wise from the dashboard using the export lead feature. It has an Auto Responder Feature that helps you send an automated email to the user contacting you. Furthermore, you can easily configure the lead-receiving process and provide the admin and user data.
It is Compatible with google ReCaptcha v3 and googles Recaptcha v2. You can quickly stop spam entries by adding Google Recaptcha to your form. It also comes with SMTP Mail Configure, which sends and receives emails. Most shared hosting servers have restrictions when it comes to email.
This plugin is available with an unlimited site license. Once you purchase the plugin, you can use it on as many sites as possible, which is a great advantage. In this plugin, we are giving you 6+ demos that help make the layout of your form, and you can create unlimited forms.
Features-
Lead Form Elementor Addon.
Live Customizer.
SMTP Mail Configure.
Google reCaptcha.
Auto Responder Feature.
Form Import / Export.
Lead Export.
MailChimp Addon.
Drag and Drop field ordering.
Leads Tracking.
Pre-Built Form Layouts.
Final Thoughts
WordPress is one of the best platforms to build websites, and the best thing is that its library is filled with plugins that can add various functionalities to your website.
This is a competitive market. Only the websites that stay with the latest trend can succeed in the long run. Best WordPress Plugins give you that competitive edge and increase your sales.
We listed some of the best WordPress plugins that can fuel your websites and help you enhance your websites. Plugins like Retainful, Yoast SEO, Jetpack Protect, Backup Buddy,, and Optinmonster are some of the must-have plugins for your WordPress site.
So, what do you think about the list? Do you think we need to add more plugins? Comment on your favorite one and how it worked out for you.
Why are plugins important for your business websites?
WordPress plugins add additional functionality to a website. Their developing times help you achieve goals you can't achieve using the native version of the website(without plugins). Plugins give you the competitive edge needed to stay relevant in the business.
How to select plugins for your business websites?
You should consider these factors before your select a plugin for your business,

1. Business requirements
2. Plugin features
3. Word of mouth & User-reviews
4. Active installations
5. Compatibilities
6. Pricing plans

A recommended technique is selecting a plugin that matches your requirement, or you'll end up paying for things you won't even use.
What are the most useful plugins?
It is hard to choose one from the best, but here are some useful plugins Retainful, Elementor, SeedProd, Yoast SEO, and Optinmonster.