Customer Loyalty is crucial for the success and longevity of a store and it can be achieved by running a Referral program for WooCommerce.
Loyal existing customers are the ones that will stay with you and stabilize your revenue. They can also bring in new customers through Word of mouth marketing strategy.
But with the competition that is going around, fostering Customer loyalty can be tough for store owners if you don't run a Referral program for WooCommerce in your store.
Don't worry, we'll show you the tips to boost customer loyalty using the best Referral plugin for WooCommerce and other clever ways.
Looking for an effortless way to drive more sales and increase customer retention?
What is Customer Loyalty in WooCommerce?
Customer Loyalty is the willingness of a customer to continue making repeat purchases at a store without moving to another store or brand.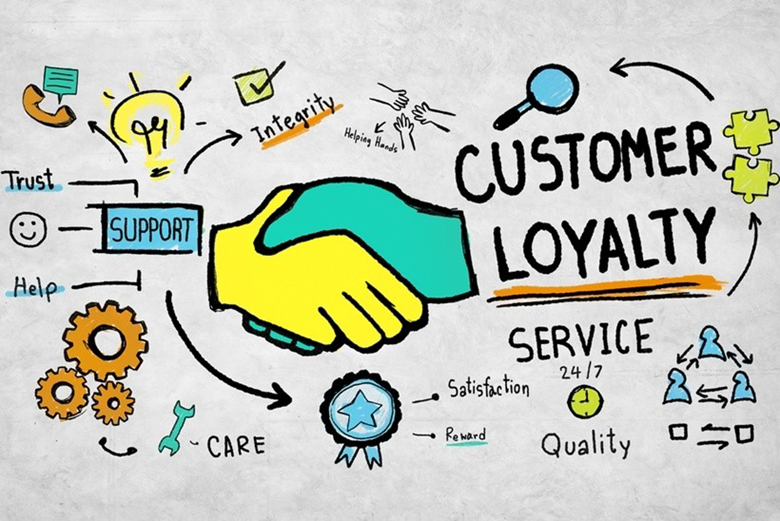 It depends on the user experience and satisfaction that a store can bestow upon its customers. Simply put, if a customer is happy with the way a store treats them, then the customers will be loyal to that store.
Here are some eCommerce components that influence customer loyalty,
Gifts and Rewards
Discounts
Coupons
High-quality products
Best Deals & Offers
User-friendly website
Security, etc.
Alright, we just listed a few things that influence customer loyalty and now let's see why customer loyalty is a big deal to a WooCommerce store.
Why is Customer Loyalty important for a WooCommerce store?
The straightforward answer will be, it is tough to sell to new customers and that is why customer loyalty is important.
Yes, convincing new customers to purchase a product from your store or asking them to take part in any of your customer programs is hard.
On the other hand, you don't even need to try with loyal existing customers. They will be ready to purchase or even spend more on a product and they'll spontaneously recommend their friends to your store too.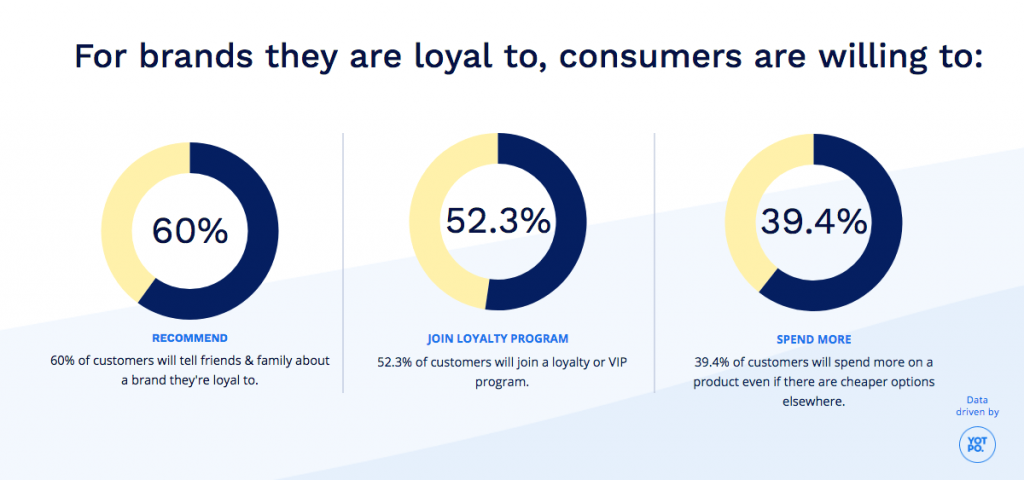 Also, loyal existing customers will be happy to take part in any customer programs, contests or surveys, because they know how your store works.
Alright, if you are still not convinced, here are a few more reasons to prove why is customer loyalty important.
Loyal customers spend more than new customers.
Repeat customers boost your conversion rates.
Loyal existing customers can stabilize your revenue.
Retaining customers is cheaper than acquiring new ones.
Loyal customers drive repeated purchases.
Loyal customers will refer their friends
Your social proof can be replenished with loyal existing customers.
Loyal existing customers will shield you from competitors.
Loyal existing customers can skyrocket your sales.
These are some of the benefits that loyal existing customers can bring to your store and these reasons are proof to 'why is customer loyalty important' question.
One of the most common methods towards building customer loyalty is by running customer loyalty programs and a WooCommerce customer referral program.
How to measure Customer Loyalty?
Measuring your customer loyalty can help you plan, strategize and improve your engagement. It is the first step in Customer loyalty management.
Here are 5 crucial metrics that can help you measure customer loyalty.
Brand Engagement
The first visible sign of Customer loyalty is brand engagement. Track how customers engage with your brand.
Like,
How often do they visit your store?
How many product reviews have they written?
Have they conversed with you through Social media and emails?
These are the common brand engagement indicators, if you are able to get these data then you'll know who your committed/loyal customers are.
Only an enthusiastic and satisfied customer will converse with you regularly, it is a clear indicator of how much they love your store.
But you can nurture that love only if you get back to them instead of avoiding them.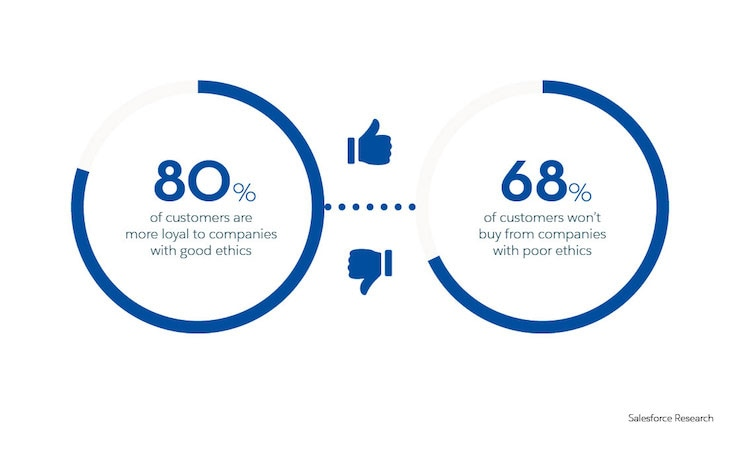 This clearly shows that the store owner also has a part to play in influencing brand engagement.
A customer will offer his loyalty only if you get back to them so make sure you follow some great ethics and reach out to them to boost your engagement.
So, is tracking brand engagement enough to measure customer loyalty?
No, sometimes even a loyal customer will not communicate often with the store. Brand engagement is just the tip of the iceberg, there are more metrics coming below that'll give you the full picture.
Repurchase Ratio
Loyal customers tend to purchase often, they drive repeated sales. So, make sure you track repeated purchases against new purchases to get the Repurchase ratio.
This repurchase ratio will show you whether your customer retention rate is rising or falling. A high repurchase ratio is a measure of more loyal customers and increased sales.
Why is the Repurchase ratio crucial?
Repurchase ratio will give you the measure of loyal customers in your store. Experts say that around 30% of overall sales come from loyal or repeated purchases.
So, defining the repurchase ratio will help you to tailor your marketing strategy easily and more effectively.
Customer Lifetime Value
Customer Lifetime Value is the measure of total revenue that a customer has and will contribute to the business throughout their relationship.
Determining the CLV will help you identify your most valuable customers so that you can increase your engagement with them and eventually retain them.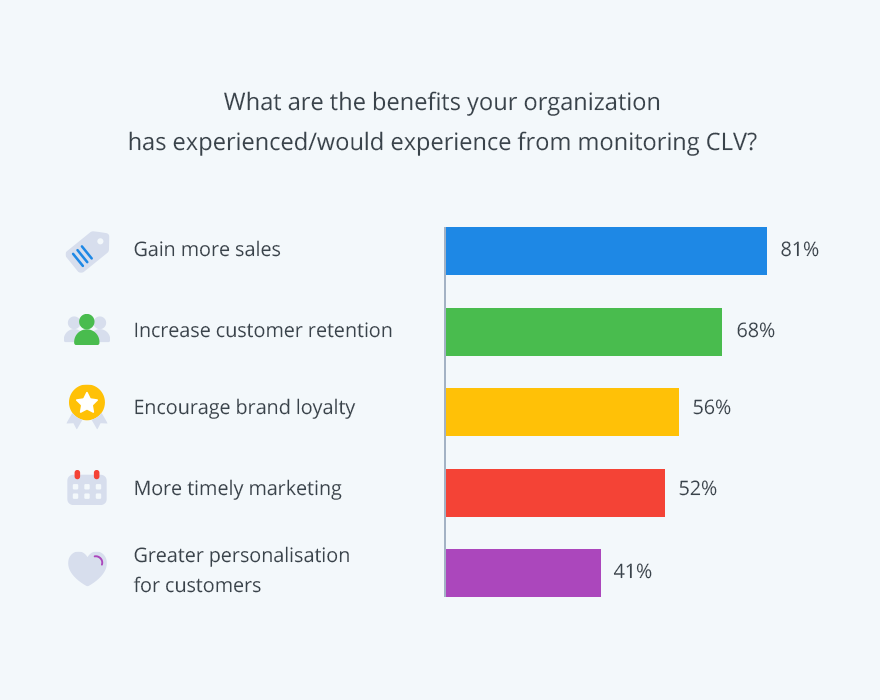 CLV is calculated by multiplying the average purchase value with the average purchase frequency of a customer. And that number further multiplied with the average customer lifespan and then you get the CLV.
Knowing the Customer Lifetime value will help you strategically tweak business decisions about, marketing strategy, sales, customer support. and product development.
It will also help build strategies to acquire new customers and retain existing customers while maintaining your profits.
Net Promoter Score
NPS is commonly used across all businesses to measure customer satisfaction. NPS has excluded the need for long and boring surveys to determine customer loyalty.
Net Promoter score is drive by asking just one question to the customer,
How likely are you to refer our service?
Customers can answer from 1 to 10 based on their satisfaction and you can group the customers based on the score they give you.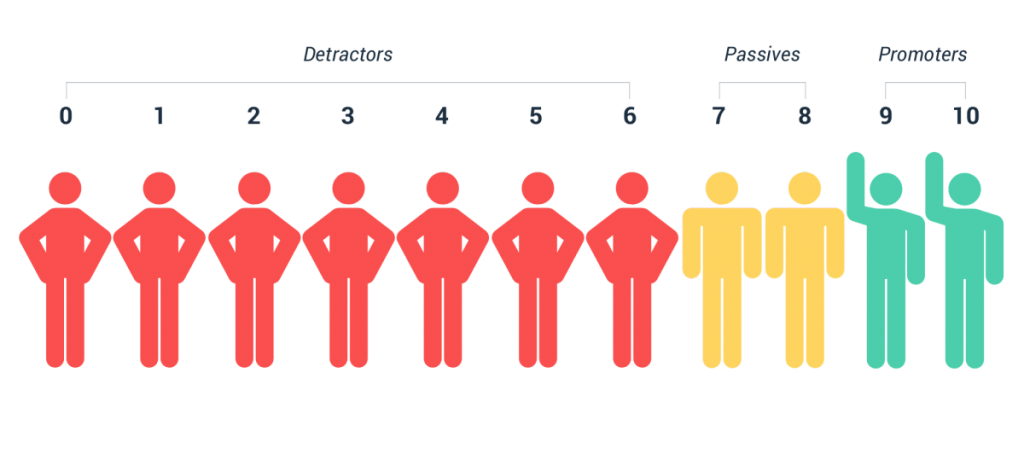 Promoter – Score 9 or 10, These are customers who like your store and will recommend others.
Passives – Score 7 or 8, These customers are satisfied with your store but are not motivated enough to recommend it to their friends.
Detractors – Score – Below 6. These are the customers who are not satisfied with your store.
NPS is one of the easiest ways to measure customer loyalty and their likeness to purchase again. The customer will willingly answer because you are not annoying them with multiple questions.
That is why the Net Promoter Score has become the most successful method for measuring customer loyalty.
Customer Loyalty Index
Customer Loyalty Index is a metric derived by surveying the customers with questions, just like NPS and measuring the amount of loyalty they have towards a store.
Customer Loyalty index takes multiple factors like NPS, repurchasing and upselling into consideration to determine customer loyalty.
CLI asks three questions to customers to gauge their loyalty,
How likely are you to recommend us to your friends and family?
How likely are you to buy from us again in the future?
How likely are you to try our other products?
Based on the customer's answers to these three questions, the Customer Loyalty index is calculated.
CLI will show you how willing your customers are to commit to your store. It will also give you an idea of how to engage with your future customers.
Tips to boost customer loyalty in your store?
There are many activities that can help WooCommerce stores in building customer loyalty. But only a few are being used in recent times. Let's discuss more them.
Increasing customer loyalty with the best WooCommerce Referral plugin
Best WordPress Referral plugins come with a plethora of features that can help you run a Referral program for WooCommerce through which you can increase your Customer loyalty and customer retention rate.
One such WooCommerce Referral plugin is Retainful.

It is loaded with features like Abandoned cart recovery, Next order coupons and Referrals. All of which can can assist you in building customer loyalty.
Abandoned Cart Recovery – Sometimes customers will abandon their cart without checking out. There are many reasons as to why Cart abandonment happens, but now your focus must be to recover it.

With Retainful, you can instantly start sending Cart recovery emails to customers and persuade them to recover their carts.By doing this you can convert your lost sales into revenue.
But most importantly, sending personalized cart recovery emails will show how much you care for a customer's purchase.
It will make your customers feel special and in turn, they'll offer their loyalty to your store and keep purchasing.
Next Order Coupons – Automatically generate and offer Next order coupons to your customers after every purchase using Retainful.

This will encourage your customers to return to your store and driver repeated purchases thus increase your sales.
Also, sending Next order coupons will help you build customer loyalty in your store and they'll keep returning for more thus increasing your customer retention rate.
Referrals – Wherever you search for the best ways to build Customer loyalty, running a Referral program for WooCommerce will top the list.
Yes, you can run a Referral program for WooCommerce in your store using Retainful. Turn your customers into brand advocates and acquire new customers through WOM sales.

You can create a WooCommerce Referral program and offer Referral rewards to both your existing and new customers. This in turn helps you foster customer loyalty in your store and drive repeated sales.
Offering rewards as part of your Referral program for WooCommerce is the best way to keep your customers referring their friends which increases your sales and customer loyalty.
Alright, that's how you build customer loyalty using the best referral plugin for WooCommerce. Having automated WordPress referral plugins like Retainful minimizes your manual efforts and helps you achieve instant success.
Now let's discuss some more clever and most used tips to boost customer loyalty in your store.
Let your customers become your best marketers with Retainful's Referral Program. Sign up for Retainful now and watch your business grow.
More tips to boost customer loyalty using best WordPress referral plugins
Customer Loyalty Program
Best WooCommerce loyalty programs have been one of the go-to strategies to build customer loyalty in any WooCommerce store.
It is the process of rewarding the customers who continually engage with your store, drive repeat purchases and continue being loyal to your store for a long period.
Interesting aspect of a Customer Loyalty program is that not only the store owners, but even the customers are also looking for the best WooCommerce loyalty programs.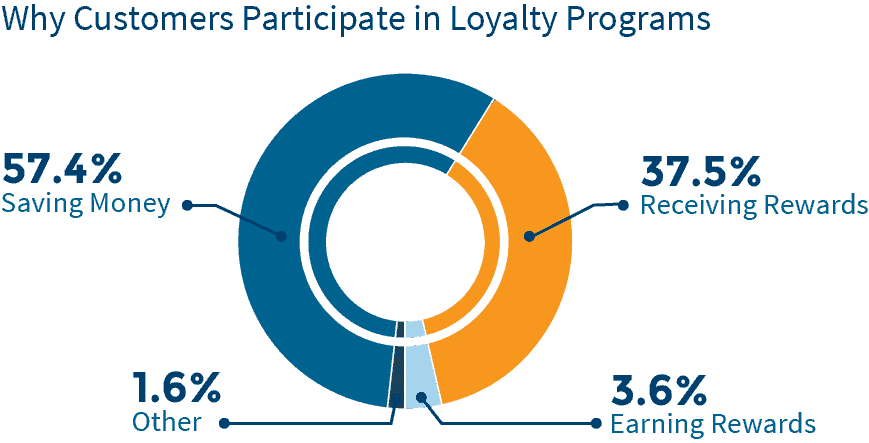 A recent study shows that around two-thirds of customers are looking to sign up for the best WooCommerce loyalty programs.
This is why WooCommerce loyalty programs are regarded as one of the most popular ways to build customer loyalty. This will help you retain your customers and avoid spending a fortune in acquiring new ones.
You can reward your customers with cash reward, flat amount discount, percentage discount, next order coupon or loyalty points.
By offering rewards for their loyalty, you are increasing your engagement with your customers through the best WooCommerce loyalty programs. This will persuade them to stick by your store and never look for another merchant.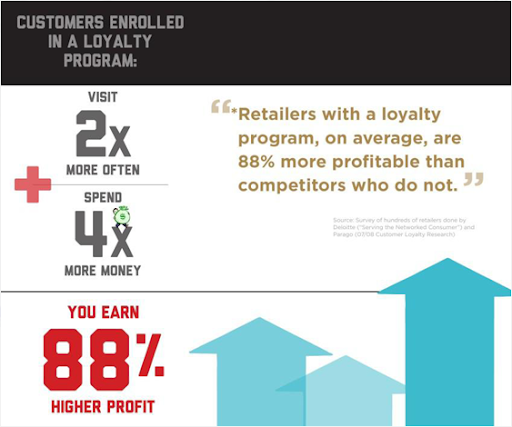 Running the best WooCommerce loyalty programs will also help you drive repeated purchases, increase your WOM sales and boost the brand awareness of your WooCommerce store.
Exceptional Customer Service
Sometimes the answers you're looking for might be right in front of you. All you need to do is realize it and make the proper changes to make it right.
Yes, Customer service is something that most eCommerce stores feel lazy to offer.
But, guess what? It influences customer loyalty greatly.
Experts say that eCommerce stores with exceptional customer service tend to have more loyal existing customers than stores that don't.
So, analyze your store from the shoes of your customers. See where a customer might need some help. And make it easy for them to contact you at any given time.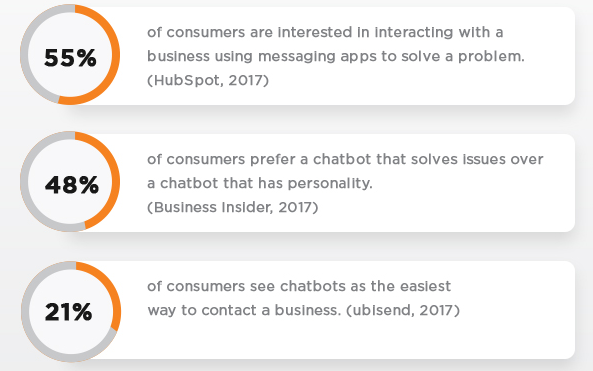 Let us suggest Chatbots, customers expect a store to get back to them at the earliest. And Chatbots are the best way to achieve that.
These AI messengers can help you increase your response rate and make your customers satisfied with your service.
Having quick-response bots like these can help you minimize negative word-of-mouth and you can even convert your visitors into your loyal customers through these customer services.
Always make it easier for the customers to reach out to you, by doing that you can increase your customer experience & foster loyalty.
Brand Community
Instead of reaching out to individual customers and persuading them to become loyal existing customers, how about creating a community for loyal customers.
Yes, many eCommerce stores & prominent brands have begun their brand community trends for repeated purchasers.
And the best place to create this brand community is Social media. It will help you create an emotional connection with your customers.
You can express your views to your customer through articles, videos, comments and images.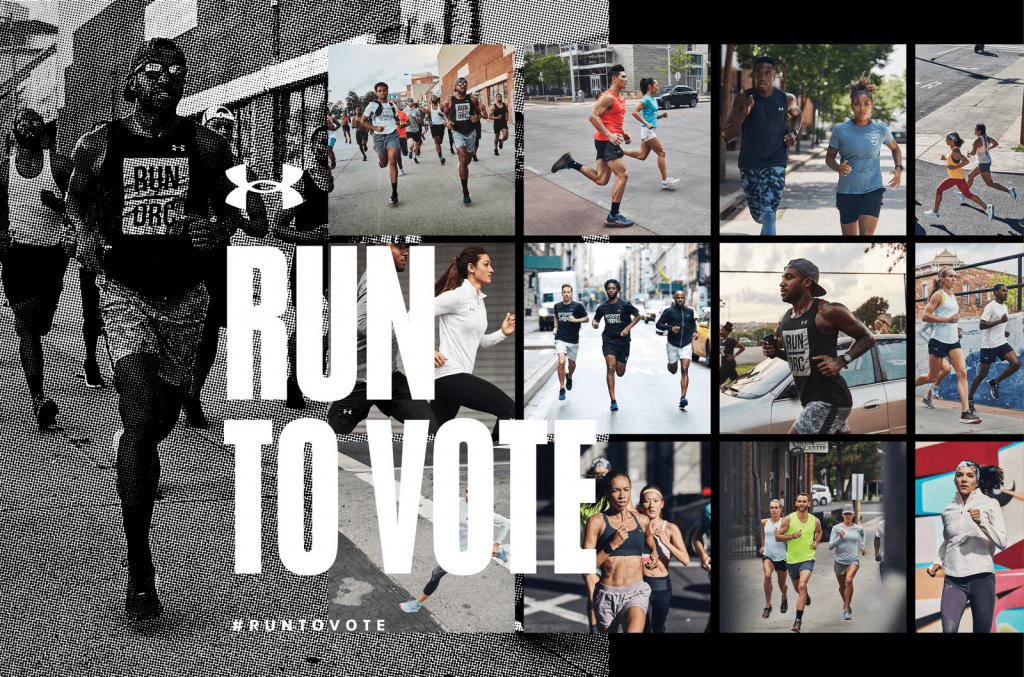 You can organize a contest and reward them or you can organize an event to make your customers stand up for something good through your product.
Even though there are many examples for the Brand community, this one by Under Armour got our attention.
They organized an activity called 'Run to Vote' for the US election to increase the voter turnout and it ended up being a huge success.
This was possible only because they already had a brand community up and running successfully. They knew what their customers wanted and they gave them an opportunity to make their votes heard.
And that is the cleverest way to connect with your brand community and building customer loyalty.
Personalized Engagements
Nothing motivates eCommerce customers like personalized engagements. They love it when something is tailored to them.
These personalized engagements have proven to influence Customer loyalty greatly. Because it shows how much you care for their presence in your store.
A recent study showed that personalized emails drove 18 times more revenue than regular emails.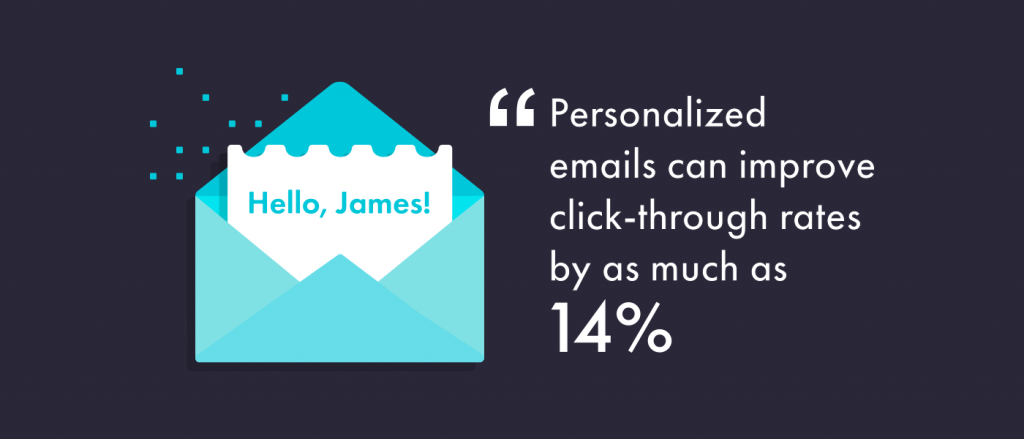 You can send a Welcome email, Thank you email to establish your connections. Include Next order coupons in those emails and encourage repeat purchases.
If you have your customer's details, then you can send a special email with an offer on their birthdays and increase their loyalty.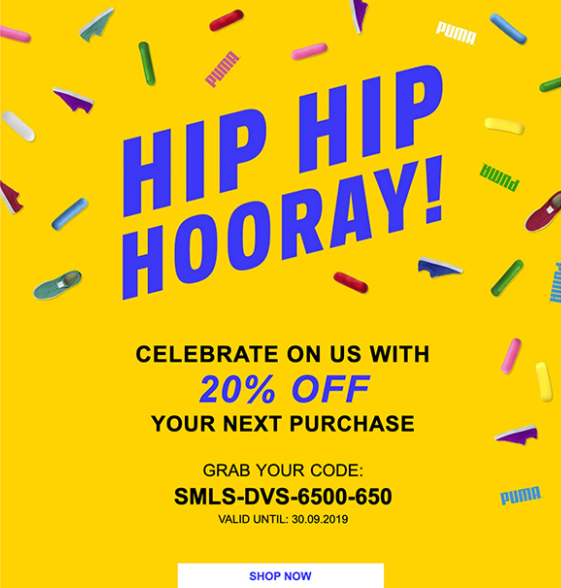 Emails are one of the cost-effective mediums of communication. Personalize them and increase your customer loyalty.
Ask and Listen to your customers
Alright, this is something that most eCommerce stores don't do. Even though it influences the customer experience greatly.
Asking and listening to your customers can make them feel involved. It will show how much you respect your customer's opinions.
Asking your customers will let you know things that you didn't know before. Any issue with your store, its user experience, its performance can all be sorted out by just asking them.
You can either ask them directly or you can send them emails and request them to leave a feedback on their site experience.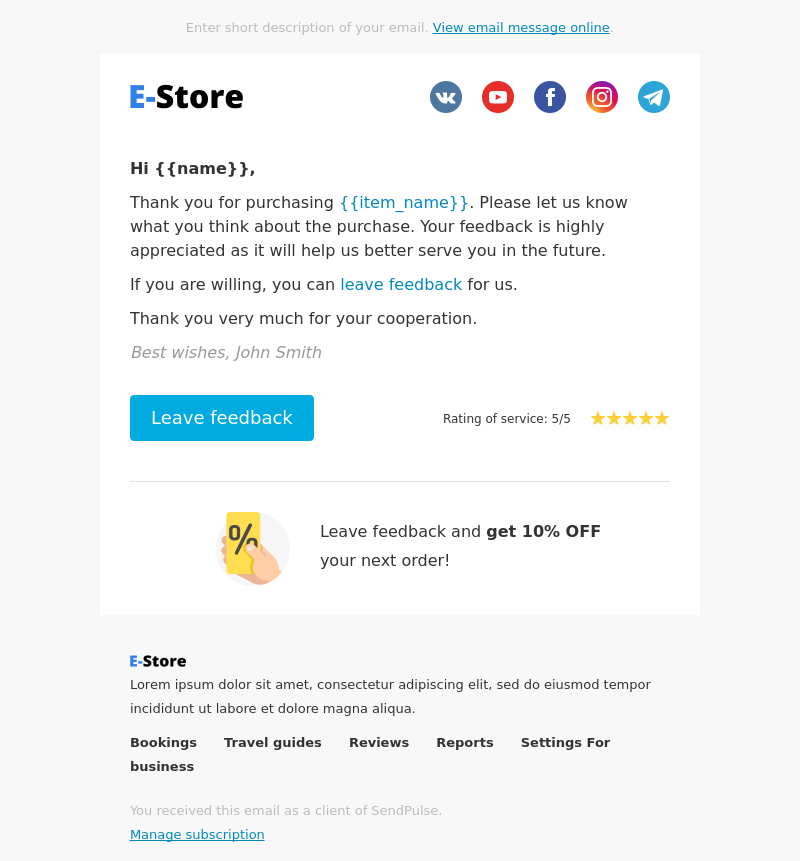 This will show you how much your customers are involved in your store and when you rectify it as per the feedback, they'll trust your store because you listened to them.
This is one of the easiest tips to boost customer loyalty and many stores have started doing it using the best WordPress referral plugins.
Unlock the power of word-of-mouth marketing for your business with Retainful's Referral Program.
Conclusion
Loyal existing customers are more crucial and bring more revenue to WooCommerce stores than new customers. But building customer loyalty and boosting it in an online store needs some strategy and that's why we crafted these blogs to show the best tips to boost customer loyalty using WooCommerce referral plugin.
Running a referral program is easy, all you need is a WooCommerce referral plugin that will do all the wonders for you.
Does WooCommerce have a referral program?
WooCommerce does not have a referral program by default. But there are several third-party plugins like Retainful available. You can set up and run referral programs in just a few minutes.
How do I reward customers in WooCommerce?
To reward customers in WooCommerce, you can use various methods such as offering discounts, giving loyalty points, or store credit. You can also offer free shipping. You can make use of the default functionality of WooCommerce or use a third-party app. 
What is the link between customer loyalty and referral business?
There is a strong link between customer loyalty and referral business because only loyal customers refer your brand to others through word-of-mouth marketing. Referral business helps in strengthening customer loyalty because it creates a loop of trust and satisfaction
What is loyalty points and rewards for WooCommerce plugin?
Loyalty Points and Rewards for WooCommerce is a plugin that allows store owners to set up a loyalty program where customers can earn points for actions such as purchases, referrals, and social media sharing. Customers can then redeem these points for rewards such as discounts, free products, or exclusive access to sales.
How do I create a referral link in WooCommerce?
To create a referral link in WooCommerce, you can use a third-party plugin or a custom code snippet to generate a unique referral link for each customer. You can then share the code with others. When someone makes a purchase using that code, the original customer earns the reward.