Implementing a WooCommerce customer Referral program in your store is a brilliant way to acquire new customers and retain your existing customers simultaneously.
You can boost your customer loyalty and drive repeated purchases by offering exciting rewards to your customers.
Sounds simple, doesn't it?
Yet, many store owners face difficulties when implementing a customer referral program in their store. 'Where do I start and How do I start' are the questions they put forth.
Well, say no more! We've done it countless times and we'll share our expertise on implementing a WooCommerce Referral program that works.
What is a Referral Program?
Referral program is the activity of acquiring new customers with the help of the best WordPress referral plugin by turning your existing customers into brand advocates.
A WooCommerce customer referral program can minimize customer acquisition expenses and help you foster loyalty with your existing customers.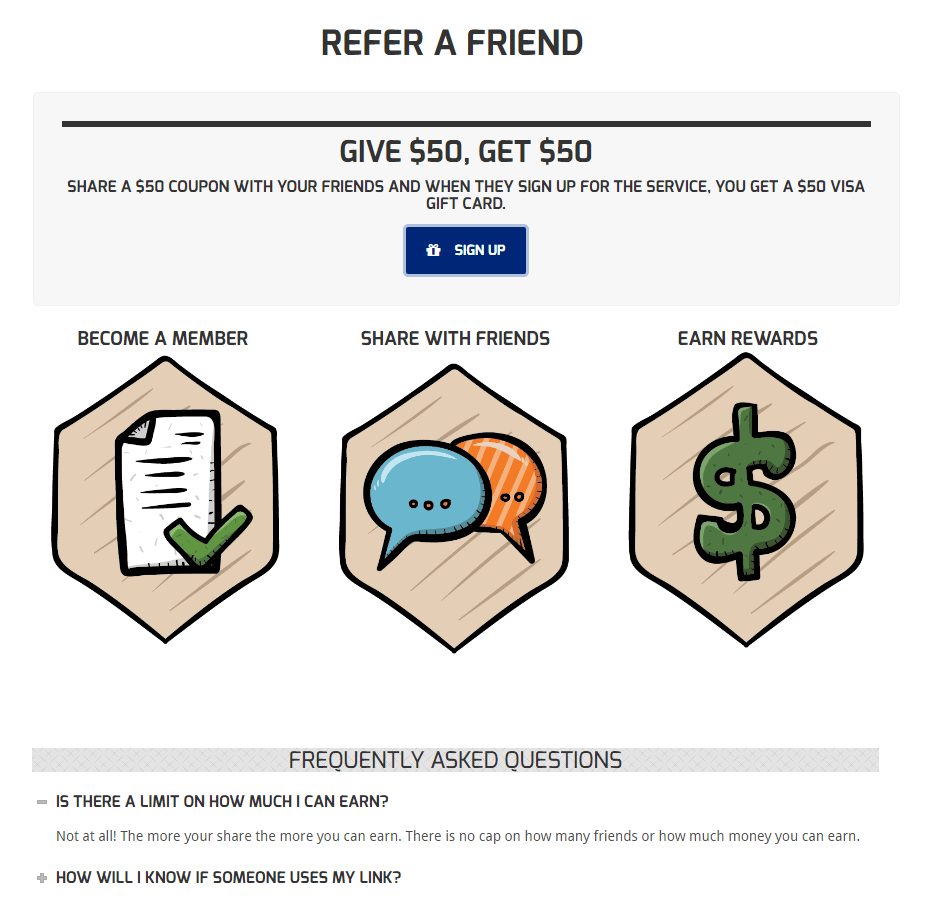 Offering Customer Referral rewards to customers for referring their friends can boost your customer retention rate and stabilize your revenue.
Almost, every eCommerce store around the world has the best referral program for WooCommerce running in their store using the best WooCommerce Referral program plugin. It is the best way to build brand awareness and credibility.
Why do you need a Customer Referral Program in your store?
Acquiring new customers is costly, but if you run a Referral program in your store, you can get new customers at lower expense through WOM marketing.
This is one of the major reasons for eCommerce stores to implement a Referral program in their store.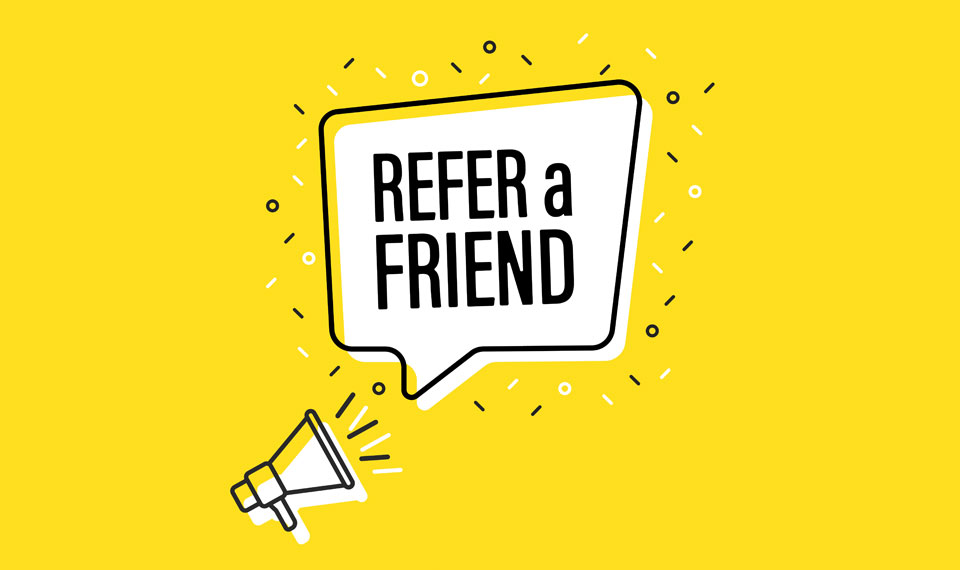 But still, the best Referral program for WooCommerce has more to it than meets the eye.
It is one of the most popular tactics used to increase the customer retention rate in a store. You can offer rewards to your customers for referring their friends and foster customer loyalty.
This is why you need a customer referral program in your store, to acquire new customers and also to retain your existing customers in your store.
Here are some more reasons why you should implement a Referral program in your store,
You can increase the credibility of your store.
Your customer retention rate can be boosted.
Customer referral programs have the highest ROI.
It increases your engagement with your customers.
Boosts your WOM marketing and sales.
You can make your customers more loyal.
It helps you acquire new customers with less expense.
Alright, these are the reasons why you should setup the best referral program for WooCommerce in your store. Let's discuss more on how to implement a Referral program in your store with the help of the best WordPress referral plugin.
How to Implement a Referral Program?
Implementing a customer referral program is very easy if you know where and how to start. Well, that's why we are here, aren't we? Follow our tips and you'll implement it in no time.
Define your Goals
Before implementing a Referral program, the first thing you've got to do is determine why you need a Referral program.
The best referral program for WooCommerce can be used for various purposes like,
Acquire new customers
Retain existing customers
Boost sales through WOM marketing
Increase engagement with customers
Boost your credibility
Your goal can be anything, not just the above-mentioned ones, but it is necessary to decide beforehand. It'll make it easier to define your marketing strategies.
Determining your goal will help you to set firm on creating the best Referral program for WooCommerce and take your program to new heights.
Research your audience
You can pursue this step either before defining your goals or after, it's up to you.
Why should I research my audience?
Defining your goals will show you what to do but in order to do that you must know what your customers are expecting.
Experts say that many customers are actually looking for their favorite WooCommerce stores to run a customer referral program. So, research about them will make it even easier for you to implement.
Create individual buyer personas for your customers, list out their locations, interests, pleasure/pain points and more.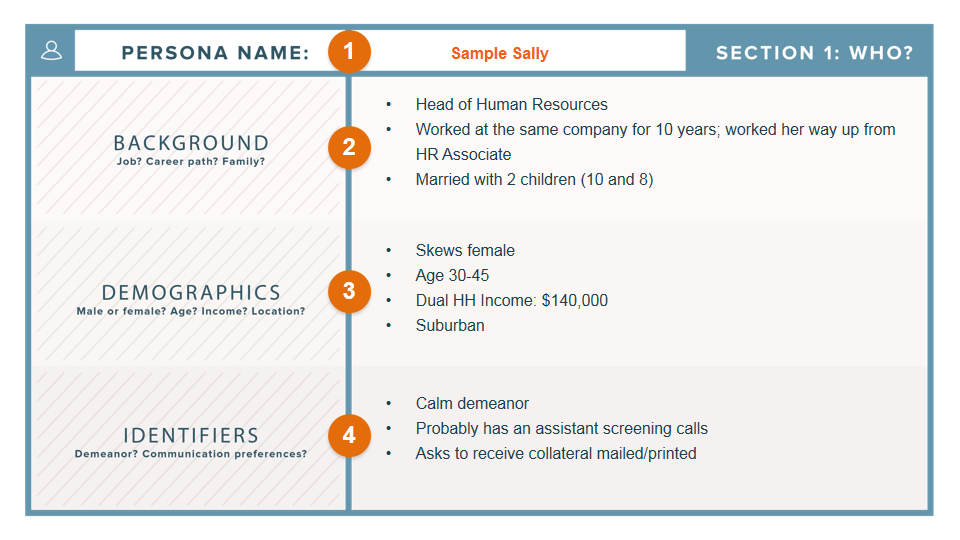 Getting these details will help your Referral program in a lot of ways, especially while choosing your customer referral rewards.
How? How does researching my audience help me choose my Referral rewards?
Simple, let's look at successful referral program examples,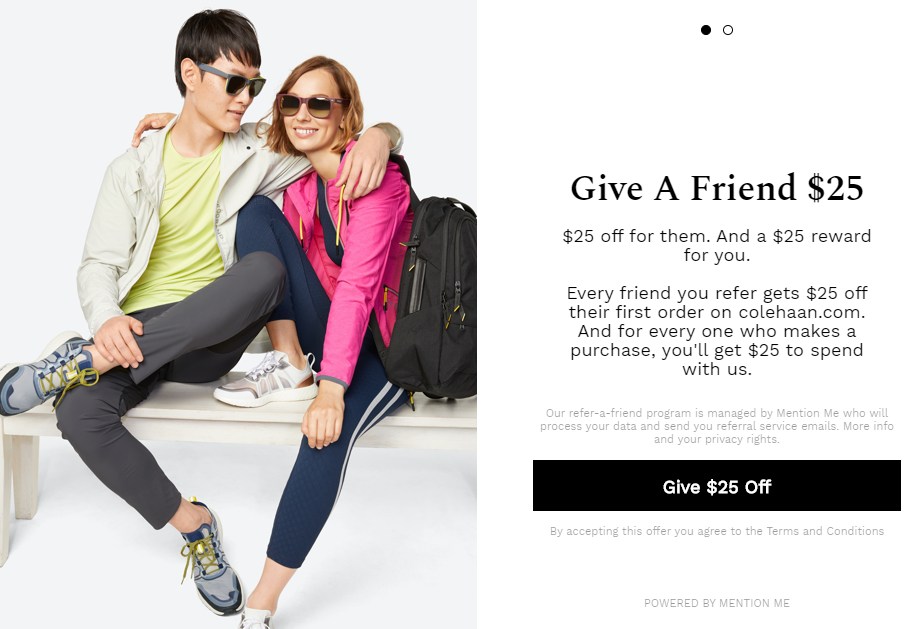 Alright, here is a Referral program by Cole Haan, the Referral reward here is $25 for both the existing and new customers.
But what if your existing customer was overseas, these customers generally expect a Free shipping coupon rather than a Flat amount discount, they won't refer their friends next time.
If you've already created a Buyer persona then you would've known your customer's locations and it would've helped you to choose the right reward that your customers would've liked.
This is why it is crucial to carry out audience research before you implement your program.
We hope these successful Referral program examples have shown you the importance of audience research. Now let's get to the rewards.
Choosing the type of Referral reward
Customer referral rewards play a huge role in the success of a Referral program.
Don't get too excited, offering random rewards will be of no use, you should choose the right rewards. Your audience research can also be taken into consideration while choosing the customer referral rewards.
For this article, we are only going to discuss the 5 commonly used Reward by the best WooCommerce referral program plugins, They are,
Cash Discount Rewards
Loyalty/Credit Point Rewards
Discount Rewards
Product Based Rewards
Free Shipping rewards
Cash Discount Rewards
Cash discount reward is where you offer a flat amount as a discount, where customers can use it while checking out. Cash Discount rewards must not be mistaken for cash rewards.
This is the most common type of reward and practical too. Offering $20. $20, $30 as the discount will work wonders for you.
Referral program example: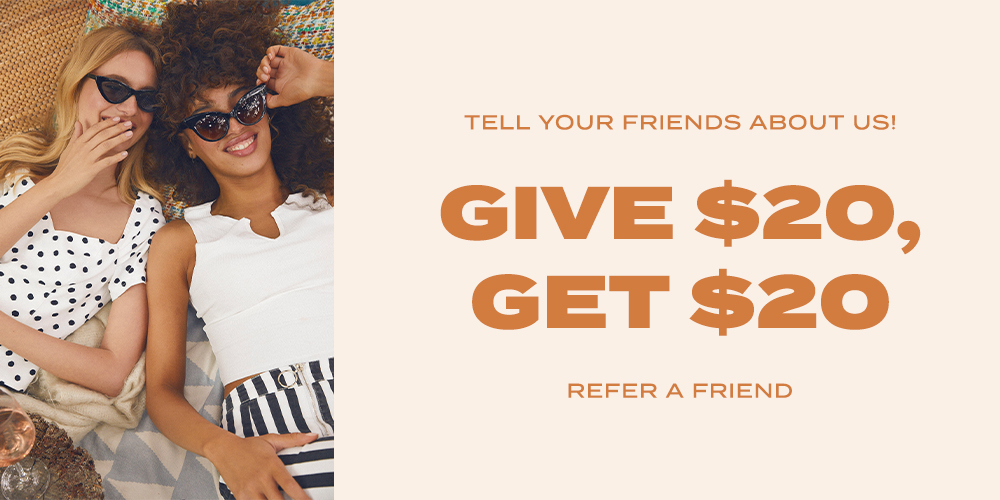 Lulu's Fashion offers a Cash discount reward for both the Referrer and the Referral.
Loyalty/Credit Point Rewards
This type of reward is more suitable for WooCommerce stores that already have established a stronger customer base.
Credit points allow your customers to choose their rewards, they can earn points once they refer their friends. These points can be used for various purposes like discounts, subscriptions and many more.
Referral program example: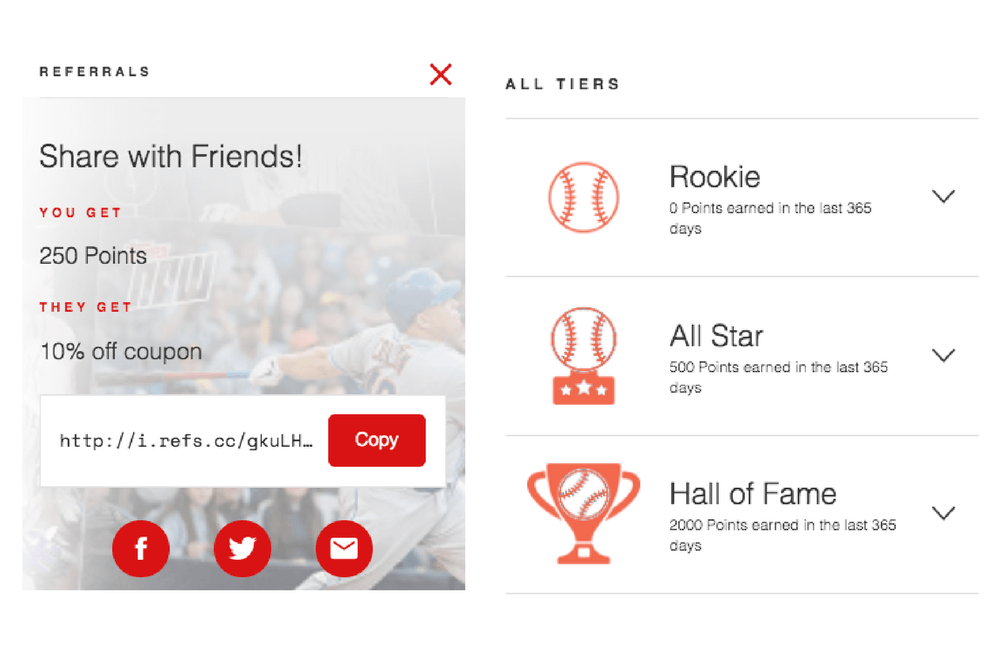 If you've just started a WooCommerce store then don't offer credit points as rewards, because it is more suitable for loyal customers.
Discount Rewards
One of the popular reward types is Discount rewards, where you offer a percentage discount as a reward to your customers for referring their friends.
Percentage discounts are suitable for customers who drive repeated purchases at your store. You can find their purchase history through audience research and choose this reward accordingly.
Referral program example: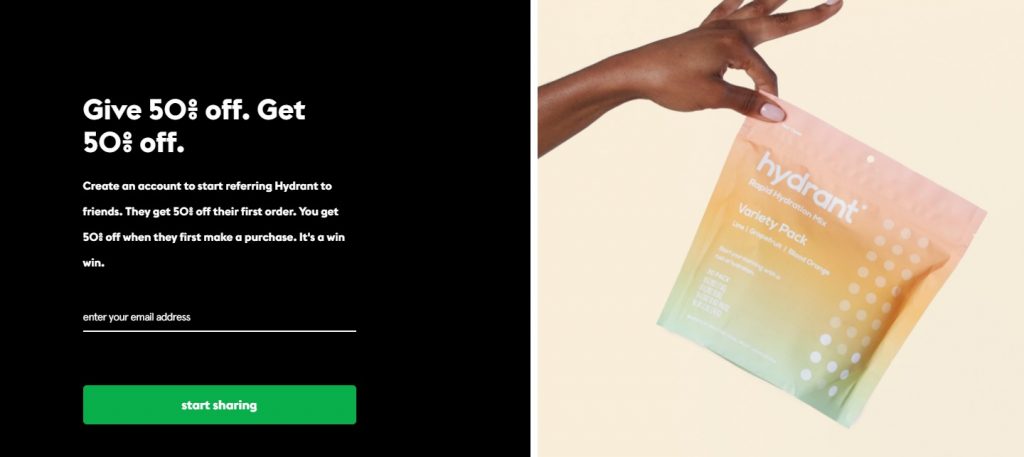 Here is a successful referral program examples from Hydrant, they offer a percentage discount.
Hydrant has many loyal customers who purchase in bulk so offering a cash discount will not work. Percentage discount is the right reward for loyal repeated purchasers.
Product Based Rewards
Modern problems require modern solutions. New generations are not enticed with cash or percentage discounts as rewards. They expect something more unique.
For them, you can offer your product or service as a reward for referring their friends. Many businesses have started doing this.
Referral program example:
Here is one of the successful Referral program examples from Skyroam, Skyroam offers wifi service, you refer your friends and you can get 50% off WiFi service as a reward.
Dropbox also has a similar reward type customer referral program.
Free Shipping rewards
Free shipping rewards is where you offer a free shipping coupon as a reward for customers.
This reward is only suitable if you have many overseas customers because they won't be satisfied with cash or percentage reward. Shipping rewards is the one that'll make them more loyal.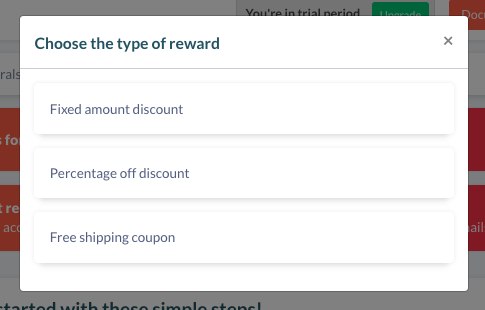 Offering Free shipping is the newest tactic employed by eCommerce stores and it has proven to minimize Cart abandonment greatly.
You can drive repeated purchases too, but the major downside is many eCommerce Referral programs don't offer Free shipping rewards.
So, if you want to satisfy your overseas customers then you need Retainful's Referral program. Because it offers Free shipping coupons and other major customer referral rewards.
Here we've listed the major customer Referral rewards offered by the WooCommerce store, choose the one that suits your customers.
Then you can find the suitable Referral program software that can help you offer them through a Referral program.
Choose who should receive the reward
Your work isn't done after selecting the reward types, as a matter of fact, you must also select who should receive the rewards, many WooCommerce refer a friend plugins allows you to do that.
Wait, is that really a scenario?
Yes, it is, deciding who should receive the reward will help you target the right customers. Alright here are the three major types,
One sided Referral rewards
Double sided Referral rewards
No Referral rewards
One sided Referral rewards
One sided Referral rewards is where you offer a reward to either the Referrer or the Referral.
If your ultimate goal is to either retain your existing customer or just to acquire new customers then One sided Referral rewards will be the right one for you.
Referral program examples: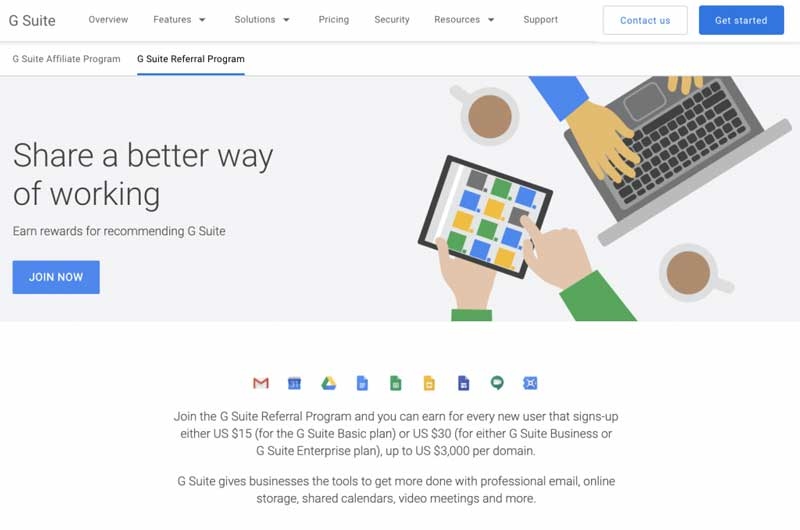 It is well suited for recognized businesses, if you are just starting out then this might not be the one for you.
Double Sided Referral rewards
Double sided Referral rewards is the most commonly followed one by eCommerce stores. It is where you offer both your Referrer and the Referral with a reward.
Referral program examples: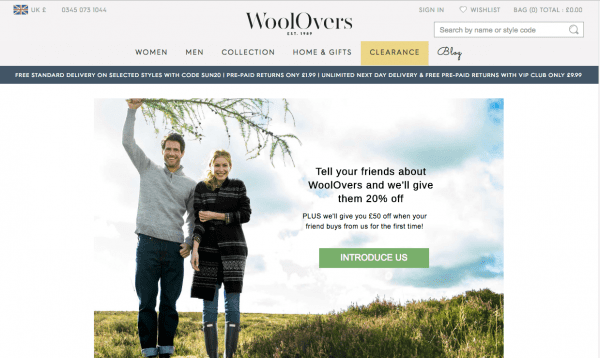 Double sided rewards are suitable for any kind of eCommerce stores. It'll help you increase your credibility and foster loyalty.
No Referral rewards
This is one of the most uncommon Referral program scenarios. Not many eCommerce stores follow it, but that doesn't mean it doesn't exist.
Well-recognized eCommerce stores with a huge customer base do this to get more genuine Referrals. As they already have good credibility to leverage, it'll work for them.
But you might not get many Referrals without offering rewards to your customer, that's the downside of it.
So, after you choose your Referral rewards make sure you select who you want to offer those rewards to and then you can proceed with your Referral program.
Design your Referral program
Once you're done with your Referral rewards it's time to get into the Referral program itself.
Referral program is one of the prominent conversion strategies used by eCommerce stores. So, while you are designing your Referral program make sure it is enticing enough to encourage your customers.
Here's what you need to do,
Craft persuasive headlines
Generally, you'll notify your customers about the customer referral program through storefront popup, widgets, or sometimes with a Referral page.
So, to grab their attention you must craft a persuasive headline that keeps their eyes glued to it.
Always remember what 'Headline 101' is, headline must tell what the program is about and what the customers can get from it.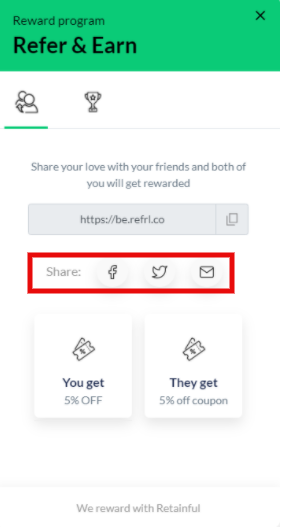 Here is the Retaifnful's storefront popup, you can see what the headline says, 'Refer & Earn', this immediately entices the customers into taking an action. Similarly, you can use words like,
Give $10, Get $20
Spread your love and Earn
Spread the word and Get rewarded
Better with friends
And more. Use headlines like these to grab your customer's attention and persuade them to refer their friends.
Create Referral emails
Next big thing to do while building a referral program is creating Referral emails. Emails are the prime medium of communication for eCommerce stores and the same goes for Referral emails.
You can create emails that introduce the program to the customers, reminder emails, Appreciation emails, FOMO referral emails and more.
Referral program examples: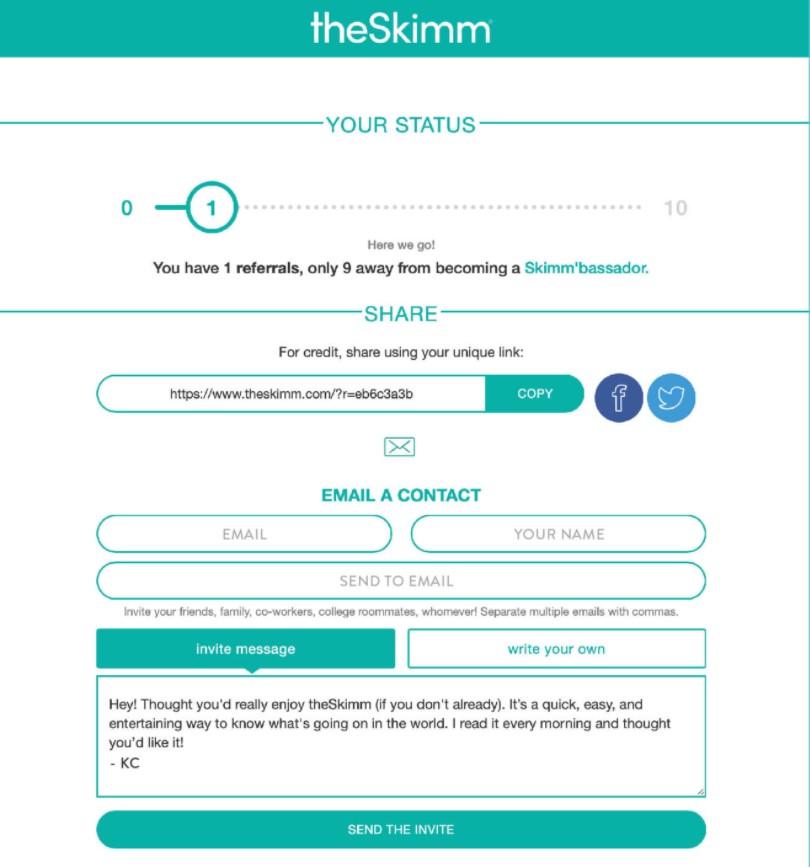 You can also send a customer Referral performance through Referral emails in a way to encourage them to continue what they are doing.
Emails are crucial. It helps you build your engagement with your customers and it'll also give more credibility to your Referral program. So, it is a priority to create Referral emails.
So that the customers will find your Referral program easy to share with their friends. It is also a great way to expose your store to new frontiers.
Hassle-free Referring process
The success of your customer referral program depends upon how easy it is for your customers to refer their friends to your store.
From the point of getting the Referral link, sharing it through social media and earning the Referral rewards should be a hassle-free process.
Especially the sharing options, don't just limit the sharing to email alone, you can add Facebook, Twitter and other social media as sharing options, and locate them on the same page as your program.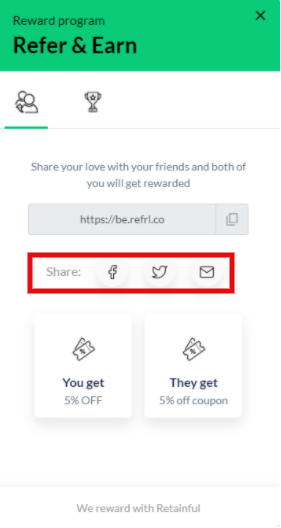 Retainful is one of the best WooCommerce Referral program plugin that allows customers to share the Referral link through social media easily. The sharing options are right below the link, just click it and it's done.
Remember, anything regarding your Referral program must be restricted to a single page or popup. Multiple navigations will push your customers away.
It may sound weird, but you do want your customer to come back and refer again, right?
Then you've got to make the Referring process effortless.
These are the crucial things you must keep in mind while building a Referral program. But if you find it to be too much for you to handle, then we've got the right solution for you right below.
Make use of a Referral program software
If you own a WooCommerce store and find it hard to create a customer referral program by yourself. Then the best alternative is to install the best WooCommerce refer a friend plugin in your store.
WooCommerce refer a friend plugins are automated, it can run a Referral program without any manual effort, thus minimizing your efforts.
WooCommerce has plenty of Referral program software in its repository but one such WooCommerce refer a friend plugin that comes with built-email templates, Multiple Referral rewards, etc is Retainful.

You can create and run a customer Referral program within minutes using the best WooCommerce referral program plugin, Retainful. It has popups that notify the customers about the program, customizable email templates and more.

You can track your Referral performance in real-time and strategize according to it. All those headlines, emails, and easy referring process which we discussed earlier are loaded in Retainful.
So, if you don't have the time and resources to create a Referral program on your own, then you know where to look.
What are you waiting for?
Get started by building a Referral program for your WooCommerce store by clicking here.
Create Resources to promote your Referral Program
Alright, now you used a WooCommerce referral plugin to create a customer Referral program in your store, next comes the promotion.
Simply running a Referral program in your store won't attract your customers. You need to invest in some Referral program ideas and take it to them.
How?
Simple, just following the same promotional tactics you use for your products/store.
Create multiple resources and talk about your Referral program and let your customers know about it. It'll make them feel comfortable, and encouraged to join your program.
You can promote your customer referral program by,
Featuring it on the Homepage.
Creating a separate landing page for Referral program.
Creating and sending email newsletters.
Educate them with blog posts about Referral programs.
Advertising(PPC) on the search engines.
Writing guest posts.
Send invitational emails to your email list.
Social media ad campaign.
Add Referral link in email signatures.
Call to action in blog posts.
These are the ways you can use to take your Referral program to your customers. Blog posts will educate your customers about the program, so don't miss out on that.
Nurture your leads through Follow-up emails
Alright, once you've started promoting, Referrals will start flowing into your store. So, take advantage of these situations and nurture your Referrals.
You can send Follow-up emails to your Referrals and thank them for visiting your store.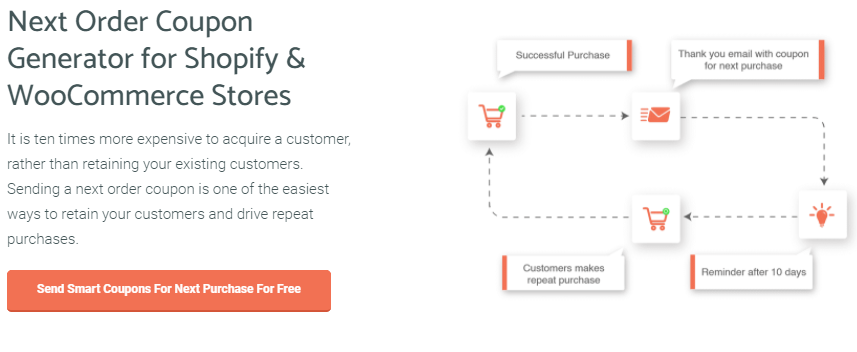 To spice it up, send Next order coupons through these emails and encourage your new Referrals to return to your store and drive repeated sales.
These referral program ideas will leave an impression on these new customers and they'll give you their loyalty, that's how you nurture your leads.
Show your Gratitude
Finally, send emails to your existing customers and thank them for referring their friends to your store and for helping you out. This sign of gratitude will motivate them to do it again.
This is where you can send the rewards to them so that they won't avoid your emails.
This is how you implement a Referral program in your store using the best WordPress referral plugins with the help of these Referral program ideas.
Conclusion
Referral programs are the best way to acquire new customers and retain existing customers. But many WooCommerce store owners find it hard to implement a Referral program in their store.
That's why we created this article to show you what is a Referral program and how to set it up using the best WordPress referral plugin.
And we've also shown some of the successful referral program examples for your inspirations, so you can initiate your Referral program easily.