There's no timetable for shoppers. Acquiring a sizable portion of sales with investing in the right Email Marketing Software is a rationale.
Your email recipients skim through content every day, a solid Email Marketing Service presents a very pron]ounced cue to shop at beneficial intervals.
In fact, a study shows that 72% of shoppers prefer email promotional content over other forms of targeted digital advertisements. Both potential and pre-existing customers incline towards Emails that stimulate action.
Automation and Growth
A point way past non-dependency on Automated Email Marketing Service is an indication of growth. For an E-commerce store, to connect is to convert!
Automation of Email marketing can leverage connections made with buyers. It is safe to say that in an interaction loop, consumers have a tendency to snowball. Orbiting consumers positively respond to rightly-done promotional emails.
Choosing an Email Marketing Software for your Ecommerce Store
Narrow your search for an Ecommerce Email Marketing Software by the decibel and the nature of your business. Contesting for attention through email marketing creates rhythmic sales and re-emergence of a good population of customers/visitors.
Integration
Integration with your e-commerce platform along with other close-knitted apps is a prerequisite for any Email Marketing Software. Integration that's like clockwork puts you in a place, closer to your goals.
Agileness and compatibility with your store is the first item to get crossed in the checklist. You can try out plug-ins with free versions to test drive features and workflows to make well-intended decisions.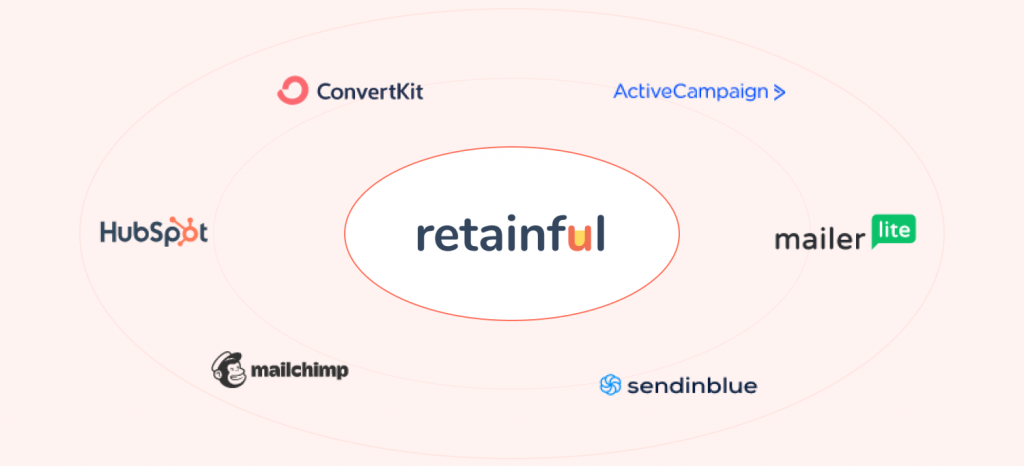 Result-oriented
Revenue is oxygen for any business. Throughout the shopping funnel, it is important to investigate whether your preferred Email Marketing Software is making an actual tangible profit or just sending emails.
Result-driven features like Abandoned Cart Recovery or Next Order coupon are designed to increase conversions. While "topical" engagement is necessary, it is decorative. The right Email Marketing Software can multiply growth, not just manage contacts. Metrics that forecast consumer habits are simple yet powerful.
A regardful approach to periodicity and community-building means capturing the right information at the right time. There are plugins that can help fetch user information in the first couple of minutes.
Exit-intent popups on the other end, intends on pursuing the relationship with interested visitors/shoppers who happened to leave early.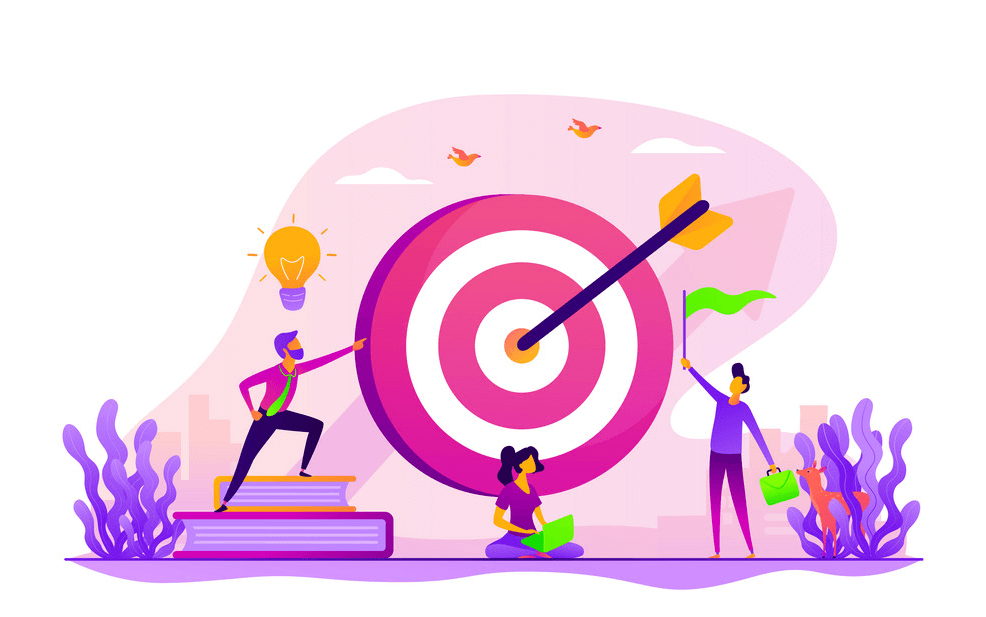 Audience Segmentation
There's no real vacation for entrepreneurs and store owners. Alignment with the tempo of your consumers can come with either great effort or an Email Marketing Software with smart templates.
Humans love to interact, especially when the interaction is dynamic and personalized. Participation from the recipient, i.e your customer is elemental. Inciting participation with "on-brand" designs and messages helps group an otherwise foggy crowd.
It is topical engagement (as mentioned before) vs penetrative interaction. Referrals, welcome and win-back emails can turn turnbacks into transactions.
A sober thought would be to prioritize tools that target and retarget customers while increasing CRM.
Relevance Redundancy and Reliability
Store owners cannot downplay the convenience of diversity in features. However, There's an odd chance that plugins with the most-wanted features come with some unwanted components.
The offender here is under-used over-charged features. Precision is key when choosing – paying for peripheral aspects of a product that go unused is a conflict of interest.
The right Email Marketing Software should enable you to shuffle features, for a well-rounded campaign. Plug-ins with an analytical eye make sure that potentials do not stay as potentials.
Price and the Perks
How many emails can you send?
What's the contact limit?
These are needful questions to plan your purchase. An Email Marketing Software that works a charm for your Ecommerce store is the one that doesn't crease a wrinkle in the pocket.
We agree there are no 'one size fits' all plug-ins, the base of your choice should be reflective of your business needs. Shortlist your choices with the current goals of your business in mind. You can always scale up or down later.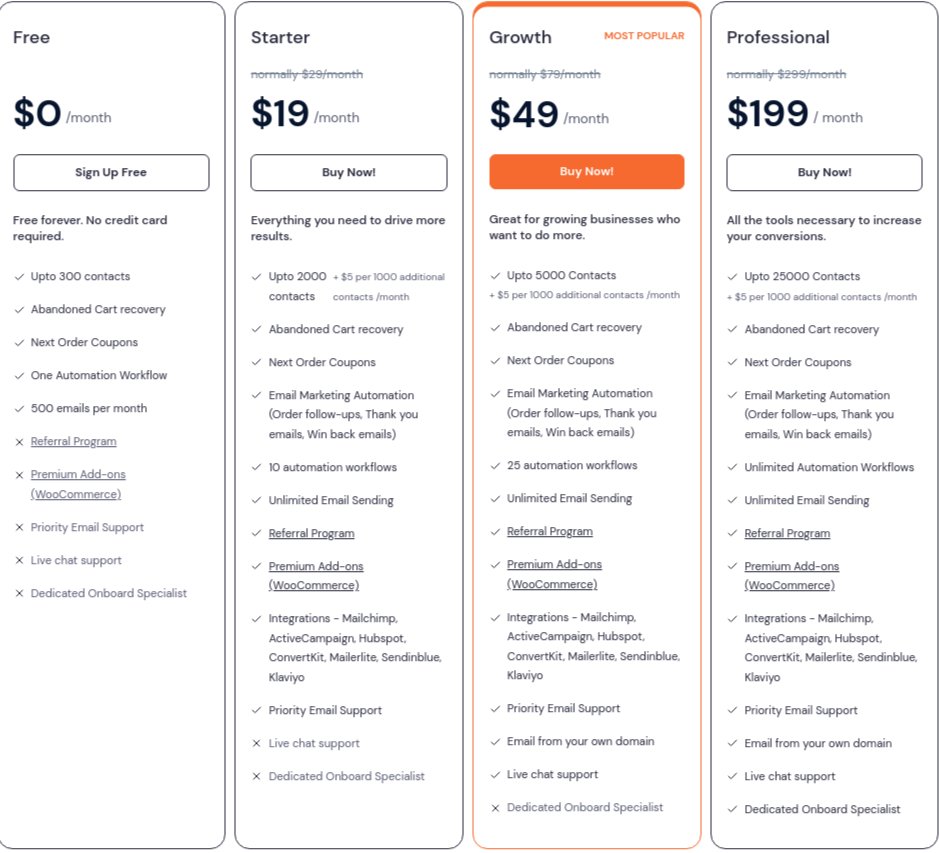 Customer Support
De-ciphering plugins are Greek & Latin for the uninitiated. The support offered by the provider is a testament of standard. A responsive customer support is key for strategizing an email marketing plan.
It is real people replying to real concerns who can target problems specific to your store. FAQ's and bots cannot replace empathetic humans working towards problem-solving. We're talking about problems that take hours and sometimes days to troubleshoot given the involved variables.
A team of experts who are dispensing time and knowledge behind your screen are game-changers.
Conclusion
Beyond Email-marketing
Email marketing causes a chain reaction, it can boost standby sales and increase WOM. It shows that your brand is here for the long haul. A new-store owner should prefer plug-ins and software that reflect the same commitment.
Sensible decision-making means you prevent pits and trek the peaks. Make the right choice for your Business. Get hands-on demonstration of Email Marketing, Live Chat and instant support with Retainful.