Asking referrals seem tough though!! But, it need not be!! Everyone agrees that the referrals matter the most for their WooCommerce business.
Referrals always play a prominent role in growing your business. It helps to build customer relationships and brings new customers to your WooCommerce store.
But, what are the best ways to ask for a referral?
Is that a course to be enrolled in? No, just being cautious in your marketing agenda will do.
The easiest way to get a customer referral is simply to ask. Asking for referrals directly sounds like asking a favor from your customers.
Why not give a little twist to the way you ask for referrals?
This article is all about tips and the best ways to ask for a referral.
Why conduct a referral program in a WooCommerce store?
Running a referral program seems easier a bit. But, when you indulge in doing one, there are many factors to consider. When referrals happen organically, it boosts your WooCommerce store's revenue and customer retention ratio.
And, for existing customers, the referral program brings bliss to their purchase and makes them your brand advocates. Irrespective of spending on social influencers, you can rely on your own customers through a beneficial referral program. There are various reasons how a referral program acquires new customers.
Many WooCommerce stores have gained massive traffic organically through the referral program. Say, Driftaway – a WooCommerce store, has earned many new customers and paved a strong way to retain their existing customers too. In their refer-a-friend program, users will gain 200 Driftaway points with $20 for every successful referral. The referred person will get a free kit after their first purchase.
A referral program is simply an amazing option to satisfy customers at every stage of your sales funnel.
But all of this is possible when you put aside your difference and ask your customers for Referrals. Let us go through the ways to ask for referrals to your WooCommerce store.
How to ask for Referrals in your WooCommerce store?
Asking for referrals establishes a better connection with the customers. In order to make it scalable and picky, it is necessary to choose the right way to ask your referrals. Asking for referrals in a WooCommerce store falls into two categories.
Asking Directly
Asking Passively
Asking for referrals directly
Segmenting your users will help you to sift out your best customers that helps in benefiting both ends. Here are the three essential things to consider when asking for a referral directly.
Approach the customer with a reason
When you wish to ask for a referral to your customers directly, know when to approach them. Approaching them with a valid reason seems better rather than poking them unnecessarily. If you are wondering how to ask for referrals the right way then this is how you do it.
Do not be too pushy
Though you provide attractive offers and incentives, it is not necessary for every user to enroll in your refer-a-friend program. Understand the concept and make it too simple.
Customize your message
This is one of the common tips to ask referrals, do not fill your user's inbox with the same referral emails. Try to be unique in sending your emails. Use referral email examples. Give more offers to the users who have been with your store for quite a long time. Segment them and send customized emails to touch them with your loyalty.
Asking for referrals passively
Asking referrals in a passive way is nothing but reminding them in a casual manner. You can use a passive or an indirect tone to make them proceed with the purchase in your store through the referral program. Here comes the ways to ask for referrals in a passive way.
Use email campaigns wisely
Every WooCommerce referral program needs a referral plugin that handles the referral campaigns including the customer referral email that has to be sent to the users. Now, it is time to use those email campaigns in a passive way to trigger your audience.
Let us take the below image as an example. See how they have fine-tuned their subject line.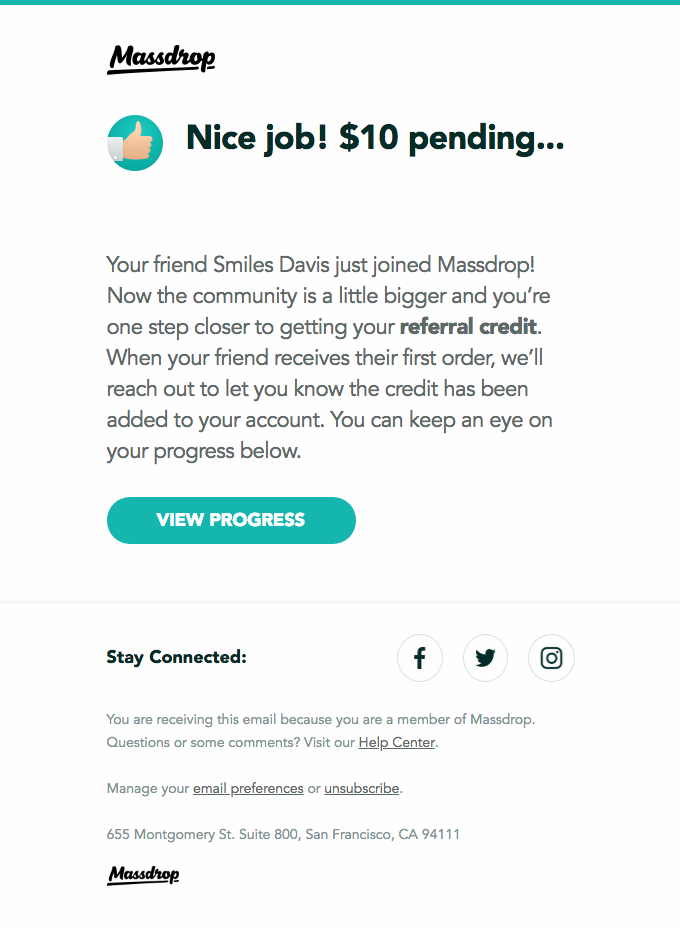 When your email campaign hits their inbox, subject lines are the ones that catch their eyes. So, put up some effort in making your subject lines more crispy and tempting. There is nothing wrong with adding your incentive percentage to your subject lines. It will eventually increase the open rate of the email.
Make incentive-focused contests in social media
Apart from the email campaigns, newsletters, and blogs, have you ever tried and experienced the power of social media contests?
If not, give a look at the below points and give it a try. I am saying to focus on social media contests because,
Days have changed and even silent generations are on Facebook now!!
Social media contests tempt the audience to enroll in it
Social media – a gateway to reach audience under all age zone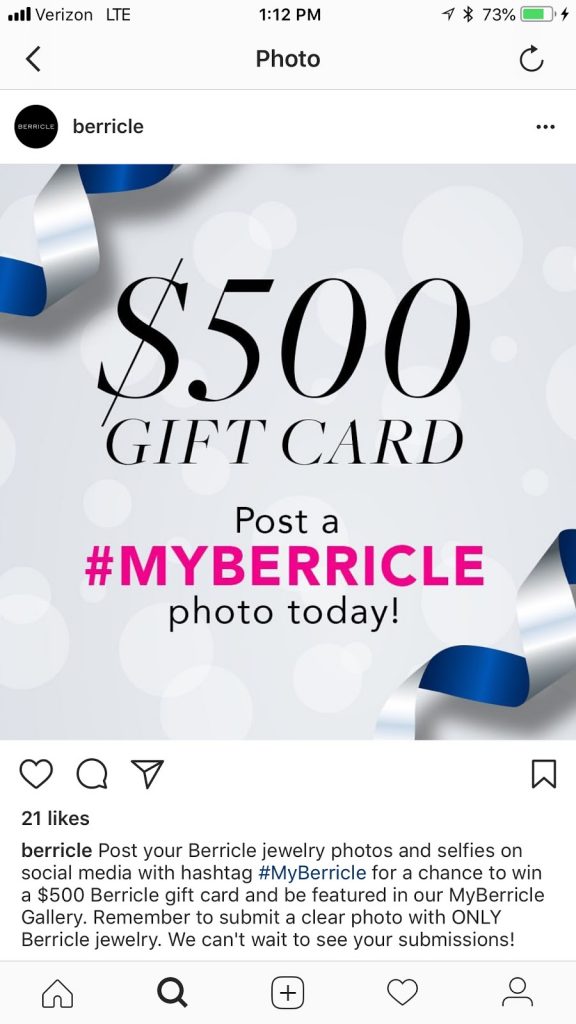 Berricle social media contests are a great example to consider!! Social media users wish to enroll in the contests and get incentives out of it. To be frank, they wish to share it on their social media walls. Incentives may not always be cash rewards. Instead, it can be anything that promotes your referral program too.
Give them referral points or a free coupon code to purchase in your WooCommerce store. In fact, a referred customer has a 16% lifetime value in a WooCommerce store than a non-referred customer. Think big!!
Appreciate your referrals in a way they love!
Not all your referrals love to get rewards!! Instead, they may love to get their favorite luxury handbag at an affordable rate!! Why not give them a gift to increase customer loyalty? Make a favorable move that satisfies your referrals in a great way.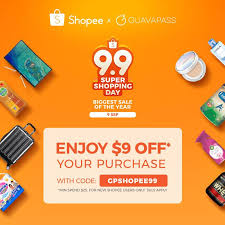 Referrals are not limited to past or current purchases. Instead, they are the future stepping stones for your WooCommerce store's success. Why not invest valuable time in satisfying and appreciating them for their time in your store? Make your referral program and loyalty program as a way to thank them and give them likable incentives as it is one of the best ways to ask for a referral.
Reach out to the target audience
There is no use in shouting at the wrong door. Choose the right audience and plan your referral marketing. Keep track of your customers' activities in your WooCommerce store.
Here in the image, it insists to target the audience based on the age group. For instance, if you are a Woman Boutique WooCommerce store, you can rely on the age and target the right audience.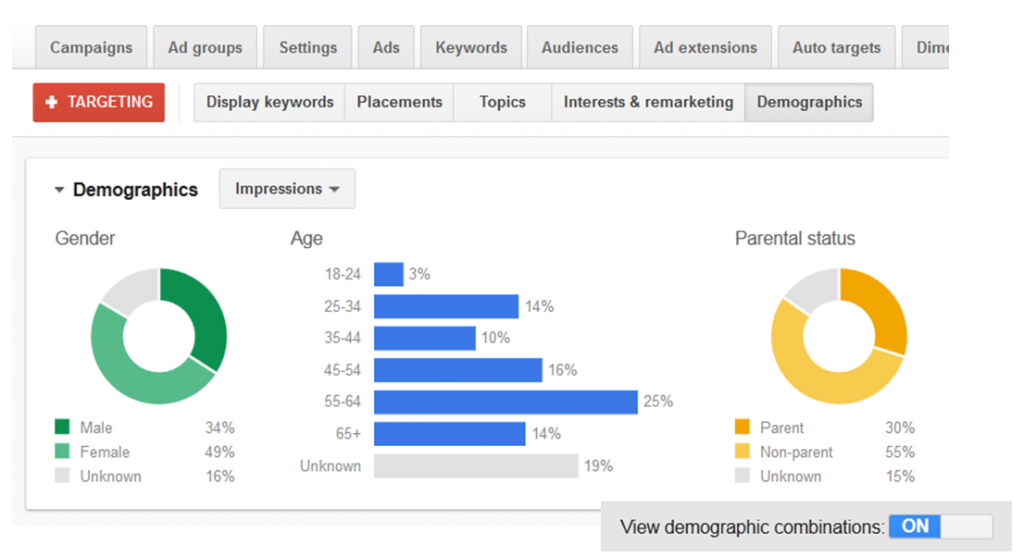 Once you start your WooCommerce referral program, be sure to target the right audience. Before drafting your email template, social media posts, and other promotions, be sure about the audience whom you target about. It helps you to personalize your drafts according to the category they fall upon.
Use customer feedback as an aid to identify the satisfied audience. Do not forget to collect information about the audience who were partial in their feedback. Try to convince them with safe mail.
Various mediums to ask for referrals in your WooCommerce Store
In the digital realm, asking for referrals for your WooCommerce store has become way better than the olden days. Now, every marketer has myriad ways including customer referral email to promote their referral program.
But, do all the platforms help in your referral program promotion?
Not always!! Now, it is time to unveil the most useful and working platforms and mediums to ask for referrals.
Asking referrals in different mediums are not the same. Though the target audience falls into the same category, few tweaks in your promotional drafts may help you to improve the customer engagement rate. Let us dig more about asking referrals,
Through email marketing campaigns
Through your WooCommerce website
Through social media channels
Through email marketing campaigns
Asking referrals through email marketing campaigns is one of the easiest ways to promote your referral program. As it is a common way to engage with your customers, you need to have a bit of attention to make it unique. You can make use of referral email examples to draft a customized email.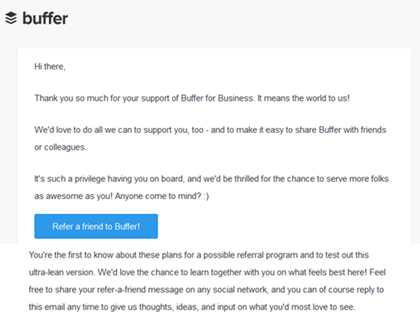 Probably, as a WooCommerce owner, you might have sent several exceptional emails to your customers including the welcome mail, thank-you mail for their first purchase, etc. So, here you can add your innovation. When you send your first welcome mail, you can also add a few sentences stating the benefits of your referral program.
Example – Why not have a look at our referral program that becomes more flexible and beneficial for new customers like you?
Make sure you personalize the email with your customers' names. It psychologically makes them feel special. Though you send mail to a sea of people, be sure to customize it. You can add any fun image or link to your referral program page that helps them to know more. Do not forget to keep your emails simple and effective. Experts say that emails are one of the best ways to ask for a referral.
Through your WooCommerce website
Your WooCommerce website is simply your brand hub. Using it wisely and adding essential inputs can bring up tremendous output in return. Make sure you are using your website for asking for referrals. To be more precise, you can add up a separate referral program page (especially when you rely on the best referral program plugins ) to direct your visitors. It helps them to grab more information about the referral program.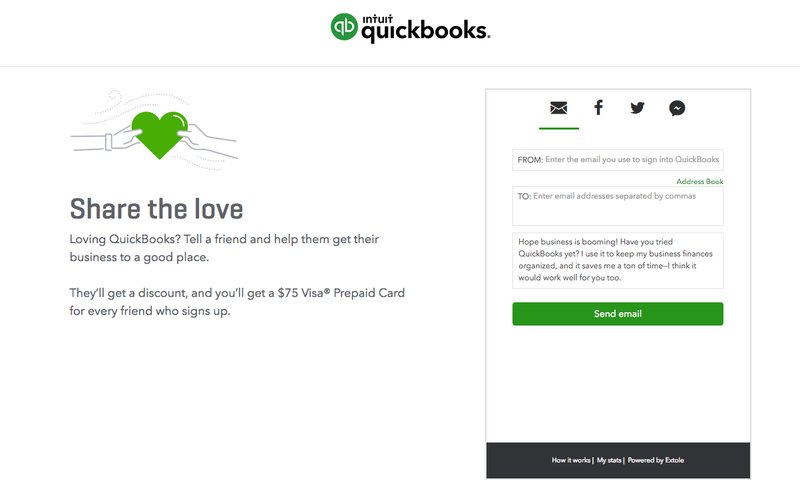 Here comes the bonus tip to ask for referrals through your landing page.
Just add a simple blurb like "Love us? Tell your friends and make it a two-way benefit" and give a link to your landing page. It works!!
You can also use an amazing referral program popup that makes your visitors visit your landing page. Stick towards simple language that even a novice customer understands your referral program. Make your referral program easy to achieve. And, study your customers' purchases and give them offers accordingly.
Through social media channels
The best tips to ask referrals is through Social media. Every WooCommerce store has a social media profile on every channel. Be it Twitter, Facebook, Instagram, or any social platform, you can use those channels to ask for referrals. Asking for referrals through a social media platform reaches your audience with instant results.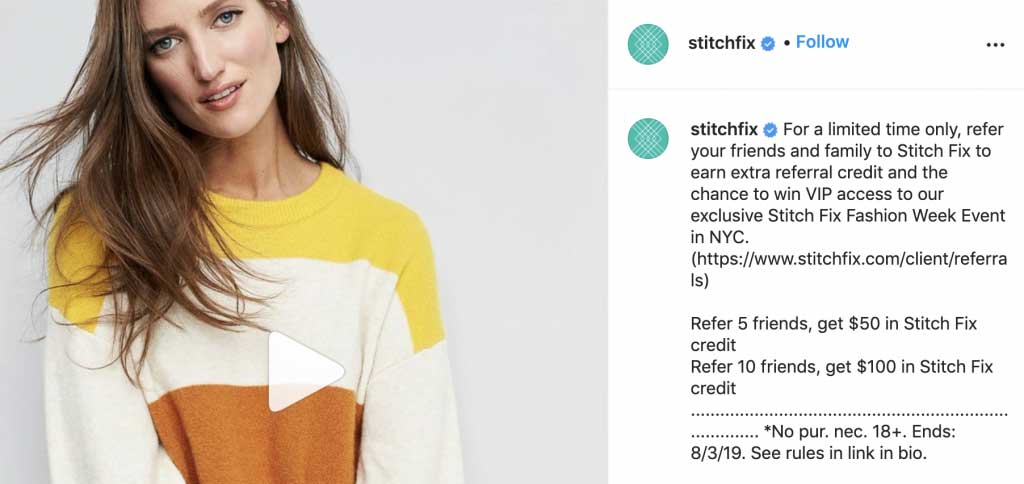 You can run a social media contest or polls that triggers the audience. You can also understand what the audience expects from your end. At the same time, adding eye-grabbing phrases may also work well.
For example, Know a friend who has a craze on [Specific brand name]? REFER them and earn more!!
Ask them to post it on their wall and get a screenshot of it with the response. Hope it really works!! It will also benefit the person who posts it on their wall. Use social media channels as a great platform to grab the attention of millions of audiences. If you are using a referral program plugin, try to paste the referral program link in your social media bio. It is a great way to promote your referral program. This is how to ask for referrals to your WooCommerce store.
When is the best time to ask for Referrals?
Every WooCommerce store owner knows the best ways to ask for referrals. But, when? Getting the time to ask for a referral can be tricky. Asking too early poses a bad impression and asking too late has high chance to be ignored.
Confused, right?
Asking referrals now is the best tips to ask referrals. Yes, NOW!! We may not know when your existing customers encounter a facepalm in your WooCommerce store. We always expect and put forth efforts to give a happy shopping experience to your customers. But, it does not always work!!
You might have come across the store owners who have failed to ask for referrals at the right time. No, you are not on the list. You have time to ask for referrals. Regardless of your customer's experience in your store, ask for referrals when the customer is in a good mood.
Final Takeaways
Asking for referrals at the right time seems hard. But, not for you!! You have a complete guide about how to ask for referrals to your WooCommerce store.
Incentives always play a major role in motivating the store's growth. It also helps to grow the store's community through brand advocates and referrals. Promoting the referral program also gives huge benefits to the store in return.
Implement all the best ways to ask for a referral and do not forget to monitor your referral program through the referral program plugin you have opted for.