The best way to increase the WOM sales in your WordPress store is by running a Referral program using a WooCommerce Referral Plugin.
Referral programs are a cost-effective way to acquire new customers through your existing customers. You can also boost your customer retention rate by rewarding the customers for successful Referrals.
There are plenty of WooCommerce Referral plugins for WordPress stores that can help you out here, but the point is choosing the right one.
That's why we've compiled the best Referral plugins for WooCommerce that can help you run a Referral program and boost the revenue of your WordPress store.
Referral Candy
Referral candy is one of the best Referral plugins for WooCommerce that can run a formidable Referral program on any WordPress store.
It is a dynamic automated plugin that can run a WooCommerce referral program on its own without much need for manual assistance.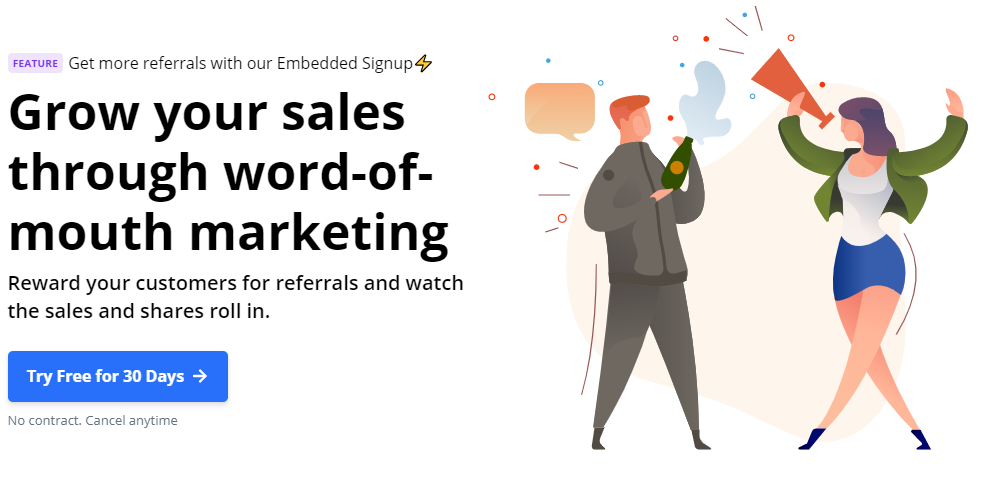 You can offer cash rewards, store discounts, or custom gifts as a Referral reward and boost engagement with your customers. Rewards will be automatically offered as soon as the Referral purchase is complete.
Referral Candy is very user-friendly as it only takes a single click to connect with any eCommerce or marketing platform.
Referral Candy's actionable analytics and dashboard lets you track traffic sources in real-time and see which customers have referred the most.
Features
Run an automated WooCommerce Referral program.
Offers a robust Live-chat support
Connect with marketing apps effortlessly.
Referral rewards can be customized.
Storefront popups to entice the customers to join the program.
Successful Referrals can be detected automatically.
Single-click Integrations with any eCommerce platforms.
Fraudulent activities will be banned automatically.
Premium Pricing
Free – 30-day trial
Premium – $49/month
Enterprise – $3999/month
Retainful
Are you looking to run the best WooCommerce Referral program in your WordPress store? Then Retainful is the right WooCommerce Referral plugin for you.
The best thing about Retainful is it is fully automated and you can create and launch a Referral program instantly.

Run a WooCommerce Referral program with Retainful to turn your existing customers into brand advocates and acquire new customers through Word of mouth marketing.
You can reward both the advocates and the new customer with Flat amount, Percentage discount & Free shipping coupon as Referral rewards.
Offering Referral rewards is the best way to foster customer loyalty and boost customer retention rate. This will help you increase your revenue 10x times.
Retainful lets you create individual Referral rewards where you can select the type of reward as per your preference. Set expiry dates for these rewards and you can also set a purchase limit to earn Referral rewards.
This is one of the newest tactics that most Referral plugins lack in this platform, it can increase your sales organically.
Features
Retainful dashboard lets you track Referral metrics in real-time
Individual Referral performance can be tracked.
Launch WooCommerce Referral program within minutes.
Drive repeated sales with Next order coupons.
Shortcodes to personalize email templates.
Drag & Drop email editor.
Capture customer email with the Add to cart popup feature.
Prevent customers from leaving using Exit-intent popup feature.
Unique link with Referral code will be given to every customer.
Referral links can be shared through Facebook, Email & Twitter.
Set purchase limits to encourage the customer to purchase.
Flat amount, Percentage discount & Free Shipping discounts.
Intuitive & highly customizable Email templates.
You can customize all the email elements.
Premium Pricing
Free – Lite Version
Starter – $15/month
Growth – $39/month
Professional – $159/month
Affiliate WP
Affiliate WP is one of the most intuitive & best Referral plugins for WooCommerce that can be used to run and manage a Referral program for your WordPress stores.

Affiliate WP has made it easy for WordPress store owners as it allows you to create and launch an Affiliate/Referral program within minutes.
Affiliate WP allows you to manage your affiliate program effortlessly and it can also flawlessly integrate with any popular eCommerce and membership platforms.
This best WooCommerce Referral plugins for WordPress is loaded with email templates that can help you send email notifications for new referrals, affiliate application approval and rejection, and pending affiliate applications.
One of the most notable aspects of this plugin that many plugins lack is that Affiliate WP can be translated to any language as per the user.
Features
Easy installation and setup.
Track Referrals accurately in real-time without any delay.
Dedicated payout option to pay affiliates directly.
Easily integrate with any eCommerce plugins.
Track your Affiliate coupons.
Easily manage your Affiliate program.
Automatic affiliate account creation.
Affiliates can create Referral links using built-in link generator.
Choose multiple Referral rate types.
Data can be exported to CSV file for bookkeeping purposes.
Affiliate WP can perform on all sites.
User-friendly support assistance.
Pricing
Personal – $149/Year
Plus – $199/Year
Professional – $299/Year
SUMO Affiliates
SUMO Affiliates is a WooCommerce Referral/Affiliate plugin that can help you satisfy all your Affiliate needs in your WordPress store.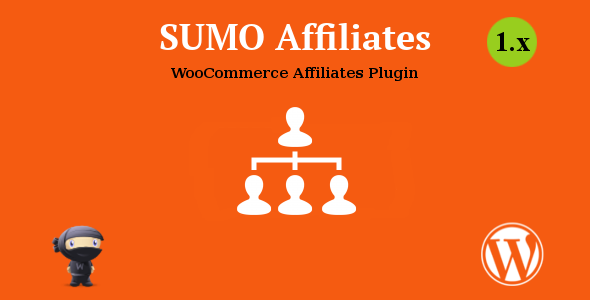 User gets an Affiliate link which he can share with their friends. When the friend visits your WordPress store and makes a purchase using the affiliate link, the user who shared the link will earn a commission.
SUMO Affiliates is one of the very few WooCommerce Referral plugins that allows both the guest users and registered users to become affiliates. This boosts the credibility of your brand.
You can increase your engagement with customers by offering rewards for signing up, affiliate sign up, submitting forms & purchasing a product. Not many referral plugins allow you to do that.
SUMO Affiliates is one of the best Referral plugins for WooCommerce that lets you create parent affiliates both manually & automatically without any fuss.
Features
Intuitive form to submit Affiliate application.
Affiliate performance can be viewed on a separate dashboard.
Manual & LIftime affiliate linking.
Quick & Advanced setup for plugin configuration.
Multi-Level Affiliate marketing.
Affiliate can be deleted/disabled by the Site admin.
Plugin is highly customizable.
Can be translated into any language.
Affiliate applications can be managed by the Site admin.
Promote your affiliates through WooCommerce coupons.
Affiliate commissions can be manually/automatically approved.
Email templates available for all affiliate actions.
Pricing
Regular License – $39
Extended License – $390
Affiliate for WooCommerce
Store Apps created a dynamic affiliate plugin called Affiliate for WooCommerce which is listed on the WooCommerce website.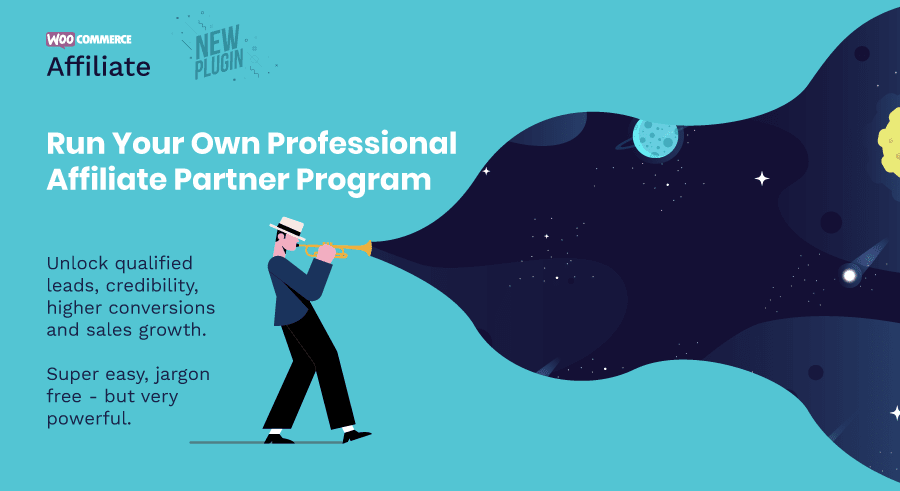 This best WooCommerce Referral plugin for WordPress lets you control the entirety of your Referral program where you'll be able to perform tasks like approving affiliate partner requests, releasing payouts, turning customers into partners, and much more.
The interesting component of this plugin is its insightful dashboard which furnishes all the crucial affiliate information in a simple way. Visitors, commissions, conversions, and payouts can be tracked in real-time.
Affiliate for WooCommerce lets you turn your customers and subscribers into brand ambassadors.
You can use Affiliate for WooCommerce as a WooCommerce extension which helps you greatly by reducing the costs and setup time.
Features
It has the most powerful commission plan system.
Track the progress of your affiliates effortlessly.
PayPal, for easy payouts.
Each campaign performance can be tracked separately.
Referrals can be tracked using Coupons.
Setup unlimited affiliate partners.
Performance can be tracked with the Affiliate leaderboard.
Sales-reporting on real-time.
Combine media assets, swipes for promotions.
Can be used as a WooCommerce extension.
Pricing

Conclusion
WooCommerce Referral program is the cost-effective way to acquire new customers for your WordPress store. That's why we've listed these best Referral plugins for WooCommerce that will not only help you acquire new customers but will also increase the customer retention rate of your WordPress store.
Launch your Referral program using some of these best WooCommerce Referral plugins for WordPress and boost your sales by 10x.