Retainful wouldn't be here if it weren't for our customers. That's why we always strive hard to give our users what they want.
While we were looking for ways that can help our customers increase email conversion rates. That's when we noticed a plethora of Order Follow up & Abandoned cart emails with 'Gifs'
'Gifs' add humor to the emails, So, we thought how cool it would be if our users were able to send 'Gifs' via emails to their customers & make them smile.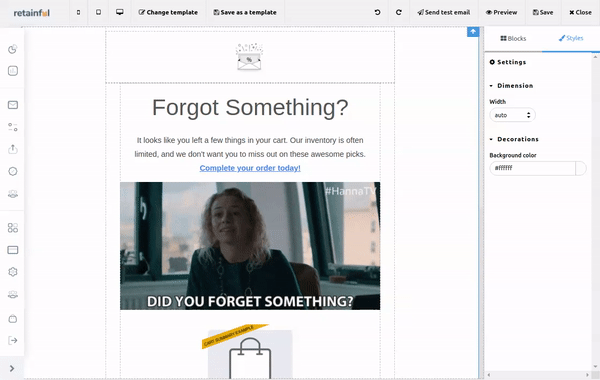 Yes, now you can incorporate humor into your emails with Retainful by adding 'Gifs'. All you have to do is Drag & Drop an image block to your email and choose the gif from your computer.
'Gifs' doesn't just add humor to the emails, they also increase conversions. That's why it is a smart idea to gifs to your emails.
Download 'Gifs' that would make people laugh and think at the same time, add them to your emails, send them to customers and impress them.