Retainful's new List & Segments and Campaign update is all about powerful personalization. This level of deeper personalization is here to help you increase sales, improve customer loyalty, and boost brand awareness.
The Lists and Segments feature lets you segment customers based on their interests, shopping behavior, and demographics. List & Segments makes it easier to deliver the right content and offer to potential customers. When you have segmented your customers right, you can ensure that your emails reach the potential customers at the right time.
The Campaign's feature makes it seamlessly possible to schedule and launch email campaigns to keep your customers informed about product updates, offers, and more.
We're confident that these new features will be helpful for online stores. You can learn more about them in the article below.
List & Segments and List for Targeted Success
Introducing Dynamic List & Segments and List for more detailed customization to run Campaigns. Segments let you create Dynamic segments of customers based on various attributes like the number of orders placed, abandoned carts, and more.
You can create a static list of customers by adding contacts from your Retainful dashboard -> Customers sections. Also, you can use filters to create a Static list based on attributes.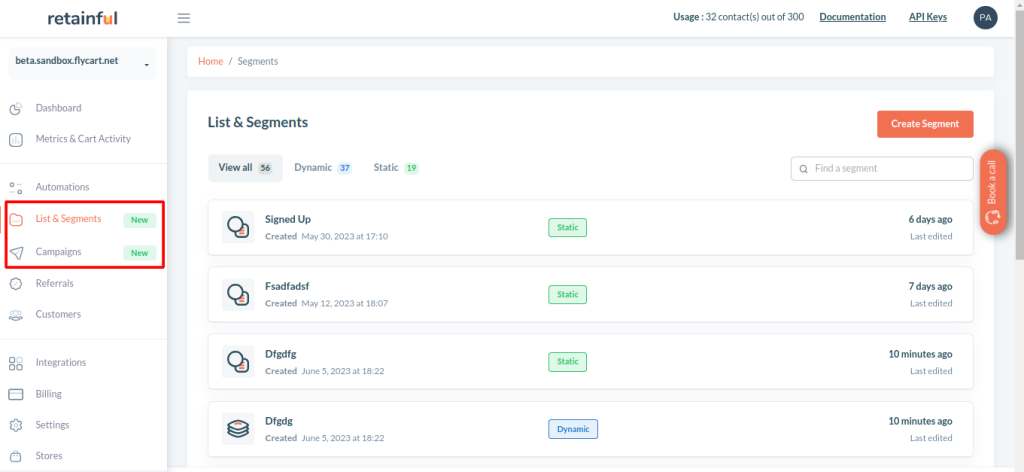 You can use List if you want your filtered list to stay static and not have new customers enter the list. And maybe if you want to skip the filters and add your contacts manually from the 'Customers' section, the List feature has got you covered.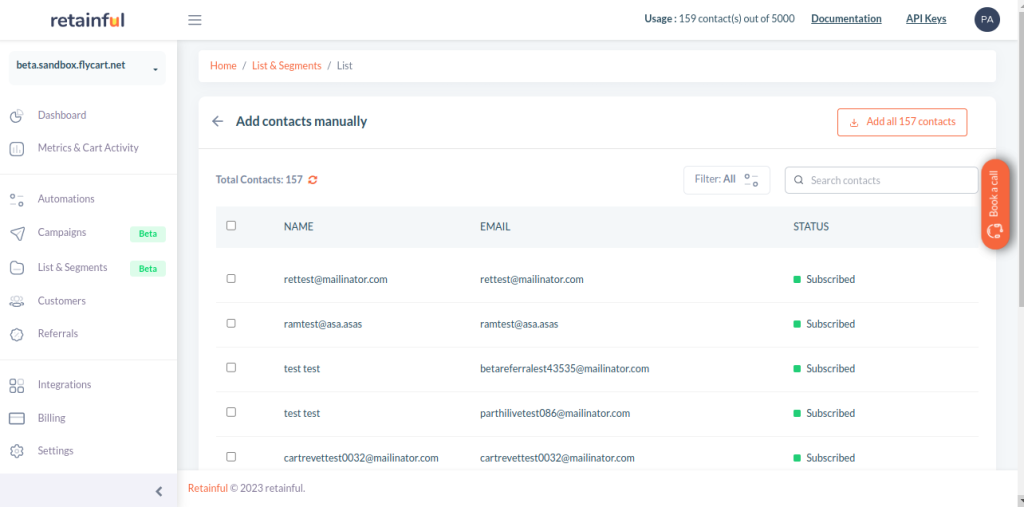 Segments
The segments feature comes with preset rules, which you can use to create segments within a few seconds. Also, you can create your own segment using the 'Create from scratch' option.
You can set rules to filter your customers based on Customer properties, automation properties, order attributes, abandoned cart attributes, and campaigns. The AND OR logic conditions allow you to combine the filters so that you can segment your customers precisely. When a customer matches the rules, the customer will be added to the segment automatically.
Campaigns for a seamless launch
Create personalized marketing campaigns that engage customers and boost sales. Use your customer data to create targeted campaigns that are more likely to succeed.
Just name the campaign, choose a template, select one or more segments you have created, or you can choose one or more lists and choose if you want to start the campaign now or schedule it for later.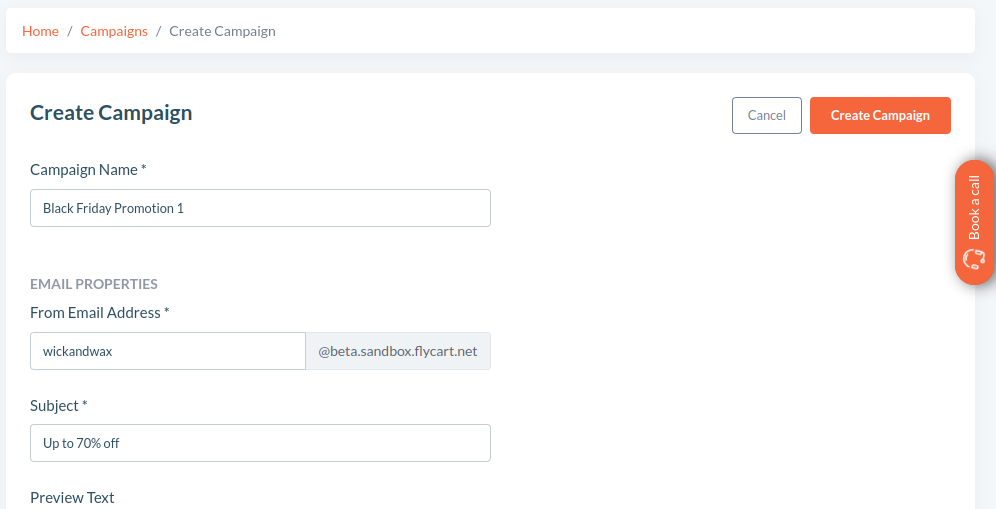 If you have any questions regarding the recently introduced List & Segments and campaign feature, you can simply send us a message through our live chat or send an email to [email protected].
Our team is eager to assist you. Feel free to contact us.
Ready to get started with Retainful? Join now.